Gun violence continued unabated in Brooklyn on Monday night as a 21-year-old man was shot dead at a public housing complex.
Monday night's homicide in Brooklyn took place 6:10 p.m. on June 29 in the lobby of an apartment building at the Weeksville Houses, located at 1610 Dean St.
That's where cops from the 77th Precinct found the 21-year-old man shot multiple times in the chest. Paramedics rushed him to Kings County Hospital where he was dead on arrival.
According to witnesses, the gunman also sprayed passing vehicles, but no one else was hit by gunfire.
"I am lucky to be alive, I just drove through the area, I see flashes from the gun and the gun ran off. I look and have holes in my rear door." said Uber driver Ibrahim Jalloh, who was driver a Toyota Highlander when the vehicle door and windows was hit by bullets.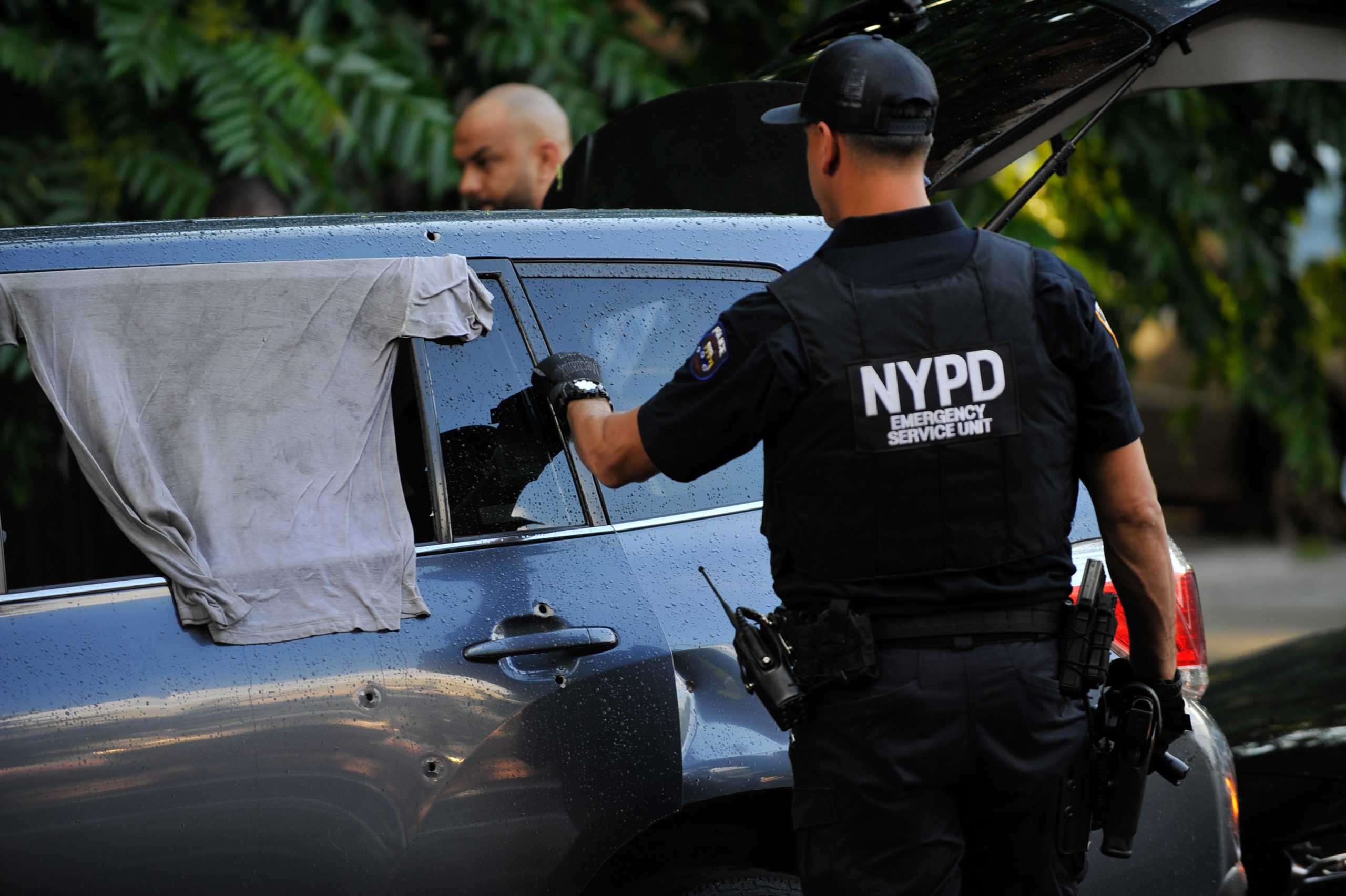 Sai Madivala, a resident of the Weeksville Houses, said his family was barbecuing when the shooting occurred.
"We were having a barbecue and then I saw the cops racing over here. I saw a man laying in the lobby,"  said Madivala.
A second shooting occurred at 1:36 a.m. on June 30 at 326 Sutter Ave., in the Van Dyke Houses, where a 24-year-old man took a bullet to the chest.
Police from PSA2 and the 73rd Precinct fanned out looking for clues, but encountered a belligerent crowd, forcing them to seal off the area as they searched for evidence.
Officials say the victim has been uncooperative at this time. The gunman remains at large.
Anyone with information in regard to these shootings can call Crime Stoppers at 800-577-TIPS (for Spanish, dial 888-57-PISTA). You can also submit tips online at nypdcrimestoppers.com, or on Twitter @NYPDTips. All calls and messages are kept confidential.