BY LESLEY SUSSMAN | Mount Sinai Beth Israel officials at their latest community forum on the proposed downsizing and relocation of the historic Beth Israel Hospital, once again heard local residents and public officials express fear and loathing — along with some moments of fire and fury — over the plans for the 128-year-old medical facility.
Beth Israel will abandon its present location, at E. 16th St. and First Ave., in four years and move into a new, scaled-down version at E. 14th St. and Second Ave. on part of the site of its New York Eye and Ear Infirmary.
The 799-bed hospital — including 150 behavioral-health beds — has already begun "phase one" of its $500 million plan to rebuild Beth Israel Hospital and create a new Mount Sinai Downtown Healthcare Network. Some services will be relocated within the Downtown network, except for the most complex cases and delivery of babies, which will be cared for in other hospitals within the network.
At the Thursday night forum at 10 Union Square, Dr. Jeremy Boal, the recently appointed president of the Mount Sinai Downtown Healthcare Network, tried to paint a rosy picture of things to come for Beth Israel. But it was not applause that greeted his remarks.
Instead, what the hospital's chief executive heard were local residents and political representatives expressing anger and concern about the hospital's dramatic loss of beds under the new plan and its reluctance to conduct a community-needs assessment with a task force of local residents. The number of beds at the new facility will be reduced to 70. (Currently, about 450 beds at Beth Israel are used on a daily basis — including 300 general inpatient beds and, again, the 150 behavioral health beds.)
Boal told the audience there "simply was no time" now to conduct such an assessment because the hospital is in critical financial condition. He said the medical facility has been on a financial life support for years, losing $250 million since 2012.
"We're committed 100 percent to working with the community," he said, "but we're losing millions at this site, and if we stop work on our plans now to conduct such an assessment, we'll be buried under a financial avalanche.
"There are other ways to move forward on this that will involve the community," he continued. "We're committed to going to various community boards and to continue to have conversations with community leaders.
"Our first goal was to rebuild the hospital because it has become outmoded and in bad disrepair," he added. "But that would cost us a billion dollars to do, so and we can't afford that. And it would become obsolete by the time we finished, anyway.
"We've had a 10 percent annual decrease in patient admissions since 2012," Boal continued, "and the rate of overall empty beds continues to increase. So we feel that there's a greater need to build more ambulatory services in order to better address the needs of the community. We want to build a multi-campus healthcare system below 34th St. and across Manhattan from river to river."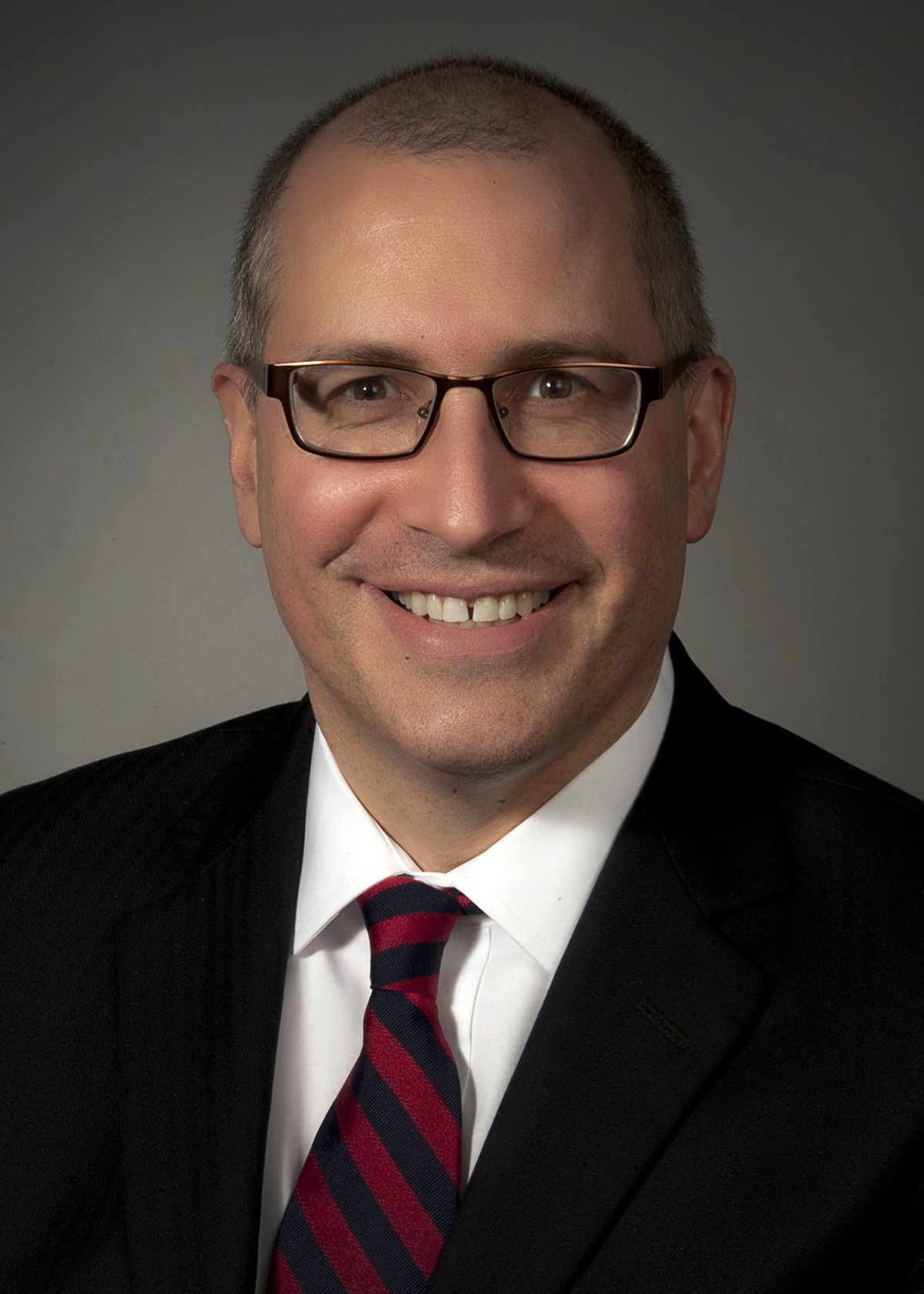 Boal said that the current plan for the new Beth Israel building calls for completing its construction by 2017. After that, the existing complex in Gramercy will be sold, with all the proceeds helping to offset the costs of the change.
Boal also told the audience that, in addition to an expanded state-of-the-art emergency room at the future location, the hospital will beef up its outpatient facilities at three major sites with more than 35 operating and procedure rooms. He said there will also be 16 different physician-practice locations with more than 600 doctors, and that there will be "enhanced behavioral health services" at the Beth Israel Bernstein Building, located between E. 16th and E. 15th Sts. on Nathan D. Perlman Place.
The hospital chief executive also promised that at no time will there be "any cutoff of services" and that, in fact, there will even be an increase in some services, such as a major expansion of walk-in services, like primary and specialty care. He also said that if, for some reason, there are not enough beds at the new 70-bed facility to accommodate community needs, "We can always add four more floors of beds." The new building will be constructed to allow more floors to be added atop it, if necessary.
Boal's statement, however, did not sit well with Councilmember Corey Johnson, who said it was vital that a community-needs assessment be done.
"There's a need for the community to have more information about your plans," Johnson told Boal. "The community needs to better understand what's happening. There's a lot of anxiety among my constituents that our hospitals are being chipped away."
Johnson also said that a promise of future beds — if needed — was not adequate.
"Build those four stories with additional beds now," the councilmember said, "and don't wait to see if they're needed in the future."
Jamie Rogers, chairperson of Community Board 3, also voiced disappointment that the hospital would not undertake a hands-on community needs assessment before proceeding any further with its redevelopment plans.
"What we want is a lot more information," Rogers told the hospital honcho. "We want to talk to you about things like local hiring, transportation and construction noise, along with other local issues."
Rogers later told The Villager that he was dissatisfied with Boal's remarks.
"The hospital needs to do a better job of involving the community," he said. "The hospital is unwilling and unable to sit down with a working group of stakeholders, so that we can provide the feedback that our community desperately wants to give about the health needs of the community and the impact this transformation is going to have on our already impacted neighborhood from outside forces, such as gentrification."
Another critical voice was that of Manhattan Borough President Gale Brewer.
"I think we still need to be a better partner with your plans," she told Boal. "Healthcare is the number one issue for many families in this area. What we need is a real survey, so that the data can be shared with the community to help make the future plans, so that everybody feels comfortable."
However, Boal told Brewer, "We're committed to doing in-depth work to make sure that we know what the community's needs are and to make sure we're addressing them. We already have an extensive amount of data from various studies about the community's health needs."
Boal added that one of the results of the various community-needs studies the hospital has already conducted will be the creation of an urgent-care walk-in center at its Union Square East location, which, Boal noted, would make it "the largest such free-standing medical facility in the city."
He further explained that, also as a result of studies the hospital has already made, a second M.R.I. unit will also be established at the Union Square site, along with the opening of three nearby sites with 35 operating and procedure rooms where surgeries will be able to be performed
Other expanded programs, he said, will be enhanced behavioral-health services at the Beth Israel Bernstein Building and an expanded visiting-doctors home-visit program that will give emergency-room patients the option of remaining in the E.R. after treatment or returning home.
Also expressing concern about the future downsizing and relocation of the hospital was state Senator Brad Hoylman.
"You ask the community what it needs," Hoylman told Boal. "The community boards want to sit down with you and tell you about their needs."
But Boal, once again, deflected the request, saying, "We always welcome dialogue but this is not the time to do a needs assessment."
The Mount Sinai Healthcare Network president also responded to a slew of other questions from the audience, ranging from the possible use of the soon-to-be-sold hospital property for affordable housing to whether the hospital's new proposed outreach programs and ambulatory sites would accept Medicaid.
"Our commitment to Medicaid patients and those with no insurance will continue," Boal vowed. "While we fully support the concept of affordable housing, we do not know who the new buyer will be of our old hospital site and what his plans will be. Right now, our primary mission is to provide the best health services to our community. We've got to make sure that we optimize our health services."
Boal was also sharply criticized by one unidentified local resident who said that the hospital was deceiving the community about its loss of revenue due to declining patient admissions.
The audience member charged that the financial losses were the results of cuts in services the hospital is now undertaking, such as the elimination of 20 inpatient pediatric beds, the shutdown of the cardiac-surgery operating room and the elimination of several neonatal intensive-care unit beds which, he said, were at one time bringing in millions of dollars of revenue.
The hospital leader called those charges untrue and said that, if not for the fact that Beth Israel is part of the Mount Sinai Medical Network, which operates six other medical campuses throughout the city, Beth Israel would have to declare bankruptcy because of plummeting revenue.
Local resident Samuel Vegas, a current outpatient at the hospital, angrily told Boal, "Your financial concerns seem to outweigh community concerns. I'm scared about the future of the hospital."
Boal tried to reassure everyone that the hospital's goal is to provide quality healthcare.
"We know that the community is anxious and scared," he said, "but our mission will always be to provide the best medical services to everyone who lives here."
The proposed hospital closing adds Beth Israel to a list of 19 other hospitals in the city that have either closed or overhauled how they operate since 2000, a reduction in services that has hit Lower Manhattan especially hard. Notably, St. Vincent's Hospital in Greenwich Village closed in 2010. The decision about Beth Israel also reflects broader trends at a time when many hospitals across the country are also struggling financially.
After the meeting, a Mount Sinai spokesperson noted that, as mandatory under the law, the health system, in fact, will be doing a community-needs assessment that will be concluded this fall. Apparently, however, this is not exactly the same type of comprehensive outreach to the community that local politicians were demanding at the forum.
In addition, he issued the following statement: "In anticipation of investing more than $500 million into transforming our Downtown multi-facility campus, we assessed past and current utilization of Mount Sinai Beth Israel, and also analyzed larger trends in healthcare, where we are seeing a significant move from hospital-based delivery of care to ambulatory-based settings. We believe that our plan to dramatically expand and upgrade care for the community in non-hospital settings, coupled with a new inpatient hospital, is the right plan for the Downtown community.
"Throughout this process, we have engaged, and will continue to closely engage, with our local community leaders and elected officials to understand and address any questions or concerns. We welcome any and all feedback and encourage the dialogue to continue."