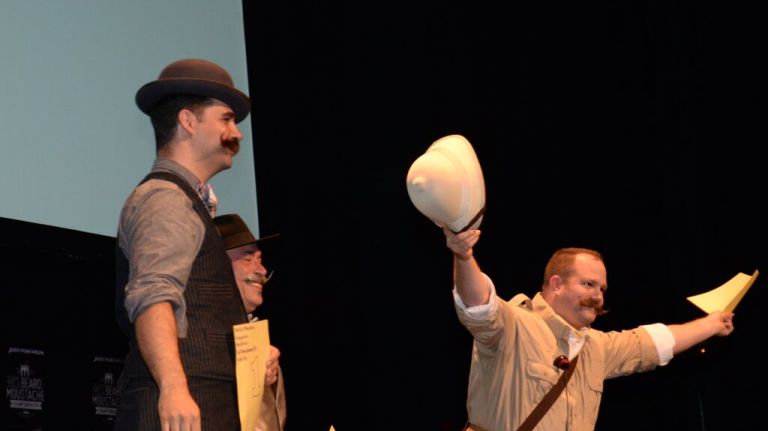 The Taste of Tribeca chefs, like many of us, miss Grandma's cooking.
As a taste of Taste, we asked many of the chefs to talk about the dishes they served, and for some of their cooking tips (read more chefs' answers at downtownexpress.com).
Over 70 restaurants brought their signature styles to the 19th annual culinary extravaganza to raise money for arts and enrichment programs at Tribeca's P.S. 150 and P.S. 234.
The event took place on Sat., May 18 from 11:30 a.m. to 3:30 p.m. In addition to an abundance of food, there were lots of family-friendly activities, cooking demonstrations and even a few wine tastings. Visit www.tasteoftribeca.com for more info.
Here is a selection of the top chefs of Tribeca:
Kamal Rose, Chef
Tribeca Grill
375 Greenwich St.
212-941-3900
myriadrestaurantgroup.com/tribeca_grill
Henry Meer, Chef
City Hall Restaurant
131 Duane St.
212-227-7777
www.cityhallnewyork.com
Madeline Lanciani, Chef/owner
Duane Park Patisserie
179 Duane St.
212-274-8447
www.duaneparkpatisserie.com
Alan Rodriguez, Chef
Los Americanos
305 Church St.
212-680-0101
losamericanos.com
Ricky Estralado, Chef
Nobu
105 Hudson St.
212-219-0500
www.noburestaurants.com
Rachel Thebault, Chef/owner
Tribeca Treats
94 Reade St.
212-571-0500
www.tribecatreats.com
Masaharu Morimoto, Chef
Tribeca Canvas
313 Church St.
917-720-2845
tribecacanvasnyc.com
Luis Nieto, Chef
The Palm
206 West St.
646-395-6393
www.thepalm.com/Tribeca
Jung Sik Yim, Chef
Jungsik
2 Harrison St.
212-219-0900
jungsik.kr
Zhenjiang Cao, Chef
Lotus Blue
110 Reade Street
212-267-3777
lotusbluebar.com
Kutsher's Tribeca
186 Franklin St.
212-431-0606
kutsherstribeca.com
Carl Kristian Frederiksen, Chef
Aamanns-Copenhagen
13 Laight St.
212-925-1313
www.aamanns-copenhagen.com
Gage Jung, Chef
Yorganic
3 Hanover Square
212-968-9700
yorganicnyc.com
Francisco Gonzales, Chef
Maxwell's Bar & Restaurant
59 Reade St.
917-261-6917
www.maxwellsnyc.com
Richard Farnabe, Chef
Soho Grand
310 W. Broadway
212-965-3000
www.sohogrand.com
Ari Bokovza, Chef
The Harrison
355 Greenwich St.
212-274-9310
www.theharrison.com/harrison.php
Dominick Rappa, Chef
Brick NYC
22 Warren St.
212-577-2725
www.bricknyc.com
Jehangir Mehta, Chef
Mehtaphor
130 Duane St.
212-542-9440
mehtaphornyc.com
—  BY KAITLYN MEADE AND JOSH ROGERS