FLORHAM PARK — If there was a time for the New York Jets to have their concerns this preseason solved, it will be Wednesday morning. 
New York and the Tampa Bay Buccaneers will kick off their joint practice together at 1 Jets Drive with a second practice having been canceled by Jets head coach Robert Saleh due to injury concerns. That means Wednesday will be a major test for the club to show that they can play at a high level against a good football team. 
As always with joint practices, several players are worth watching. We go through the three biggest names here.
Offensive Line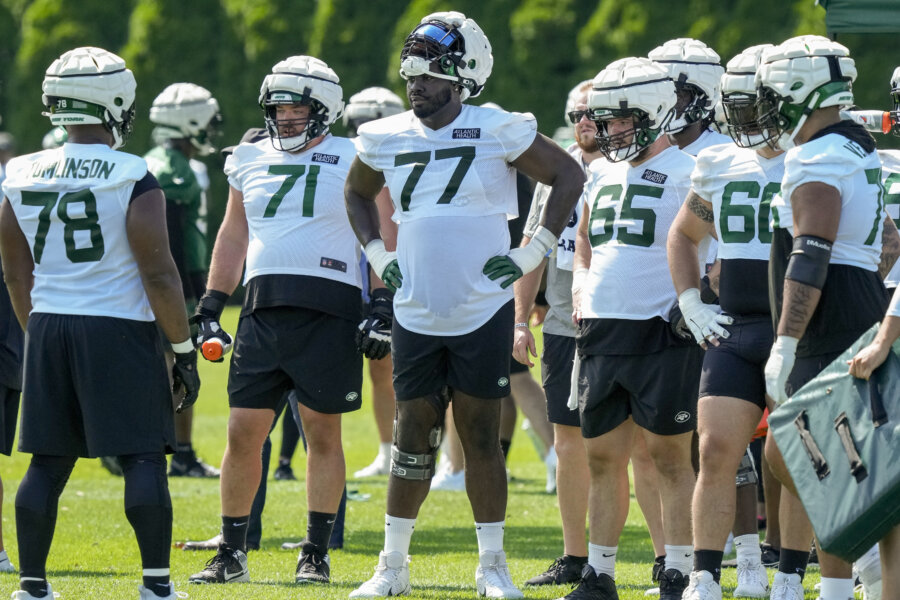 There is no group under more pressure Wednesday than the entire offensive line. To put it lightly, the Jets line has been the worst group throughout camp and has shown to be a major hindrance to Aaron Rodgers' chances of succeeding in his first year with New York. The entire group could send a clear message if they can withstand a very good defensive line in Tampa Bay. 
The Bucs may not have Tom Brady anymore but Vita Vea and first-round pick Calijah Kancey are still capable of wreaking havoc on opposing offensive linemen. That means players like Laken Tomlinson, Wes Schweitzer, and Connor McGovern will need to be a lot better than they have been. 
Then there are the tackles. Max Mitchell and Billy Turner have gotten worse as camp has continued while Mekhi Becton has gotten a lot better. How long will the Jets look to wait to make a move at tackle? Is Wednesday the day we see a change in the starting lineup?
Wednesday is going to be extremely important for this group.
Sauce Gardner
Unlike their offensive line, the Jets already know what they have in their All-Pro cornerback Sauce Gardner. That being said, Wednesday will be a very strong test for the young superstar as he goes up against receivers like Mike Evans and Chris Godwin. 
This isn't to say that the team should be worried about their star corner by any stretch at all, but another strong day from Gardner will be all the Jets need to see. Gardner has said before that he wants to start picking off more passes as well so it'll be interesting to see how that looks against an average quarterback like Baker Mayfield and a great receiver like Mike Evans. 
Jermaine Johnson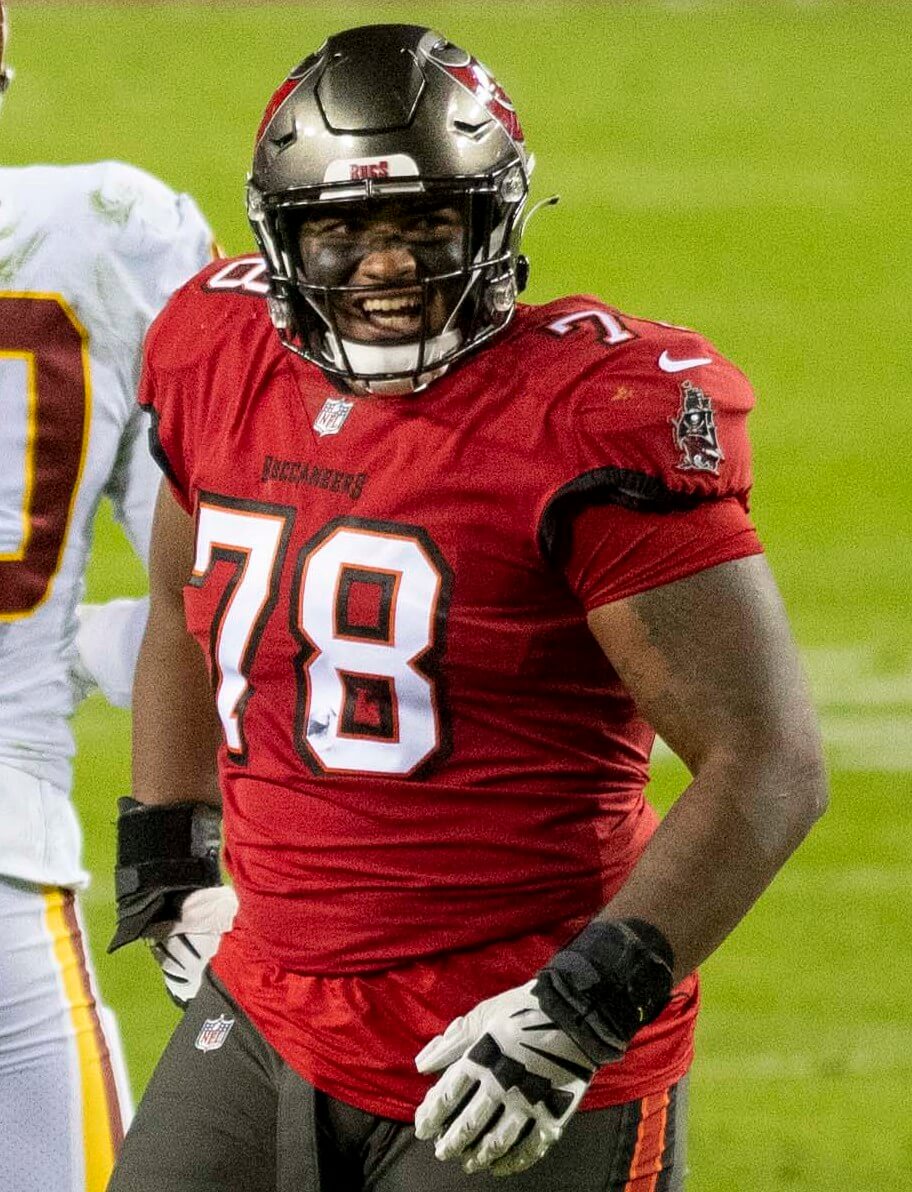 Johnson has had one of the best camps out of anyone on the Jets but he has a major test coming for him in practice. Tristan Wirfs is considered one of the best tackles in the game – even if he is playing a new position this year. The Johnson-Wirfs battle Wednesday will be an interesting subject to watch and something that should give the Jets a good barometer for judging their young talent. 
If Johnson can continue his success against an All-Pro like Wirfs then the Jets' first-round pick last year could be well on his way to a Pro Bowl season of his own.
For more New York Jets news, turn to AMNY.com