Week 1 of the 2023 NFL season is finally upon us and the New York Jets have quite the task ahead of them Monday Night. 
An offseason full of increasing expectations comes to a head when Gang Green hosts the three-time defending AFC East Champion Buffalo Bills on Monday night. With the conference filled with top quarterbacks, each win the Jets gain on one of them will be extremely important to end their decade-long playoff drought. 
Simply put, to unseat the champs, New York will need to beat the champs. It will be a team effort, but there are several players who will need to perform at a high level in order to give the Jets a chance to win. 
Let's go over the five biggest X-Factors here. 
Thomas Morstead
Surprised to see a punter on this list? You shouldn't be in the modern NFL. In this day and age of overwhelming passing offenses, the Jets need to be able to pin the Bills' offense deep in their own territory to have their top pass rush, and raucous crowd take over. It worked last season as well. 
Of the seven scoring drives the Bills had on the Jets last season (in itself an accomplishment for the group), only two came from when the Bills offense was deep in their own territory. In 2022, Morstead was eighth in football at punt percentage inside the 20-yard line and 10th in total punts as well. He is a perfect fit for how to limit Buffalo's high-powered offense.
Top quarterback play can mitigate a tough environment like the one Josh Allen is walking into, but having a strong punter who can pin the team back consistently would be huge for the entire Jets defense on Monday night.
Laken Tomlinson
The health of the offensive line is important. The effectiveness of the group is even more important on Monday night. Players like Mekhi Becton, Alijah Vera-Tucker, and Duane Brown are all important cogs to the offense's success, but the unsung hero of the group has to be Laken Tomlinson. 
The free agent acquisition struggled last season and didn't have the best camp either. If the Jets are going to beat the Bills though, they need to make sure the interior of the line is strong against a bevy of interior pass rushers that the Bills are known to throw out there. 
Ed Oliver is no easy task for even the best offensive linemen. For Tomlinson, if he's able to limit the success rate of Buffalo's top interior defender, the Jets could score a lot of points on Monday.
Quincy Williams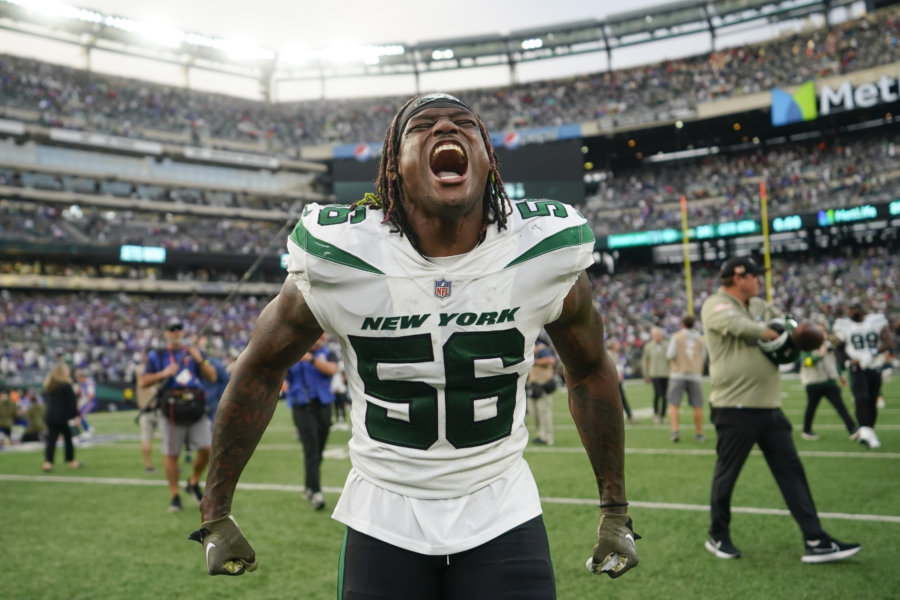 A sneaky weakness for the Jets' defense over the years has been their defense of the screen game. That is, of course, by design. New York wants to have aggressive pass rushers who move upfield against opposing offenses.
The counter to a top pass rush is to screen them to death. 
That's where having good linebackers comes into play. New York has two of the best as well. While C.J. Mosley is the engine that gets the entire defense rolling, Quincy Williams is a key player in the group. How he plays screens and against Buffalo's two tight-end sets will be extremely telling for the organization this season. First-round pick Dalton Kincaid could also add more problems for the team to solve. Having an athletic linebacker like Williams will certainly be a way to solve that. 
Tony Adams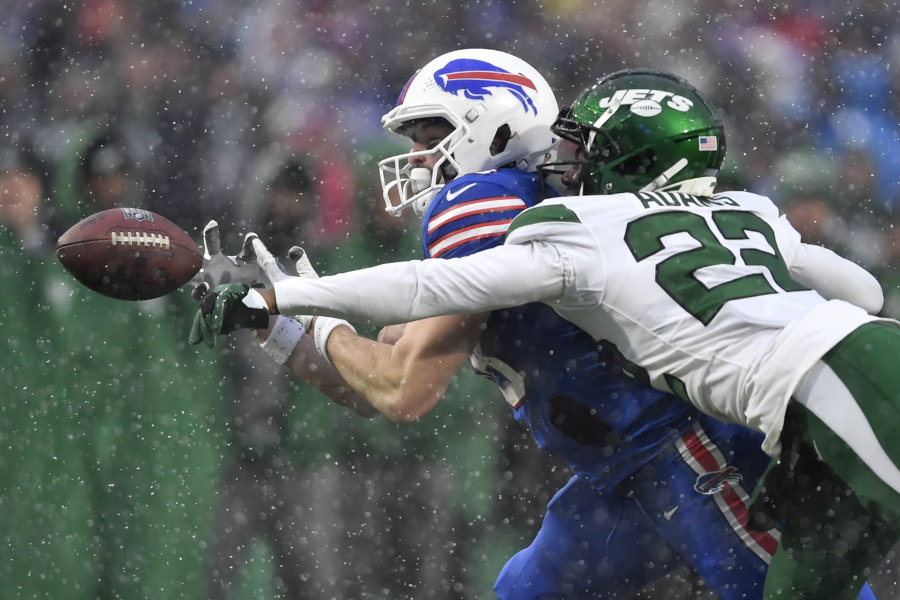 Speaking of pass coverage, you might have expected to see Sauce Gardner on this list as he prepares to take on Stefon Diggs. To me, that's too easy an answer. Gardner, like Garrett Wilson against Tre'Davious White, needs to have a big game in order for the Jets to win. As an X-Factor though, the most important player in the secondary is Tony Adams on Monday.
Adams has been a surprise for New York in this preseason. He's played like a top player and could very well be on the cusp of a Pro Bowl if he has a strong year. Allen is a strong-arm quarterback while the Bills' offense is extremely intelligent. As the newest starter, Adams is going to be tested frequently Monday night by Buffalo's deep ball, and lateral quickness. 
If his play holds up, and he is able to limit the big play, New York can win at home. If not, the blueprint for how to defeat Gang Green's vaunted defense will be used throughout the year.
Aaron Rodgers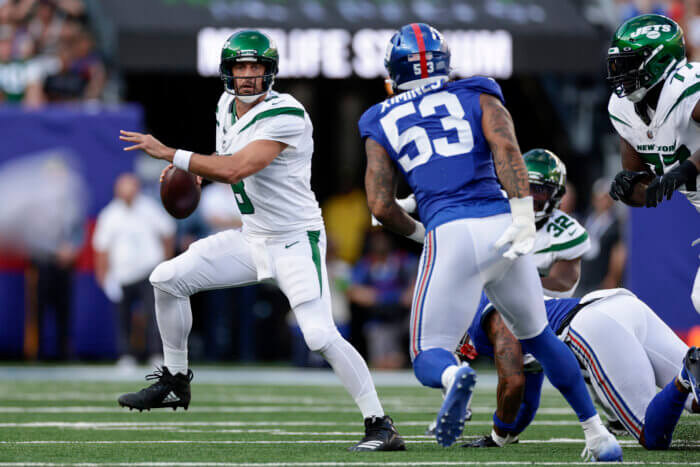 Whether you like to hear it or not, Monday Night will come down to quarterback play. In the two games they saw each other, the Jets got below-average quarterback play in each game. They were still able to split the season series.
If Rodgers just plays like an average quarterback in front of the new home crowd, the Jets should be able to win. I say "average" because we know Rodgers is a Hall-of-Fame caliber quarterback and "average" usually means it was a bad game for him. 
That's the benefit of having a quarterback like him on your team. The Jets can afford to make mistakes on the defensive end because the quarterback can make up for it. New York brought Rodgers in for exactly that reason. There aren't many positions where Buffalo has the positional edge against New York so it's even more important to get strong quarterback play against them this year.
For more New York Jets news, turn to AMNY.com