NFL Week 1 wraps up on Monday night out west between the Broncos and Seahawks, and you can spice up the first MNF game of the season with the latest Caesars NY promo code.
This Caesars NY promo code will provide a refund on your first bet up to $1,250 if you lose. The return comes in the form of wagering credit, so you have a second chance for a big score.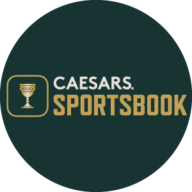 The schedule makers set the stage for a dramatic Monday Night Football opener. Russell Wilson spent the first 10 years of his career guiding the Seattle Seahawks. They had a great deal of success, going 104-53-1 when he was behind center. Tonight, he will return to Seattle in a Broncos uniform for the first time. This promotion gives you the opportunity to place a bet on the game with no worries whatsoever.
Click here and use Caesars NY promo AMNYFULL to lock in the $1,250 bet on Caesars and an added bonus.
Caesars NY promo code overview
These are the most important details to understand. First, this is an introductory offer, so it is only available to new users. Secondly, you can bet as much as $1,250, and the wager will be insured. At the same time, you are not required to bet this amount. The bet on Caesars promotion extends to a bet of any size that does not exceed this figure.
You may choose to place your wager on tonight's Monday Night Football game. However, all sporting events are included, so there are no limitations on that level. If you win the bet, you receive the payout in cash. At that point, the promotion is over, and you were successful. In the event of a loss, there is a soft landing, because you get a betting credit refund.
Finally, there is another element. You also get 1,000 Caesars Reward Credits along with1,000 Tier Credit. Players accumulate Reward Credits when they make bets, and they can be redeemed for valuable commodities. As you build your balance, you ascend up the Tier ladder, and your perk package will improve.
Grab the Caesars NY promo code
To set the wheels in motion, click any link on this page to reach the promotion registration page.
Then, follow the prompts to establish your account and use Caesars NY promo code AMNYFULL to opt in.
Thirdly, grab your phone and download the app. In addition to the mobile betting capabilities, you will have access to in-app only bonuses.
After that, it is time to fund your account so you can make your promotional wager.
Lastly, place a bet up to $1,250 in any market. If you come up short, you will get your money back in the form of wagering credit.
Profits for the people
You will receive promotional opportunities for standard users after you make your first bet. There are Profits for the People offers that pump up the payouts on certain popular bets. In addition, there are limited time promo offers and odds boosts on a daily basis.
Click here and use Caesars NY promo code promo code AMNYFULL during the sign-up process. It will secure a $1,250 bet on Caesars and a nice package of Caesars Rewards Credits.