Caesars Sportsbook has a registration promotion available that parlays three bonuses into one, highlighted by a risk-free initial wage for games like Michigan-Ohio State, Notre Dame-USC, and the Iron Bowl. Of course, players can lock in on NBA, NHL and other Saturday action, or play it forward on any NFL Week 12 game. With a Caesars promo code, interested parties can unlock this "Full Caesar" welcome package ahead of a busy sports schedule.
Note: bettors in Maryland can score a $1,500 bet insurance here, while all other players can use the links below.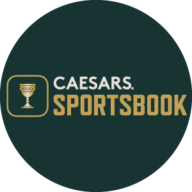 Caesars Sportsbook
Get 1000 REWARD CREDITS + 1000 TIER CREDITS
GET THE APP
Caesars promo code AMNYFULL activates the "Full Caesar" offer, which boasts a $1,250 worry-free first bet valid on any sport. Additionally, new users will collect 1,000 Reward Credits and 1,000 Tier Credits to round out this generous sign-on gift.
Serious sports bettors scour the internet for large no-risk wagers from sportsbooks. After all, savvy players know these provide a rare opportunity to claim a pile of money without initial risk. A zero-risk first wager with $1,250 worth of insurance will certainly turn some heads right now. The upcoming sports schedule is packed with important matchups in various sports, providing plenty of options for that protected wager.
Click here and input Caesars promo code AMNYFULL to enjoy the "Full Caesar" welcome with its $1,250 risk-free initial bet.
How to Utilize the Caesars Promo Code
Interested parties will find the acquisition process for the "Full Caesar" impressively clean and easy. After all, Caesars stripped registration down to the bare bones, making things quite painless. Consequently, registrants can lock in their risk-free first bet in minutes with these four steps:
Firstly, click here and input Caesars promo code AMNYFULL to activate the "Full Caesar".
Secondly, sign up for a new Caesars Sportsbook account, submitting all relevant information. For example, Caesars will ask for your name, email, birthdate, address, etc.
After that, complete a successful first deposit of $10 or more using any secure method.
Next, lock in an initial wager of at least $10, which subsequently receives up to $1,250 worth of insurance. Additionally, your account will then show the Reward and Tier Credits, as promised.
Participating states include: AZ, CO, IA, IL, IN, LA, MI, NJ, NY, TN, VA, WV, WY.
Could Oregon St. Victory Produce Payday for Bettors?
Registrants applying Caesars promo code AMNYFULL will pick up a $1,250 no-risk first bet. They can subsequently place that wager in any game/match in any sport they wish. Today's college football card provides a plethora of rivalry matchups and regular seasons finales that would all fit the bill. For example, Oregon heads to Corvallis tonight to face Oregon State, with the Civil War's winner taking home the Platypus Trophy.
Both teams enter ranked, but Oregon State has been undeniably good at home, covering all five games this season. Moreover, they have covered the spread in 14 of their last 17 on home turf and have run off five straight Pac-12 ATS wins. Oregon could let down a bit after their hard fought home win over Utah just six days ago. OSU would love nothing more than to knock their rivals from a Pac-12 Championship Game spot, as well. Oregon did not play a single true road game against a team with a winning Pac-12 record this season. Therefore, look for the Beavers to upset the Ducks at home tonight.
Triple Bonus with Caesars Promo Code
Today's registrants at Caesars Sportsbook are eligible for the "Full Caesar" welcome package, promising three unique bonuses in one. Caesars promo code AMNYFULL unlocks this popular sign-up reward, which is perfect for the busy stretch of sports ahead. The first and most important part of this bonus offer is its fully-guaranteed $1,250 initial wager. Players can deploy this bet using any wager type in any sport, giving the bettor complete power during an optimal sporting window. A win pays out as cash, while, conversely, Caesars fully reimburses a loss with up to $1,250 in bonus money.
The "Full Caesar" also promises 1,000 Reward Credits and 1,000 Tier Credits to new users. The Reward Credits help pave the way to entertainment rewards like hotel stays and dining vouchers. The Tier Credits, on the other hand, move the user toward a new player status. To clarify, each new status level comes with its own set of improved perks. This bonus, in fact, moves the registrant 20% of the way from Gold Status to Platinum Status.
Click here and input Caesars promo code AMNYFULL to enjoy the "Full Caesar" welcome with its $1,250 risk-free initial bet.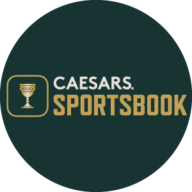 Caesars Sportsbook
Get 1000 REWARD CREDITS + 1000 TIER CREDITS
GET THE APP