The NBA's conference finals are set while the MLB regular season rolls forward this week, and new players can get a $1,100 risk-free bet with our Caesars promo code. This risk-free bet offers any new user who signs up first bet insurance of up to $1,100. The best part is that players can use this offer on the game of their choice.
Prospective players can lock-in a $1,100 risk-free bet to use on any upcoming matchup. Simply click on any of the links on this page and use Caesars promo code AMNYCZR to sign up.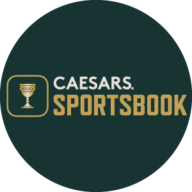 Caesars Sportsbook
STATES: NY, IL, NJ, VA, WV, TN, LA, AZ, CO, IN, MI, IA
GET THE APP
It's down the Heat and Celtics in the east while the Mavs and Warriors will battle out west. Those matchups get underway later this week, while Major League Baseball will hold things down until then with a fairly large Monday set of games. Bettors can sign up with our Caesars promo code to get the largest risk-free bet offer in the legal online sports betting industry.
Click here and use Caesars promo code AMNYCZR to get a risk-free bet of up to $1,100.
Unlock a $1,100 Risk-Free Bet This Week
A slew of Game 7s across the NHL and NBA have been decided, setting up a brand new batch of series across both sports. The high-pressure nature of these games often provides an enticing viewing option for fans and a betting option for bettors. Caesars Sportsbook's risk-free bet promo allows bettors to wager on any game with up to $1,100 of insurance.
In the event that a bettor's first cash wager loses, Caesars will issue a site credit refund of up to $1,100 for the player to use on another game. For example, a bettor could wager $350 on the Boston Celtics to beat the Milwaukee Bucks. If the Celtics win, the bettor will earn profit on the winning bet. If they lose, the player will receive a $350 free bet token to use on any of the sports available in the app. The player could potentially use this token on the Heat to knock off the Celtics as a small favorite.
Awesome Odds Boosts
Be sure to check out over 20 odds boosts to start the week, including a super boost on the Rays, Yankees, Red Sox and Blue Jays each to win. If all four AL East teams win, grab a +600 payout. Also, be sure to check out all of the free bet, parlay boosts, and other specials available in-app.
How to Register with the Caesars Promo Code
New users who sign up for a sportsbook account will receive a risk-free first bet of up to $1,100. In order to lock this offer in, you will need to sign up for a Caesars Sportsbook account. Here's how to register for an account:
Click here and enter Caesars promo code AMNYCZR.
Complete the required information sections.
Pick from the list of account funding methods.
Add funds to your account.
Select any NBA or NHL game.
Wager up to $1,100 on the game or player prop of your choice.
If your first bet loses, you will get a site credit refund of up to $1,100. This will appear in your account as a free bet token. You can use this token on another game.
Use Caesars promo code AMNYCZR to secure a $1,100 risk-free bet when you click here.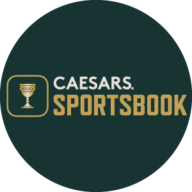 Caesars Sportsbook
STATES: NY, IL, NJ, VA, WV, TN, LA, AZ, CO, IN, MI, IA
GET THE APP