Caesars promo code AMNYFULL will help new players claim a $1,250 first bet insurance on what is one of the best overall NFL Thanksgiving Day slates in years. Take on games like Lions-Bills, Giants-Cowboys, or Patriots-Vikings with one of the best new player offers anywhere. Meanwhile, Maryland players can lock in a $1,500 bet insurance right here.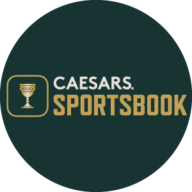 Caesars Sportsbook
Get 1000 REWARD CREDITS + 1000 TIER CREDITS
GET THE APP
The "Full Caesar" combines a risk-free $1,250 first wager with 1,000 Reward Credits and 1,000 Tier Credits. You can activate this entire bonus with Caesars promo code AMNYFULL, including its well-timed no-risk $1,250 initial bet.
Beyond Thanksgiving NFL games, college football's Egg Bowl between Ole Miss and Mississippi State and numerous college basketball games. Black Friday boasts a loaded slate of college football to complement loaded college basketball, NBA, and NHL cards. Additionally, soccer's World Cup promises four matches each morning. It's certainly difficult to imagine a better weekend to possess a zero-risk wager of the magnitude promised by the "Full Caesar" promotion.
Click here to input Caesars promo code AMNYFULL, activating the "Full Caesar" bonus and its worry-free $1,250 initial wager.
Caesars Promo Code for Thanksgiving Day
Caesars Sportsbook cooked up a registration promotion that will make great sense to almost any sports bettor. After all, this offer combines three separate user perks into one promotion, an almost unprecedented opportunity for new users. Anyone who wants to collect this "Full Caesar" welcome package can input Caesars promo code AMNYFULL via any link on this page.
This triple bonus promotion combines a $1,250 fully-guaranteed first wager with 1,000 Reward Credits and 1,000 Tier Credits. That risk-free wager is valid with any bet type in any sport, perfect for a loaded sports weekend like this. Consequently, pick your favorite wager on Thanksgiving, Black Friday, or beyond, knowing Caesars insures the play up to $1,250 thanks to this Caesars promo code.
The Reward Credits are something a Caesars patron accrues via gameplay. Subsequently, as those credits grow, the player can redeem them for entertainment rewards like hotel rooms and dining vouchers. On the other hand, the Tier Credits portion of the promotion sends the registrant 20% of the way from Gold Status to Platinum Status. Each tier level has its own player perk package that increasingly rewards game play.
Marquee Thanksgiving Weekend matchups
Anyone using Caesars promo code AMNYFULL will collect a $1,250 fully-guaranteed pick as part of their sign-up bonus. Moreover, that wager is valid on any sport Caesars Sportsbook carries using any bet type. As a result, it is the ideal companion for a sports bettor entering into Thanksgiving weekend. After all, this holiday weekend is loaded with sporting action.
Thanksgiving Day and Black Friday alone offer NFL, NBA, NHL, college football, college basketball, and World Cup soccer. Here are some of the top matchups bettors certainly may consider with their risk-free wager from this page's Caesars promo code:
NFL (Thu.) – Buf vs. Det, NYG vs. Dal, NE vs. Min.
NCAAF (Thu./Fri.) – Miss St. vs. Ole Miss, NC St. vs. UNC, Tulane vs. Cincinnati.
World Cup (Thu./Fri.) – Portugal vs. Ghana, Brazil vs. Serbia, England vs. USA.
NBA (Fri.) – Cle vs. Mil, Bkn vs. Ind, Utah vs. GSW.
NHL (Fri.) – Col vs. Nas, Car vs. Bos, StL vs. TB.
NCAAB (Thu./Fri.) – Iowa vs. Clemson, Jackson St. vs. Indiana.
Perfectly Plug in Caesars Promo Code
Caesars Sportsbook certainly made the "Full Caesar" as accessible as possible for its newest patrons. Interested parties can secure this three-pronged offer in mere minutes using the four steps below:
Firstly, click here and input Caesars promo code AMNYFULL to trigger the release of the "Full Caesar" bonus.
Secondly, create a new Caesars Sportsbook account by entering all required data fields. For example, Caesars needs your full name, home address, date of birth, etc. to confirm your eligibility.
After that, deposit $10 or more into your account via any secure method provided.
Finally, place a first bet for at least $10. Consequently, that wager will receive up to $1,250 worth of protection from Caesars. Additionally, your account will contain 1,000 Reward Credits and 1,000 Tier Credits, as promised.
Participating states include: Maryland, Wyoming, Arizona, West Virginia, Colorado, Virginia, Iowa, Tennessee, Illinois, New York, Indiana, New Jersey, Louisiana, Michigan.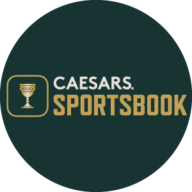 Caesars Sportsbook
Get 1000 REWARD CREDITS + 1000 TIER CREDITS
GET THE APP