Players can make a big Monday Night Football move on Cowboys-Giants with the Caesars Sportsbook NY $1,250 bet insurance offer.
The Caesars Sportsbook NY promotion locks in a $1,250 bet on Caesars. In the event of a loss, you get another chance with a free bet refund.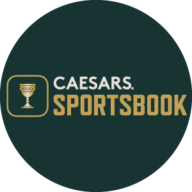 Caesars Sportsbook
Get 1000 REWARD CREDITS + 1000 TIER CREDITS
GET THE APP
Few prognosticators would have predicted the state of affairs right now as Week 3 is coming to a close. The Giants are one of just two remaining undefeated teams in the NFC. To keep pace with the Eagles, they need a win tonight at home against the Dallas Cowboys. Under this promotion, you can step out on this game with an insured bet up to $1,250.
Click this link and use promo code AMNYFULL to secure the Caesars Sportsbook NY "Full Caesar" offer. In addition to the $1,250 bet on Caesars, you get an additional Caesars Rewards promo package.
Caesars Sportsbook NY promo details
Most importantly, this is a welcome offer that is reserved for first-time users. Secondly, tonight's football game is the marquee event in prime time all over the country. It will be the most popular game for betting by a large margin. However, under this promotion, you have options. The wager can be placed on any listed sporting event, and all pre-game bet types are included.
In addition, the $1,250 figure is not built into the promotion as a condition. You can bet any smaller amount, and your bet will be insured. For example, let's say that you bet $100 on the Giants. If they win, you collect the cash payout, and the promotion is no longer relevant. However, if you lose, you would receive $100 in bonus betting credit. You would have the same freedom to use the credit to make a bet on any event in any market.
Additional Caesars Sportsbook NY bonus
The Full Caesar package for new users includes another component. You also get 1,000 Caesars Reward Credits along with 1,000 Tier Credits. Your Reward Credits can be redeemed for hotel rooms, free meals, and other comps. The Caesars Rewards Tiers are status levels, and your benefits get better as you climb the ladder.
Lock in the promo offer
First, click this link or any of the other activation links that you see on this page. This will lead you to the appropriate promotion registration page.
Then, provide your name, date of birth, and other pertinent information to establish your account. Make sure that promo code AMNYFULL has been enabled when you are going through the process.
Thirdly, grab your phone and download the app if you have not already done so. The mobile betting freedom is key, and there is another benefit. When you have the app, you will be apprised of the in-app only bonus offers.
After that, ask yourself how much you are going to bet and make a corresponding deposit.
Lastly, place a wager on the Giants game or any other sporting event. If you win, the cash is yours, and you will get a free bet do-over if you lose.
Click this link and use promo code AMNYFULL to snag the Caesars Sportsbook NY Full Caesar package for new players.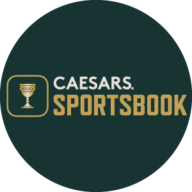 Caesars Sportsbook
Get 1000 REWARD CREDITS + 1000 TIER CREDITS
GET THE APP