First-time customers who utilize our code AMNY81000 this weekend unlock a new Caesars Sportsbook promo for NFL Week 3.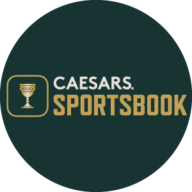 Earn a $1,000 first bet on Caesars after activating our Caesars Sportsbook promo. Qualified new users who enable the code AMNY81000 get a $1,000 first bet on Caesars for Sunday's NFL action.
Sunday's Week 3 slate offers a perfect window for football fans to join Caesars Sportsbook. Caesars has extensive betting markets for every NFL game, including Patriots-Jets and Steelers-Raiders. Whether you're betting a few bucks on the Bears to upset the Chiefs or $1,000 on a Bills cover, Caesars will take care of a loss with a fully-refunded bonus bet.
Take advantage of our code AMNY81000 here and tackle any NFL Week 3 game with up to a grand to qualify for the latest Caesars Sportsbook promo.
Caesars Sportsbook Promo: New NFL Bettors Score $1,000 Protected Wager
Caesars isn't the only online sportsbook to protect first bets for new customers. But players won't always find a site that refunds four-digit losses, especially during NFL Sundays. With the code AMNY81000 in hand, prospective players will get a bonus bet worth up to $1,000 if their original NFL wager settles as a loss. That means you'll score a second chance at a big payday from a different NFL game or another sport.
Whether you're savoring your cash profit or grateful for a bonus bet do-over, Caesars gives everyone a chance to win money. Read the step-by-step instructions in the next section to learn how the welcome offer works:
Caesars Sportsbook Promo Details
Caesars doesn't plan to keep this new promotion open for long. The longer you wait to sign up, the likelier it gets that Caesars won't cover a first bet on any sport, let alone the NFL.
Follow the registration guide below to qualify for a $1,000 first bet on Caesars:
Click here to trigger the Caesars Sportsbook promo with the code AMNY81000.

Enter your name, email address, and other important account information.

Deposit cash using one of Caesars' accepted payment methods.

Place up to $1,000 on an eligible prop or parlay from the NFL betting market.

Receive a bonus bet worth your qualifying stake (max. $1,000) after a loss. Caesars still honors victories with cash profit instead of a bonus bet refund.
NFL Profit Boosts
What's next for new bettors after they've placed a first bet worth four digits? Head to the "Promotions" section, where you'll discover a few exciting offers and profit boosts for Sunday NFL.
First, Caesars offers all bettors a 33% boost on an eligible NFL parlay. Build a traditional parlay with 4+ legs and minimum +400 odds, and Caesars will boost the odds by 33%. You can also elevate the odds on any "First Touchdown Scorer" prop by 25%.
Caesars returned its popular "Bet the Board" promo for another NFL Sunday. Bet $25+ on each NFL point spread today, and Caesars will throw in a $100 payout in bonus bets if you get at least nine of the 13 games right.
Click here to lock in our code AMNY81000 and get a $1,000 first bet on Caesars for NFL Week 3 through our Caesars Sportsbook promo.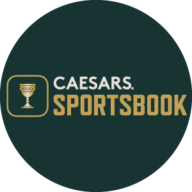 Participating states only. 21+. Know When To Stop Before You Start.®️ Gambling problem? Call 1-800-GAMBLER.