The month of May will soon come to a close, but before it does, the current Caesars Sportsbook promo code is giving new players the opportunity to secure a $1,250 first bet bonus on any matchup this week. The Tuesday schedule is loaded with baseball action, while the NBA Finals will tip off on Thursday night between the Miami Heat and Denver Nuggets. With a wide range of odds boosts and other in-app perks, new users players can take advantage of one of the best overall options available to sports bettors while also securing a strong signup bonus.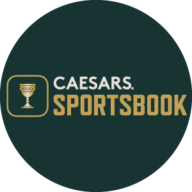 Caesars Sportsbook promo code AMNYFULL secures a $1,250 first bet on Caesars along with numerous other bonuses this week. Whether bets are heading towards upcoming MLB games, the NBA Finals, or the Stanley Cup Finals this weekend, now is a great time to jump in and play.
Until the NBA Finals get underway later this week, baseball will be the number one show in town, but that doesn't mean that basketball bettors can't start diving into Game 1. After the Heat stunned the Celtics with a blowout Game 7 victory, they will again assume the familiar role of underdog. The well-rested Nuggets will have to overcome some rust, but oddmakers still like Denver's chance to grab control of the series early. They'll come in as an 8.5-point favorite (-400 moneyline) over the Heat.
Click here to secure Caesars Sportsbook promo code AMNYFULL and get a $1,250 first bet on the popular sportsbook operator.
Caesars Sportsbook promo code: Best odds boosts for today's action
Along with the first bet bonus, Caesars Sportsbook has a number of excellent odds boosts. In fact, the app already features boosts for Game 1 of the NBA Final. Grab the Sports Betting Dime boost on  Nikola Jokic and Jimmy Butler each to score over 24.5 points (boosted to +135). The Heating Up Boost delivers Caleb Martin over 19.5 points and Bam Adebayo over9.5 rebounds at +500 odds.
Over in MLB action, players can take advantage of a no runs in the first inning (NRFI) boost on Rangers-Tigers, Padres-Marlins, and Brewers-Blue Jays at +600 odds. The NL Parlay Boost delivers +1400 odds on the Marlins, Phillies, Cardinals, and Cubs all to secure outright victories.
Be sure to check out Quick Picks for awesome SGPs
Along with traditional betting markets, players can also take advantage of Caesars Sportsbook's unique quick picks market that pairs up a number of game outcomes/props for bigger payouts. For instance, ahead of Mets-Phillies, take the Mets -1.5, Kodai Senga over 6.5 strikeouts and Pete Alonso over 0.5 RBI at +750 odds.
How to Get the best Caesars Sportsbook promo code
If you're in one of the following states, you can lock down the Caesars Sportsbook promo code AMNYFULL: NJ, NY, PA, VA, WV, MD, TN, LA, AZ, CO, WY, MA, IN, OH, IL, IA, MI.
To get started, simply click here. Code AMNYFULL will automatically be applied, so there's no need for manual entry.
Make a first deposit of at least $20. There are numbers options available. 
Place a first bet in the app. If it wins, catch a cash payout. Should it lose, receive bonus bets back equivalent to the wagered amount.