The newest Caesars Sportsbook promo code tops the industry with its current no-risk initial wager sign-up bonus offer for the NBA Playoffs and more this week. By using the latest bonus code, registrants unlock a risk-free first bet worth up to $1,100. With the jam-packed April sports schedule, Caesars' timing could not be better for such a generous bonus offer.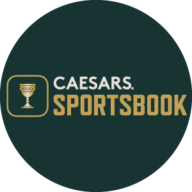 Caesars Sportsbook
STATES: NY, IL, NJ, VA, WV, TN, LA, AZ, CO, IN, MI, IA
GET THE APP
New users gain access to this $1,100 worry-free first wager via Caesars Sportsbook promo code AMNYCZR. Players entering this code through any link on this page ensure their initial bet is 100% insured by Caesars.
April is an exciting and busy time in the sporting world. There are soccer matches during the day, while the puck drops on NHL regular season action at night. MLB fills the afternoons with early season action, while the NBA Playoffs have tipped off, as well. Top all of that with golf, NASCAR, and much more and suddenly April becomes the perfect month for this promotion. After all, when you get one free bet to earn a huge payday, having more options only helps your cause.
Click here to register and enter Caesars Sportsbook promo code AMNYCZR for that risk-free first bet protected up to $1,100.
Caesars Sportsbook Promo Code Returns $1,100 No-Risk Wager
Caesars Sportsbook promo code AMNYCZR promises a risk-free first bet of up to $1,100 for new users. This offer is timed well, given the countless sporting events taking place all-day everyday. Certainly, registrants can be selective in terms of the initial wager they place, with such a loaded slate. Better still, Caesars Sportsbook allows players to use any wager type on any betting market for that first pick. This gives the new user maximum control as they take aim at a big payout immediately upon registering with Caesars.
By employing the aforementioned promo code, new patrons gain the protection of a fully insured first bet up to $1,100. Knowing that Caesars refunds any loss on that play permits an aggressive approach without repercussions. If you win, you cash in big. If you lose, Caesars returns your losses all the way up to $1,100.
Those who do win that first splash wager are also paid out by Caesars Sportsbook in the form of cash. In other words, the new member has the ability to withdraw that money immediately or bet further anywhere in-app. Any first-time user losing that initial bet receives a full refund from Caesars Sportsbook up to $1,100. Caesars returns the funds to your account as bonus money, giving you another opportunity to select a winning pick.
Here's How to Utilize Latest Caesars Sportsbook Promo Code
Making this already tempting offer even more enticing is the fact that Caesars Sportsbook made the acquisition process extremely simple. Just use the following step-by-step guide to lock in a zero-risk first wager up to $1,100 in mere minutes:
Lock in your promotion by entering Caesars Sportsbook promo code AMNYCZR on the landing page engaged when clicking here.
Secondly, complete the required steps for registration, including entering data fields like full name, home address, and birth date.
Make a first deposit in an amount to cover your risk-free first bet up to $1,100. Caesars Sportsbook offers several secure methods by which you can complete that deposit.
Lastly, lock in your initial bet, knowing Caesars reimburses any loss here with up to $1,100 in bonus money.
Participation is valid in NY, NJ, AZ, LA, CO, TN, IA, IN, IL, MI, WV, and VA.
More App Offers, Specials
Once settled in as a Caesars Sportsbook member, the industry leaders keep you loaded up with more great bonus offers. We encourage you to check back daily so as not to miss any of the time-sensitive great deals that circulate through the app.
To clarify a bit further, here are some of the deals presently available to current users.
Anyone winning a MLB Same Game Parlay collects a $50 free bet.
Members gain access to dozens of daily odds boosts spread across a multitude of sports.
Click here to register and enter Caesars Sportsbook promo code AMNYCZR for that risk-free first bet protected up to $1,100.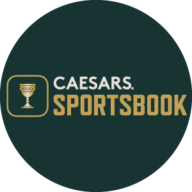 Caesars Sportsbook
STATES: NY, IL, NJ, VA, WV, TN, LA, AZ, CO, IN, MI, IA
GET THE APP