The MLB regular season is ramping up and the latest Caesars Sportsbook promo code is arriving just in time. Sunday is always a great time to be a baseball fan. Day games are sandwiched between a primetime morning and night game, which means there are tons of options on the board for bettors.
New users who take advantage of Caesars Sportsbook promo code AMNY15 will be in line for a $1,500 risk-free bet. Anyone who signs up and makes a qualifying deposit will receive this $1,500 in first-bet insurance. New bettors who lose on that first bet will receive a free wager in the amount lost.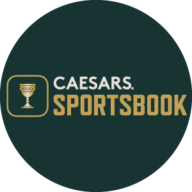 Caesars Sportsbook
Get 1000 REWARD CREDITS + 1000 TIER CREDITS
GET THE APP
All 30 MLB teams are set to play today, barring unforeseen weather. Remember, this offer can be used on any of these games. There are three strikes in baseball, but bettors don't always have that luxury. For the most part, a losing bet is a losing bet. This Caesars Sportsbook promo is changing the game by offering a second chance to new users.
Use Caesars Sportsbook promo code AMNY15 during registration to qualify for a $1,500 risk-free bet. Click here to start the sign-up process.
Caesars Sportsbook promo code for MLB Sunday
First things first, it's worth mentioning that this Caesars Sportsbook promo code can be applied to the NBA Finals or Stanley Cup Finals, too. However, Sunday is all about baseball.
There are a bunch of different ways to bet on baseball, including spreads, player props, total, runs, and more. With that said, moneyline bets are the most popular. Moneyline bets are simple bets on one team to win the game.
Bettors can start things off with this promo code, place a bet on any of the 15 games on Sunday, sit back, and enjoy. It's baseball season.
Boosts and Specials to Note
Throughout the day, the app will offer specials across a variety of games. That said, here are some notable Sunday specials boosts to consider:
Guardians, Tigers and Twins all to win (boosted to +675)
Arkansas, Tennessee and Mississippi all to win (+380)
No run in the first inning of Pirates-Braves, Marlins-Astros and Dodgers-Giants (+550)
Cardinals, Royals, and Sporting Kansas City all win (+700)
How to Grab the Caesars Sportsbook Promo Code
If you're looking to jump into the mix and bet on Sunday MLB action — or get an early start on Game 5 of the NBA Finals between the Celtics and Warriors which is set for Monday night, here's how to make it happen:
Click here to get started.
At the landing page, select the state in which you're currently located. See below for a full list of eligible states.
Provide the required registration information. At this point, the bonus will lock in once funds have been deposited.
Use any of the app's available banking methods to make a first deposit of at least $20. This will activate the bonus.
Place a first wager on any upcoming game. Win cash — or collect a site credit on a potential loss.
This offer is available in a variety of states, including New Jersey, New York, Indiana, Illinois, Virginia, West Virginia, Tennessee, Louisiana, Colorado, Arizona, Iowa and Michigan.
Use Caesars Sportsbook promo code AMNY15 during registration to qualify for a $1,500 risk-free bet. Click here to start the sign-up process.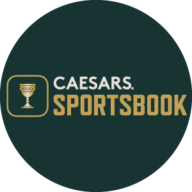 Caesars Sportsbook
Get 1000 REWARD CREDITS + 1000 TIER CREDITS
GET THE APP