Ahead of new rounds in the NHL and NBA Playoffs and a week of baseball action, the latest Caesars Sportsbook promo code offers big-time value. Sign-ups trigger a fully-insured initial bet up to $1,100 and this deal lands at the perfect time in the sports year, with a schedule filled with many and important contests.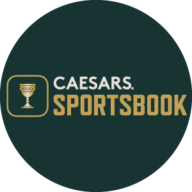 New members gain access to that risk-free first bet of up to $1,100 using Caesars Sportsbook promo code AMNYCZR. Interested parties can use that code to register and acquire that wager via any link on this page.
The sports world is certainly set up for a monster week of action. The conference finals begin in the NBA, to go with the second round of the NHL Playoffs and the Europa League soccer final. Add in MLB games aplenty and numerous other niche sports/events and the busy slate takes shape. Any action found on the Caesars app is valid for the worry-free wager provided by Caesars Sportsbook promo code AMNYCZR. Therefore, the bettor has maximum control for their important first pick with Caesars Sportsbook.
Click here to sign up with Caesars and obtain a risk-free $1,100 first wager by employing Caesars Sportsbook promo code AMNYCZR.
No-Risk $1,100 Bet Up for Grabs Using Caesars Sportsbook Promo Code
Joining a new sportsbook using a splash first wager that is insured by the sportsbook itself is an ideal situation. As a result, registrants hand-pick a bet about which they feel strongly and cash in big if it wins. If it doesn't, the sportsbook reimburses them, allowing them to see clearly and wager aggressively.
Caesars Sportsbook now has such a bet available to those coming aboard. By entering Caesars Sportsbook promo code AMNYCZR, sign-ups collect a risk-free first wager up to $1,100. Caesars approved the bet for any wagering type on any available betting market in the Caesars app.
Those who pick that initial bet correctly receive their winnings in the form of cash. To clarify, this is huge because the user can immediately withdraw all that money if they wish. They can also elect to keep it in their account, wagering it further anywhere in the Caesars app. Those who lose their first pick need not stress, as Caesars refunds their money up to $1,100 in bonus cash. Consequently, those individuals will have a second chance to make a pick, doubling their chances of finding a winner.
Use These Steps to Correctly Apply Caesars Sportsbook Promo Code
A chance to win well over $1,000 without risk as you walk in the door at Caesars Sportsbook should be enough to get most to sign aboard. However, anyone still unsure might be swayed by knowing that the sign-up process is incredibly quick and easy. There aren't the hoops to jump through and headaches to endure like with some offers. Just follow these steps and you'll have a $1,100 worry-free wager in your account in minutes:
Firstly, use any link found on this page or click here to begin the registration process. Once on the landing page, enter Caesars Sportsbook promo code AMNYCZR as directed.
Secondly, finish registering for a new Caesars account, completing all required information like name, address, and birthdate.
After that, complete your initial deposit with any secure deposit method Caesars provides. You will want to ensure that your deposit amount is enough to cover your risk-free first bet.
Lastly, lock in that no-risk initial wager with the knowledge that Caesars insures the bet up to $1,100.
Sign-ups are eligible in NJ, NY, IA, CO, MI, LA, TN, AZ, IN, IL, VA, and WV.
What Else Is Waiting Under Caesars' Promos Tab?
Anyone capitalizing on the deal promised with Caesars Sportsbook promo code AMNYCZR, will be pleased at what else awaits them. Once a member, Caesars patrons will find an endless supply of other incentives to keep the odds working for them. Under the Promos and Boosts tabs are countless odds boosts, risk-free wagers, profit boosts, and deposit matches ready for use.
Here are some of today's great offers the Caesars app boasts:
Sportsbook Promotions:
Longball Same Game Parlay Club – collect a $100 free bet if you win a MLB SGP.
PGA Championship Insurance – bet a golfer to win the PGA Championship and get a free bet if he finishes Top-5.
It's certainly hard to deny Caesars Sportsbook's spot near the top of the industry given the clear care it takes of its patrons. Bonuses like above and dozens of daily odds boosts in various sports combine for a pleasurable betting experience.
Click here to sign up with Caesars and obtain a risk-free $1,100 first wager by employing Caesars Sportsbook promo code AMNYCZR.