The latest Caesars Sportsbook promo code unlocks a big bonus for a Sunday filled with Premier League, NBA Playoffs, NHL Playoffs, and MLB action. Registrants unlock a worry-free initial wager of up to $1,100 via the current Caesars Sportsbook promo code. It's certainly the right time of year to possess such a wager, given a weekend jam-packed with games.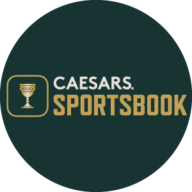 Caesars Sportsbook
Get 1000 REWARD CREDITS + 1000 TIER CREDITS
GET THE APP
First-time users collect that zero-risk first wager of up to $1,100 by means of Caesars Sportsbook promo code AMNYCZR. Those interested may employ that code after clicking any of this page's links as they begin registration.
What a weekend this promises to be in the sports world. The hours are loaded with the NBA and NHL Playoffs, PGA Championship, MLB games, and the English Premier League's final matchday. A perk of the fully-insured wager provided by Caesars Sportsbook promo code AMNYCZR is that it's valid on any contest. Consequently, you, as the player, have complete control and can hand-select your all-important first pick from any game.
Click here to register and earn a fully-insured initial wager of up to $1,100 through Caesars Sportsbook promo code AMNYCZR.
Wager $1,100 with Zero Risk Using Caesars Sportsbook Promo Code
This is the right place for bettors searching for an all-around great sign-up bonus promotion. Using Caesars Sportsbook promo code AMNYCZR, new users pick up a worry-free $1,100 initial bet. That wager is valid using any bet type in any game from and sports market Caesars carries.
Any who joins using that no-risk wager and picks correctly for that first bet collect their profits in cash. This is an important distinction, as many other sportsbooks' sign-up offers require registrants to play through bonus money first. At Caesars Sportsbook, those who win are free to immediately withdraw or reinvest both their winnings and their original deposit.
Now, those who lose their first pick under this promotion are still in good shape. Caesars reimburses them in full up to $1,100 in bonus money, as promised. At that point, the new member gets another shot at picking a winner, a veritable 2-for-1 opportunity.
Step-by-Step Walkthrough to Obtain Your Bonus
On top of creating an elite promotion like this one, Caesars Sportsbook ensured its newest patrons could get it easily. Use these simple steps and you'll be ready to use your no-risk initial wager in just a few short minutes:
Firstly, click here or on any of the links found on this page. The landing page they trigger allows you to enter Caesars Sportsbook promo code AMNYCZR and begin registering your new account.
Secondly, fully register your new Caesars account by entering all required data fields. To clarify, this will include items such as your full name, home address, and birth date.
After that, load money into your account for the first time using any secure deposit method Caesars offers. Keep in mind, the money in your account has to cover that risk-free wager you are about to place.
Finally, identify and place your risk-free first bet, fully insured up to $1,100 by Caesars.
The Caesars app is live in AZ, CO, IN, IA, IL, LA, MI, NJ, NY, TN, VA, and WV. Therefore, eligible registrants from those states can enjoy this promotion.
Daily Odds Boosts Solid Encore After Using Caesars Sportsbook Promo Code
Caesars Sportsbook truly checks off all the boxes for those looking for the best package deal with their sign-up bonus. The Caesars Sportsbook promo code is easily acquired and provides a chance at a monster payday that is fully insured. On top of that, though, once a Caesars member, registrants will enjoy a bevy of other bonus opportunities.
Under the Promos and Boosts tabs in the app, players will find an array of odds boosts, profit boosts, risk-free wagers, and deposit matches. The daily odds boosts are predetermined wagers for which the sportsbook has enhanced the odds in the player's favor. There are dozens of these offered each day in various sports under the Boosts tab. To clarify this further, here are some offered today in different sports:
Grab a multi-sport parlay on the Mavericks, Oilers and Padres all to win (+700)
Check out Premier League boosts like Arsenal and Norwich both to win (+1300)
Leeds win and Newcastle win or draw (+400)
No run in the first inning of Braves-Marlins, Nats-Brewers, Rangers-Astros (+550)
Certainly, it's clear that some boosts help the player greatly, while others do so just a little. You can typically compare the adjusted odds with the true odds by plugging the boost's components into the betslip.
Click here to register and earn a fully-insured initial wager of up to $1,100 through Caesars Sportsbook promo code AMNYCZR.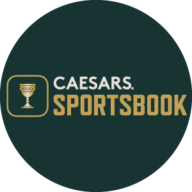 Caesars Sportsbook
Get 1000 REWARD CREDITS + 1000 TIER CREDITS
GET THE APP