NYCFC's first-ever homegrown signing, James Sands, is back in the Big Apple after returning from his 13-month loan deal with Scottish giants Rangers. With it, he has signed a new contract that will keep him with NYCFC through the 2027 season, the team announced Wednesday. 
"I am excited to return to New York," Sands, a Rye, NY native, said. "As someone who grew up in New York and played for local youth teams and the NYCFC academy, it was and continues to be a great honor to represent this Club.
"NYCFC has had a tremendous impact on my development, the club's support of my initial step in Europe, and continued understanding of my career goals has been very important to me."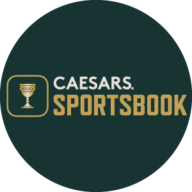 Caesars Sportsbook
Get 1000 REWARD CREDITS + 1000 TIER CREDITS
GET THE APP
The 22-year-old defensive midfielder made the loan move to Scotland shortly after helping NYCFC win its first-ever MLS Cup in 2021. He made 41 appearances for Rangers, winning the 2022 Scottish Cup while appearing in benchmark continental events like the 2021 Europa League Final — which they lost to Eintracht Frankfurt — and the Champions League group play.
During his tenure in Scotland, Sands won the 2022 Scottish Cup and featured in the 2021 Europa League final, as well as UEFA Champions League group play. It was the first time since the 2010-11 campaign that Rangers qualified for the Champions League group stage. 
"We are delighted to welcome James back to New York," NYCFC sporting director David Lee said. "He has gained valuable experience playing in Europe over the past 13 months."
Sands maintains his objective of making a full-time move to one of the top European leagues at some point in his career but for the time being, he'll shore up NYCFC's midfield — which got off to a rocky start in a season-opening 2-0 loss to Nashville SC on Saturday.
"It was a priority for us to try and ensure James returned to New York this season," Lee continued. "Despite opportunities to continue his career in Europe, we are pleased that we've been able to reach an agreement on a new contract and convince James that this is the right place for his continued career progression.
"We know James' ambition remains to play at the highest levels in Europe and we will continue to support him with his career aspirations."
The team believes that Sands will be available for its next game on March 4 in Chicago against the Fire.
"I am looking forward to playing with some of my former teammates as well as many new ones," Sands said. "I'm excited about the club's vision for the future and hope I can use my experience abroad to help the Club achieve its goals and bring home some more silverware for our incredible fans."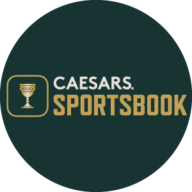 Caesars Sportsbook
Get 1000 REWARD CREDITS + 1000 TIER CREDITS
GET THE APP
For more on NYCFC, visit AMNY.com