Both Billy Eppler and Justin Verlander described the future Hall of Famer's decision to sign a two-year, $86 million pact with the Mets as a leap of faith.
At the time of the 39-year-old right-hander putting pen to paper on Dec. 5, the only thing confirmed about the Mets was that Jacob deGrom was gone, signing with the Texas Rangers, and a litany of holes littered the roster, especially in the starting rotation and bullpen. 
Over the next few days, the Mets signed Kodai Senga and Jose Quintana to bolster the rotation, added David Robertson and Brooks Raley to the bullpen, and retained center fielder Brandon Nimmo.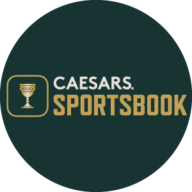 Caesars NY
21+ and present in NY. Gambling problem? Call 1-800-GAMBLER.
GET THE APP
SIGNUP BONUS
$1,250 BET!


+1K Tier Credits & 1K Reward Credits
BET NOW
"One of the follow-up questions [during negotiations] was losing a few big pieces, how do you plan on filling those voids? Verlander said. "The answers were tremendous and I took a leap of faith and here we are a few weeks later and I think that leap of faith has paid off.
"The surrounding cast of players this organization has brought in is nothing short of incredible and I cannot wait to be a part of something amazing."
Verlander was adamant that owner Steve Cohen played a pivotal role in bringing the reigning AL Cy Young Award winner — he has three in total — to Queens. And the conversations had nothing to do with baseball. 
"There was no pitch," Verlander said of his first conversation with Cohen over the phone. "[deGrom] hadn't signed yet. Steve just wanted to get to know me. He said as much. This wasn't a baseball call, it was 'hey, this is Steve, you're Justin, let's get to know each other a little bit.'
"He wants to have his finger and know people intimately… what more can you ask for as a player than that? When I look back, I really think that's what really pushed me to the Mets."
Cohen, Eppler, and the Mets' true interest in Verlander, however, was contingent on whether or not deGrom would actually remain with the organization. Once he left for the Rangers on a five-year, $185 million deal, it was Verlander or bust.
"That was one of the things both the Mets and me thought was important, to let the Jake thing play out before I made a decision," Verlander said. "He's iconic here in this stadium and for this organization. I don't think it was fair to him or for me to make that decision before he made his decision."
Despite Verlander filling deGrom's role as an ace in a rotation with Max Scherzer he doesn't see himself as his replacement.
"Once he went to Dallas, that opened the door for me to step in and not be a replacement for Jake," Verlander said. "Just to be me, stepping in for somebody who already made his decision."
For more on the Mets and Justin Verlander, visit AMNY.com