QUEENS — New York Mets right fielder Starling Marte maintained his hope that he'll return to action this season after going through a full workout at Citi Field on Wednesday afternoon that included a batting practice session.
Marte told MLB.com's Anthony DiComo that he's looking to return to the field during the Mets' season-closing homestand, which begins on Sept. 25. 
"He had a good day. You could tell in his face that he's in a good place," Mets manager Buck Showalter said. "It seems like some of the things we've been doing seem to have really helped him. Got to see some reminders of things he was capable of last year."
The 34-year-old has been sidelined since Aug. 5 because of a groin strain, stemming from surgery that he underwent back in November, but has lingered throughout the season. Most of the discomfort stemmed from the build-up of scar tissue in the area — something that has been addressed since he began seeing a new doctor in Philadelphia last month. 
His progress suggests that surgery is completely off the table after the possibility of it was mentioned by him earlier this month.
Marte's second season with the Mets following an All-Star showing last season has been completely lost due to injury issues that didn't just include the surgically repaired groin. He dealt with a lingering neck issue in April and then was placed on the IL due to migraines in July.
He's played in just 86 games, batting .248 with a .625 OPS, five home runs, and 28 RBI.
"Keep in mind he batted second for us and went to the All-Star Game [last year]," Showalter said. "We really haven't had him like he's capable of being all year. I hope he can get out on the field before the season's over and finish in a good frame of mind."
Edwin Diaz to get Florida rehab work beside Marte, could face hitters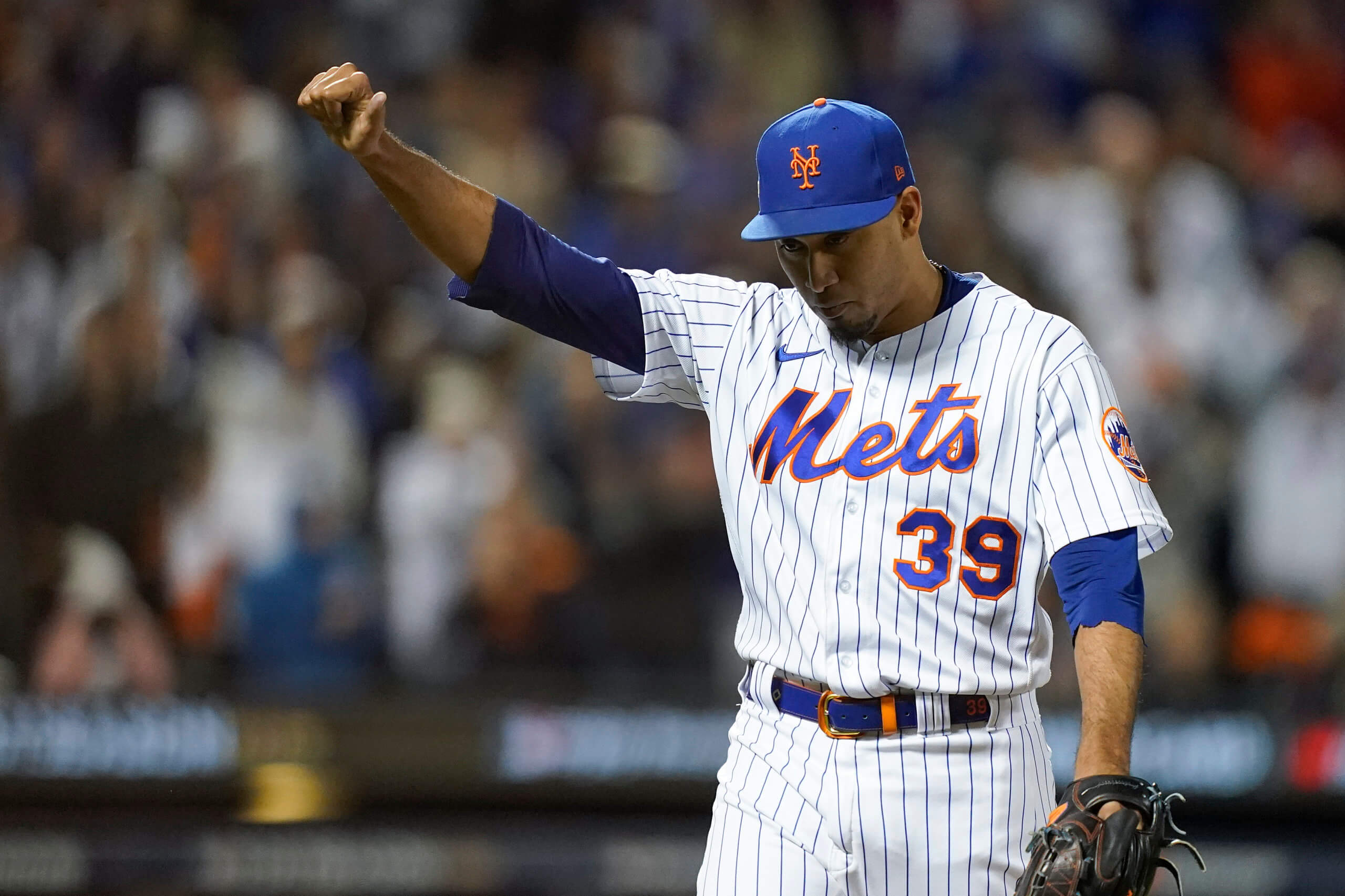 Showalter is hoping that Marte and star closer Edwin Diaz, who is recovering from knee surgery to repair a torn patellar tendon suffered at the World Baseball Classic in March, can join the Mets while they're in Miami playing the Marlins from Sept. 18-20 to continue their rehab work close with the team.
"I think the plan is for [Marte] and Edwin to go with us to Miami by way of St. Lucie," Showalter said. "Probably go there and set up some games for him to play and for Edwin to throw — continue throwing. Maybe face some hitters there, we'll see."
Facing hitters would be another monumental step toward Diaz continuing his pursuit of defying the initial timeline set upon him when he suffered his injury, which was immediately believed to be season-ending. He began having a catch off a mound last month and ramped up to participating in his first outdoor bullpen session on Aug. 28. 
"I've been feeling great," Diaz said after that session. "The progress has been perfect. We are checking a lot of boxes and we feel really good right now."
For more on the Mets, Starling Marte, and Edwin Diaz, visit AMNY.com