Welcome to the Daily Dish, where we give you our MLB best bets for the day.
Below you'll find the games our betting model thinks give you the best chance at betting wins for the day. This means we won't just give you the bets most likely to win but those that will win at odds that make it worth betting. We could tell you that a -235 favorite will win, but if you have to bet $235 just to win $100, that's not a smart bet. 
New to betting on MLB? Read our Beginner's Guide to Betting with a glossary of terms and check out our sign-up deals at the bottom of the article. 
If you like any of the bets listed below, make sure to use our sportsbook sign-up offers to maximize the money you can make: 
MLB Best Bets for August 24th
After starting the week by going 3-4 on Monday night, we had a tremendous 7-2 night on Tuesday to bring the weekly tally to 10-6. We'll look to keep that good run going on Wednesday. 
We start with four games on the moneyline: TEX ML (-137), BAL ML (+101), TOR (-154), and ARI ML (-132). Arizona and Baltimore are repeats from yesterday. We took Baltimore on the runline because I chickened out, but the model liked them to win outright and does today too. Lucas Giolito has been hit around and the model has Baltimore favored by 0.70 runs. The model also likes the Diamondbacks by 1.02 runs behind Zac Gallen, who has been elite of late. 
Texas' bullpen blew the game for them yesterday, but with Martin Perez on the mound today, the model likes Texas by 1.11 total runs, which makes me feel confident in the play. The model also only has Toronto favored by 0.23 runs, so it's not a big spread but the Red Sox have been really struggling of late, so I still have confidence in Toronto here. 
We also have three games on the runline tonight: SEA -1.5 (-140), STL -1.5 (-129), and LAD -1.5 (-120). The Cardinals and Dodgers both won big yesterday, so we should feel confident going back there again. The Cardinals have Miles Mikolas on the hill against a bullpen game for the Cubs, and the model sees St. Louis favored by 2.41 runs. The model also likes the Dodgers to put up big numbers against Adrian Houser and win by 2.64 runs. 
The Mariners game could be a bit tighter since they only won by two last night. However, the Seattle offense should get to Anibal Sanchez early and often, and George Kirby has been great of late. The model sees Seattle winning by 2.06, and I feel good about that bet. 
Lastly, we'll end with two under plays and one over play. The two under are the plays we hit on yesterday MIA/OAK U 7 (-121), SF/DET U8 (-11). Miami and Oakland feature two of the worst offenses in baseball and both teams will throw some of their better pitchers in Jesus Luzardo and Cole Irvin. The model sees this game coming in at just 5.04 total runs, so the under bet is great here. The model also likes to pick on this poor Tigers offense with Logan Webb and sees that total at 6.41 total runs, which is comfortably under eight. 
Last night, our one over play was LAD/MIL, which hit, but tonight we're going to go with STL/CHC O8.5 (-113). The nightcap yesterday totaled 16 runs in the nightcap yesterday. Today, the model sees the total at 9.57 runs, with the Cardinals themselves scoring six runs alone. 
For all of our MLB Coverage and Betting Guides, click here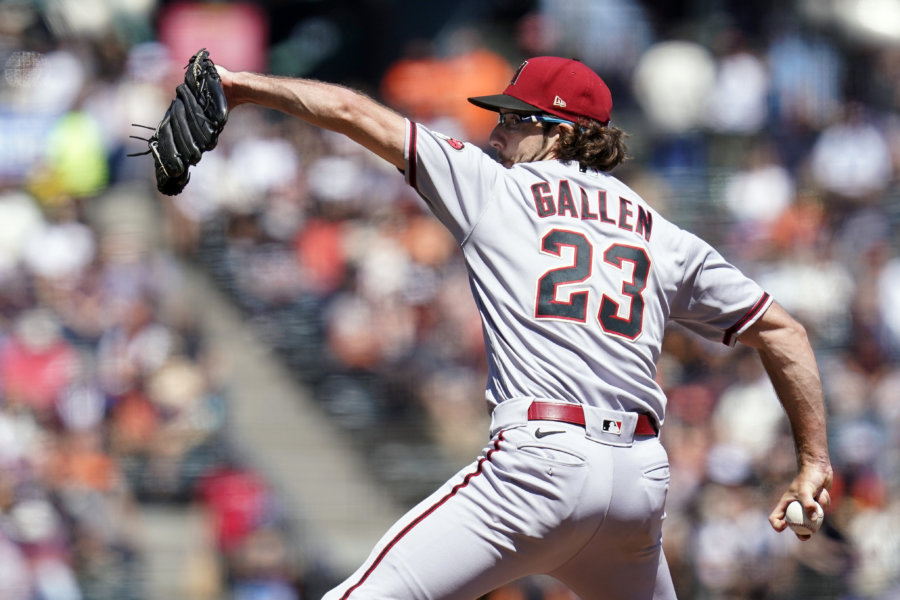 Sports Betting Sign-Up Deals: