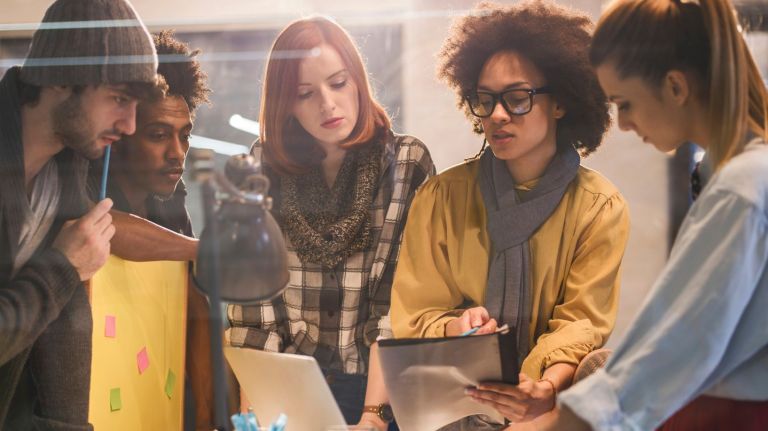 Women working in city agencies face a higher gender wage gap than their counterparts in the private and nonprofit sectors, according to a report issued Monday by the city's public advocate.
Although the overall gap in the city is 9%, which is 12% lower than the national average according to the National Partnership for Women and Families, there is a discrepancy when it comes to public offices, Letitia James said.
The gap for women who work in, say, the health department, NYCHA, or the education department, is 18%, meaning they make an average of $0.82 for every $1 earned by their male counterparts.
That's about 12% worse than in the private sector and 11% greater than nonprofits, according to the report.
Experts such as Mary Gatta, a sociology professor at Guttman Community College in Manhattan, called the data startling and urged the city to reverse the trend by being more transparent.
"We know progress can be made, but it will take more [time] to close the gap," she said.
James' report used data covering the past five years from the U.S. Census, but couldn't specify which city agency had the largest pay gap. That data isn't available publicly. The public advocate noted that four of the top five departments with the most female employees had some of the lowest median salaries.
For example, the Administration for Children's Services, where 73% of the employees are women, had a median salary of $41,101, while the sanitation department, where 9% of the employees are women, had a median salary of $69,339.
New Yorkers expressed outrage at the discrepancy.
"New York City doesn't pay its workers a lot in general so they should be equal," said Gwen Schelfer, 25, a yoga instructor from Kensington.
Gatta said the data correlates to antiquated notions about "female" versus "male" jobs. Child care, for example, would be considered "female-oriented" and thus pay less than positions given men as the heads of households.
Rachel Dickstein, 45, a private schoolteacher from Prospect Heights, said she was told by numerous people not to expect less when she tried to negotiate for a higher salary.
"When men ask for more they're considered ambitious, but when women do they're considered something negative," she said. "Women think they don't deserve more, so they don't ask for it."
The public advocate's report also found the wage gap is higher for minority women in the city. Asian women get paid 63 cents for every dollar their white male co-workers make, black women get paid 55 cents, and Latina women get 46 cents, according to the report.
James' recommendations include an executive order prohibiting city agencies from asking about previous salary information. She also suggested that the city departments disclose data about employee wages by gender at job title levels.
Kirsten Swinth, the chair of Fordham University's history department, said those changes would be advantageous for workers and bosses alike.
"Salary transparency ensures that decisions aren't being made based on individual work negotiation or past salary history, and they are being based on the position and the applicant's employment record," she said.
Azi Khalili, the executive director of the mayor's Commission on Gender Equity, said the city is considering various options to close the gap including legislation.
Elizabeth Beresford, 37, a communications director from Crown Heights, said she hoped the public sector can live up to it's promises and set an example for other industries.
"It's on the city to make sure there's equal pay among genders," she said.
Here are the median salaries for the five city agencies with the highest percentage of female employees, according to the public advocate's office.
Department of Education: 77% female, median full time salary $69,901
ACS: 73% female, median full time salary $49,606
Department of Health: 70% female, median full time salary $55,333
Human Resources Administration: 70% female, median full time salary $41,101
Health and Hospitals Corporation: 69% female, median full time salary $49,754
Here are the median salaries for the five city agencies with the lowest percentage of women employees:
Fire Department: 9% female, median full time salary $76,488
Department of Sanitation: 9% female, median full time salary $69,339
Department of Transportation: 23% female, median full time salary $54,323
Department of Environmental Protection: 23% female, median full time salary $57,311
Department of Design and Construction: 31% female, median full time salary $68,267