New York City's Chinatown is an institution in the Big Apple's food scene. A new restaurant that opened last year is really digging into their own experiences of growing up in Chinatown to create a great menu.
Located at 133 Chrystie St., Potluck Club is a Cantonese-American restaurant that opened for business in July 2022. The concept came alive when a group of friends decided that they wanted to honor their heritage and their neighborhood.
"My and my friends wanted to open a space in our community that represented our generation. As first-generation children of immigrants raised in Chinatown NYC, [we wanted] something that pays honor to our culture but also something that's more updated of the times to evolve and extend the energy of a shrinking Chinatown," says Potluck Club cofounder Cory Ng. 
Despite trials and tribulations (Ng says that there were issues regarding NYC building codes and a contractor who swindled him out of money), Potluck Club has continued to thrive. Just this past weekend, the restaurant hosted fashion designer Phillip Lim to celebrate his big runway show for NYFW and they threw an amazing party.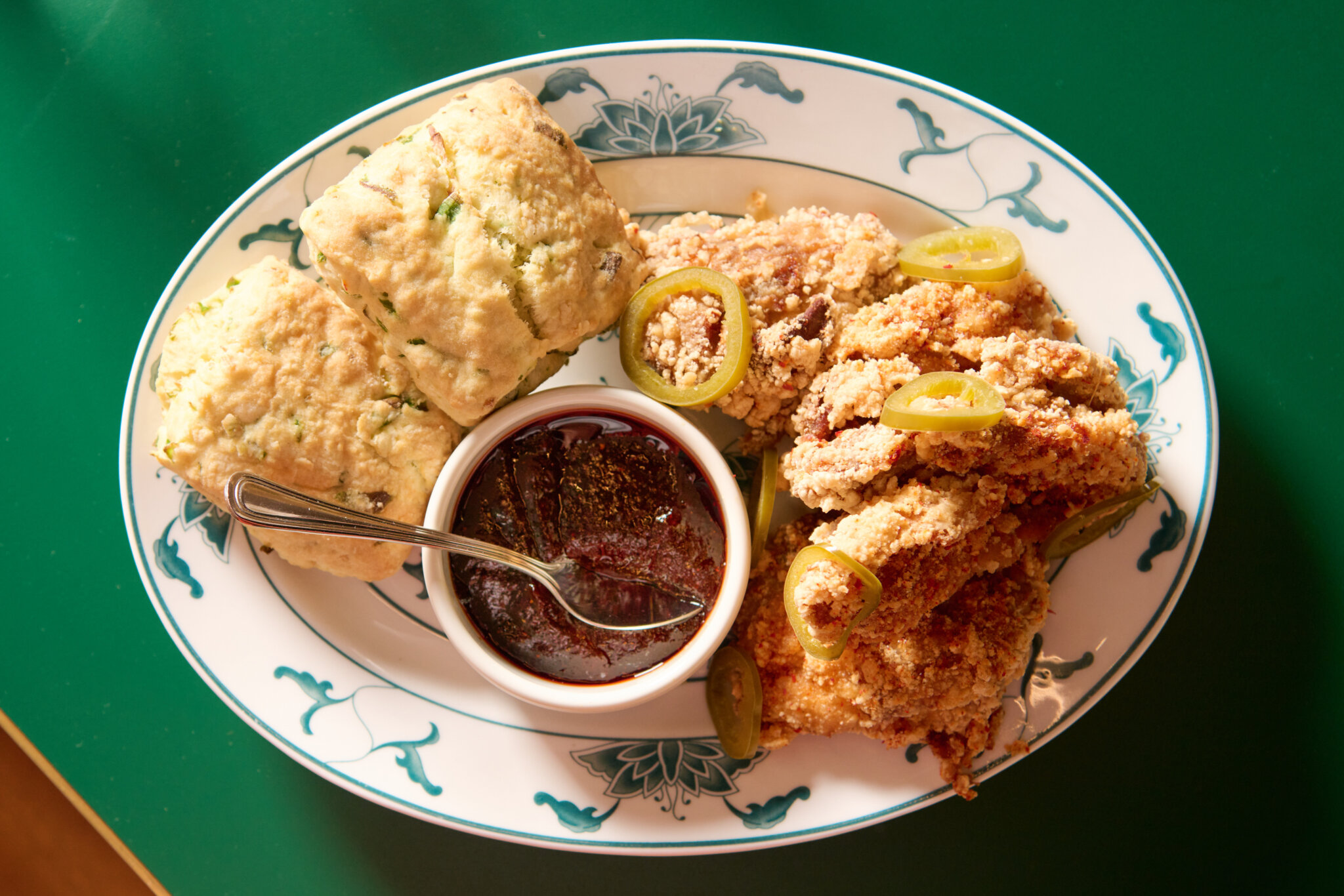 The restaurant offers options such as Salt & Pepper Fried Chicken with Scallion Biscuits & Chilli Plum Jam, Oyster Mushroom Rice Rolls with Hanger Steak (which is Ng's favorite), Tiger Shrimp with Candied Walnuts and so much more.
"Chinatown will forever be legendary. Who doesn't like coming down to Chinatown and getting amazing eats? What's even more special is that for the most part, we have such a a big community of resources and ingredients that most of the restaurants if not all source locally within our own community," said Ng. 
For more information about Potluck Club, visit thepotluckclubny.com.