St Vitus in Brooklyn was packed wall to wall on Tuesday night — there was a buzz amongst the crowd awaiting L.S. Dunes to take the stage.
The opening act, Pinkshift, set the scene perfectly, performing songs off their first album "Love Me Forever." A roar of cheers erupted as members of Dunes walked through the crowd and onto the stage.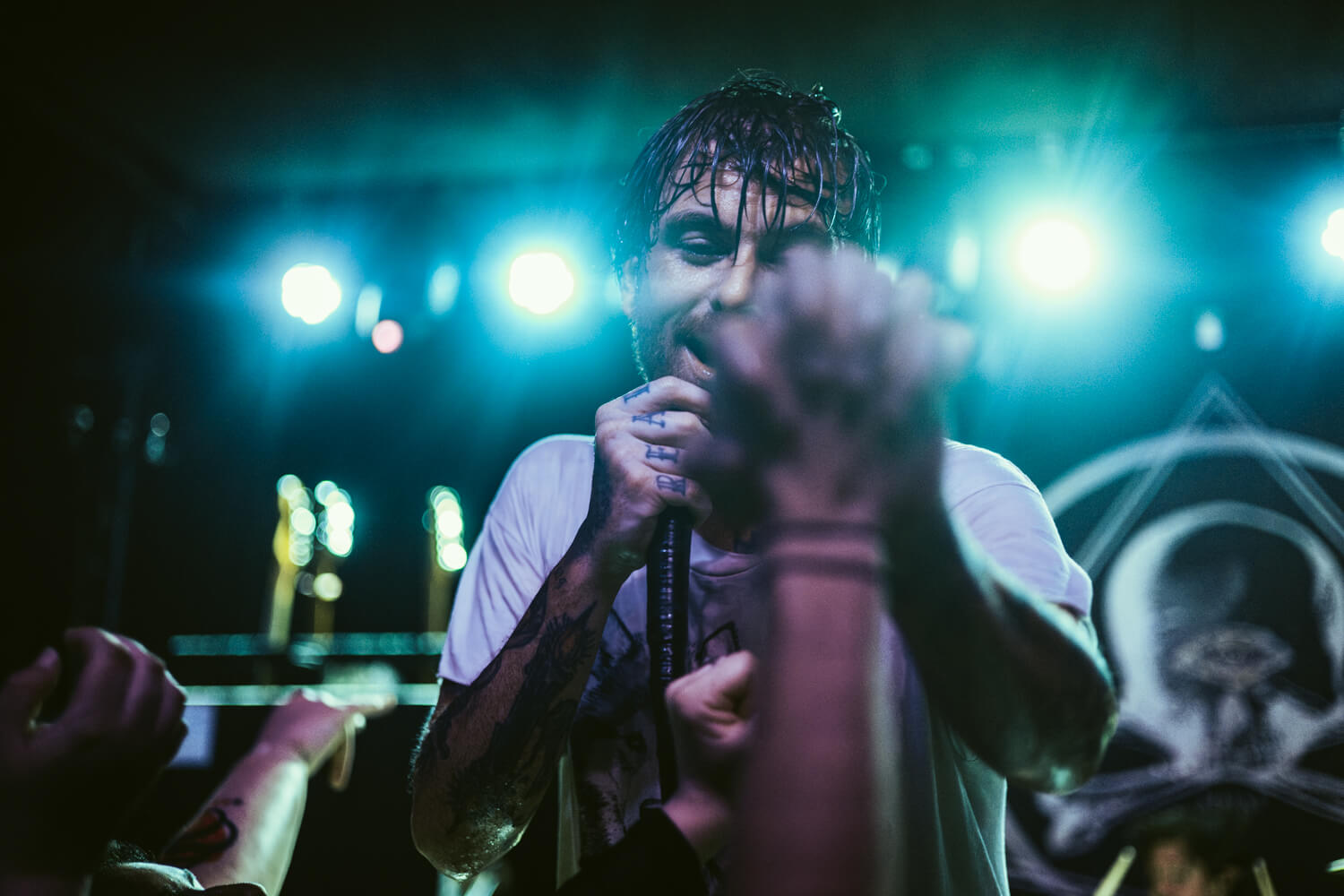 Debuting only a year ago, L.S Dunes is composed of vocalist Anthony Green (Circa Survive/Saosin), guitarist Frank Iero (My Chemical Romance), guitarist Travis Stever (Coheed and Cambria), bassist Tim Payne (Thursday), and drummer Tucker Rule (Thursday). Influenced by the current post-punk and hardcore scenes, these five figures of the alternative rock world have come together to create the "supergroup" L.S. Dunes.
Excitement was in the air as the first song, "Bombsquad," started playing. It wasn't long before a multitude of crowd surfers and stage divers emerged. L.S. Dunes had a hold over the electrified audience throughout the whole set. One could feel the energy throughout the intimate venue and it seemed like the audience would swallow the stage whole.
The walls, dripping with condensation, felt as if they were bouncing and shaking with the floor as people moshed to songs like "Permanent Rebellion," "Grey Veins," and their newest single, "Benadryl Subreddit." Toward the end of the set, Green thanked the audience for being the "best crowd of the tour by far" and told them to "stay freaky."