A rare, powerful earthquake struck Morocco late Friday night, killing more than 1,000 people and damaging buildings from villages in the Atlas Mountains to the historic city of Marrakech. The full toll was not known as rescuers struggled to get through boulder-strewn roads to the remote mountain villages hit hardest.
People woken by the magnitude-6.8 quake ran into the streets in terror and disbelief. A man visiting a nearby apartment said dishes and wall hangings began raining down, and people were knocked off their feet and chairs. A woman described fleeing her house after an "intense vibration.'' A man holding a child said he was jarred awake in bed by the shaking.
State television showed people clustered in the streets of Marrakech, afraid to go back inside buildings that might still be unstable. Many wrapped themselves in blankets as they tried to sleep outside.
The quake was the biggest to hit Morocco in 120 years, and it toppled buildings and walls in ancient cities made from stone and masonry not designed to withstand quakes.
"The problem is that where destructive earthquakes are rare, buildings are simply not constructed robustly enough to cope with strong ground shaking, so many collapse resulting in high casualties," said Bill McGuire, professor emeritus of geophysical and climate hazards at University College London. "I would expect the final death toll to climb into the thousands once more is known. As with any big quake, aftershocks are likely, which will lead to further casualties and hinder search and rescue."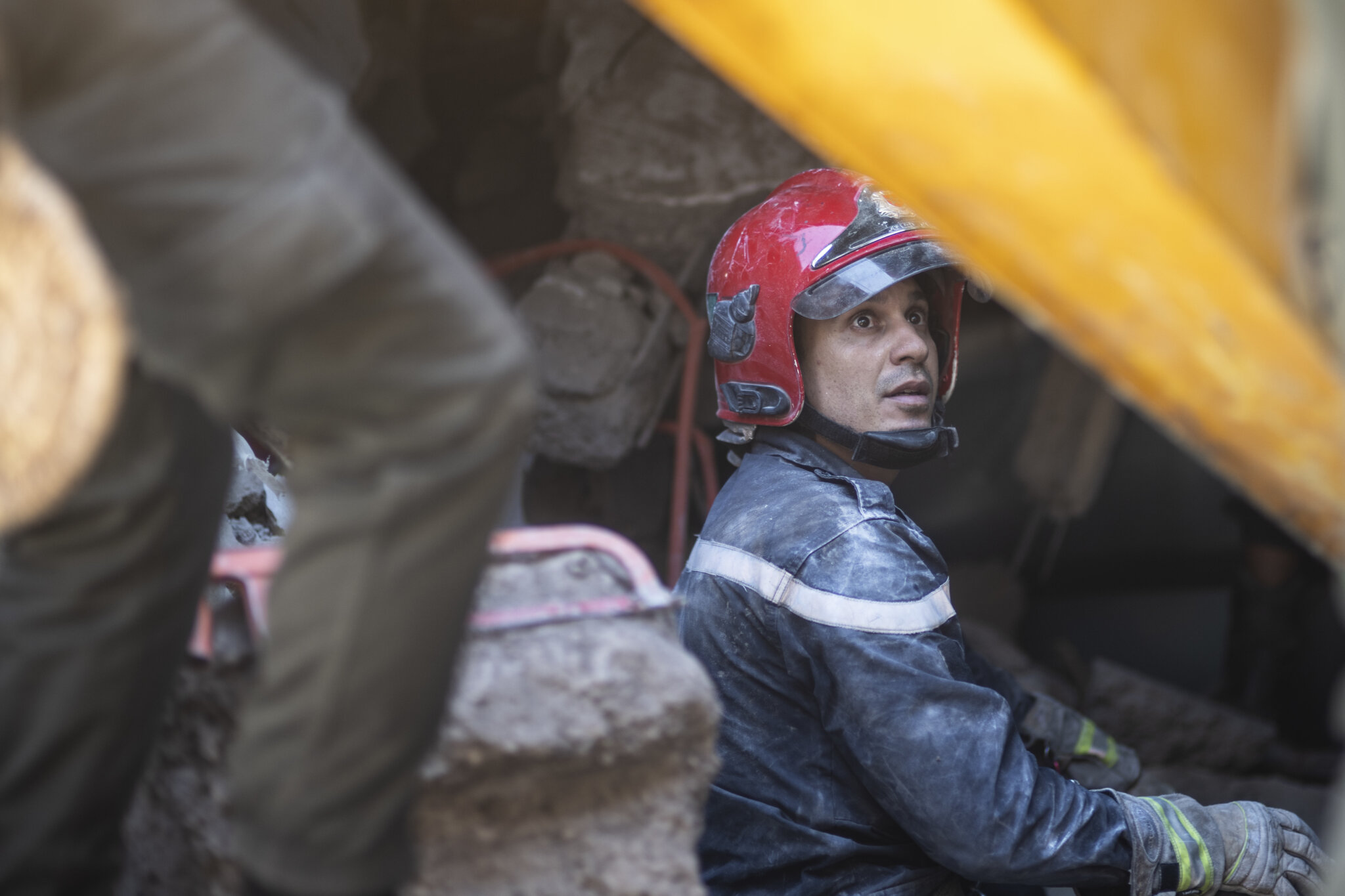 In a sign of the huge scale of the disaster, Morocco's King Mohammed VI ordered the armed forces to mobilize air and land assets, specialized search and rescue teams and a surgical field hospital, according to a statement from the military. But despite an outpouring of offers of help from around the world, the Moroccan government had not formally asked for assistance, a step required before outside rescue crews could deploy.
In Marrakech, the famous Koutoubia Mosque, built in the 12th century, was damaged, but the extent was not immediately clear. Its 69-meter (226-foot) minaret is known as the "roof of Marrakech." Moroccans also posted videos showing damage to parts of the famous red walls that surround the old city, a UNESCO World Heritage site.
At least 1,037 people died, mostly in Marrakech and five provinces near the quake's epicenter, and another 1,204 people were injured, Morocco's Interior Ministry reported Saturday morning. Of the injured, the ministry wrote, 721 were in critical condition.
Rescuers worked through the night, searching for survivors in darkness, dust and rubble.
Most of the tiny village of Moulay Brahim, carved into a mountainside south of Marrakech, was uninhabitable after walls crumbled, windows shattered and more than a dozen homes were reduced to piles of concrete and bent metal poles. At least five residents were trapped.
Ayoub Toudite said he had been working out with friends at the gym when "we felt a huge shake like it was doomsday." In 10 seconds, he said, everything was gone.
"We found casualties and people running and kids crying," he told The Associated Press. "We never saw anything like this, 20 deaths in the area, 30 injuries."
Rescuers were using hammers and axes to free a man trapped under a two-story building. People capable of squeezing into the tiny space were giving him water.
"We are all terrified that this happens again," Toudite said.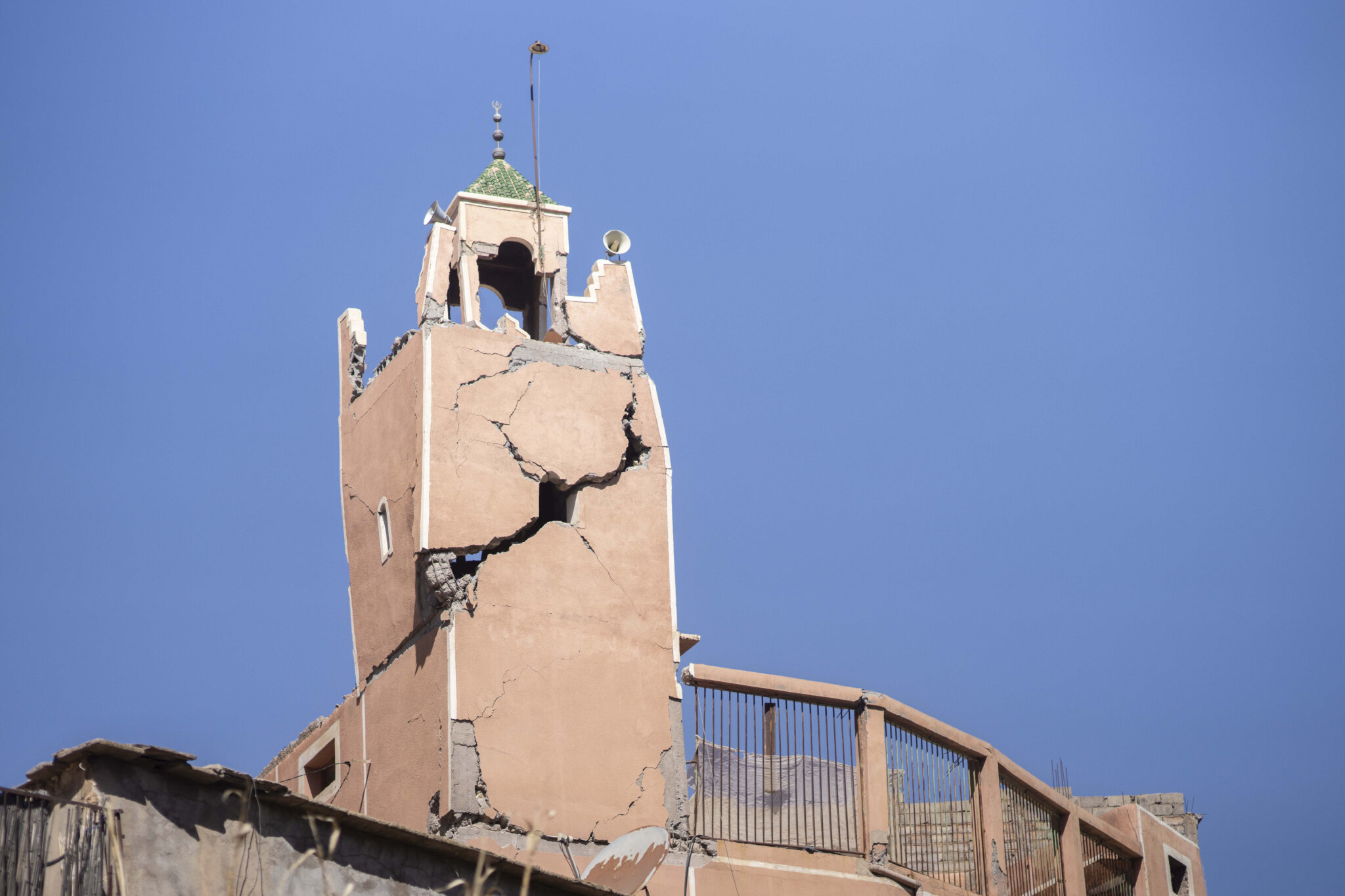 The head of a town near the earthquake's epicenter told Moroccan news site 2M that several homes in nearby towns had partly or totally collapsed, and electricity and roads were cut off in some places.
Abderrahim Ait Daoud, head of the town of Talat N'Yaaqoub, said authorities are working to clear roads in Al Haouz Province to allow passage for ambulances and aid to populations affected, but said large distances between mountain villages mean it will take time to learn the extent of the damage.
The Moroccan military deployed aircraft, helicopters and drones and emergency services mobilized aid efforts to the areas hit by damages, but roads leading to the mountain region around the epicenter were jammed with vehicles and blocked with collapsed rocks, slowing rescue efforts. Trucks loaded with blankets, camp cots and lighting equipment were trying to region that hard-hit area, the official news agency MAP reported.
On the steep and winding switchbacks from Marrakech to Al Haouz, ambulances with sirens blaring and honking cars veered around piles of Mars-like red rock that had tumbled from the mountainside and blocked the road. Red Cross workers tried to clear a boulder blocking the two-lane highway.
Later Saturday morning in Marrakech, ambulances and motorcycles whirred by the edge of the old city, where business as usual mostly resumed Saturday morning. Tourists and passersby navigated roadblocks and snapped photos of sections of the clay ochre wall that had cracked, spilling fragments and dust onto the sidewalk and street.
World leaders offered to send in aid or rescue crews as condolences poured in from countries around Europe, the Middle East and a Group of 20 summit in India. Turkey's president, whose country lost tens of thousands of people in a massive earthquake earlier this year, was among those proposing assistance. France and Germany, with large populations of people with Moroccan origins, also offered to help, and the leaders of both Ukraine and Russia expressed support for Moroccans.
The U.S. Geological Survey said the quake had a preliminary magnitude of 6.8 when it hit at 11:11 p.m. (2211 GMT), with shaking that lasted several seconds. The U.S. agency reported a magnitude 4.9 aftershock hit 19 minutes later.
The epicenter of Friday's tremor was near the town of Ighil in Al Haouz Province, roughly 70 kilometers (43.5 miles) south of Marrakech. Al Haouz is known for scenic villages and valleys tucked in the High Atlas, and villages built into mountainsides.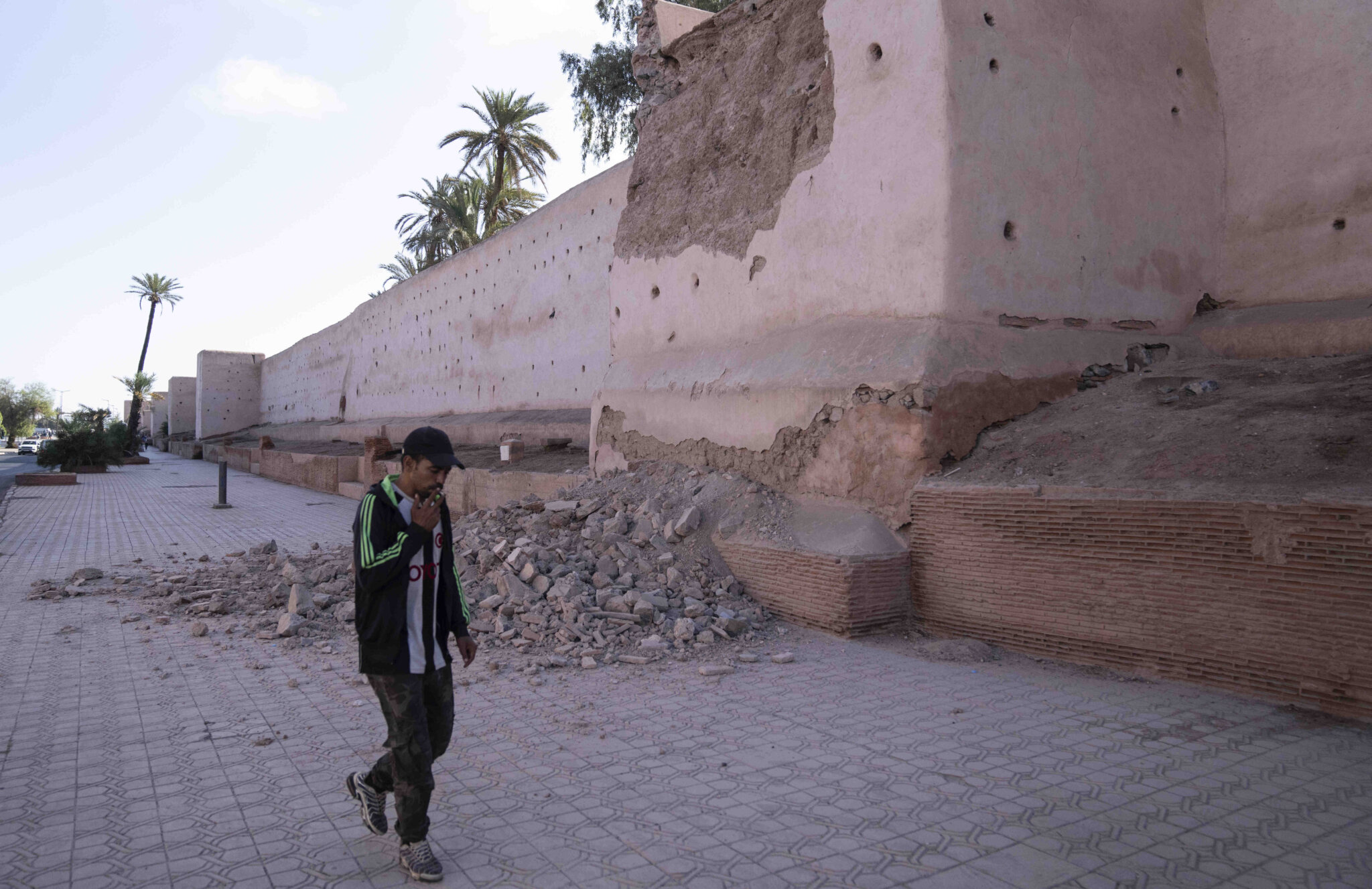 The USGS said the epicenter was 18 kilometers (11 miles) below the Earth's surface, while Morocco's seismic agency put it at 11 kilometers (7 miles) down. Such shallow quakes are more dangerous.
Initial reports suggest damages and deaths were severe throughout the Marrakech-Safi region, which more than 4.5 million people call home, according to state figures.
Earthquakes are relatively rare in North Africa. Lahcen Mhanni, Head of the Seismic Monitoring and Warning Department at the National Institute of Geophysics, told 2M TV that the earthquake was the strongest ever recorded in the region.
In 1960, a magnitude 5.8 tremor struck near the Moroccan city of Agadir and caused thousands of deaths.
The Agadir quake prompted changes in construction rules in Morocco, but many buildings, especially rural homes, are not built to withstand such tremors.
In 2004, a 6.4 magnitude earthquake near the Mediterranean coastal city of Al Hoceima left more than 600 dead.
Friday's quake was felt as far away as Portugal and Algeria, according to the Portuguese Institute for Sea and Atmosphere and Algeria's Civil Defense agency, which oversees emergency response.