The city's Health Department is recommending that all New Yorkers start carrying naloxone, the overdose-reversing medication, and learn how to use it as the Big Apple's opioid crisis causes a record number of deaths.
The call comes after more than 3,000 people died from overdoses in New York City in 2022, a 12% increase over 2021, according to new data released by the Health Department on Monday. That's the largest number of fatal overdoses in one year in the city since at least 2000, when the city started recording the numbers.
At this rate, a New Yorker is dying every three hours from an overdose, according to Health Commissioner Ashwin Vasan.
"No one is spared, even if you think otherwise. If you use drugs, know someone who is using drugs, or might be around drug use, there are simple steps we can take," Vasan said in a statement on Monday. "First, everyone should carry naloxone, get trained to use it and to recognize the signs of overdose."
Naloxone, also known by the trade name Narcan, quickly reverses the effects of drugs like fentanyl, the powerful opioid found in the system of more than 80% of overdose victims in New York City. It also reverses the effects of other opioids like heroin.
Naloxone is widely available at no cost. New Yorkers can obtain naloxone kits at various community health providers, pharmacies, or even vending machines, Many health providers also provide trainings on administering naloxone and knowing the signs of an overdose; the Health Department also provides these trainings, and sends free naloxone kits to all participants.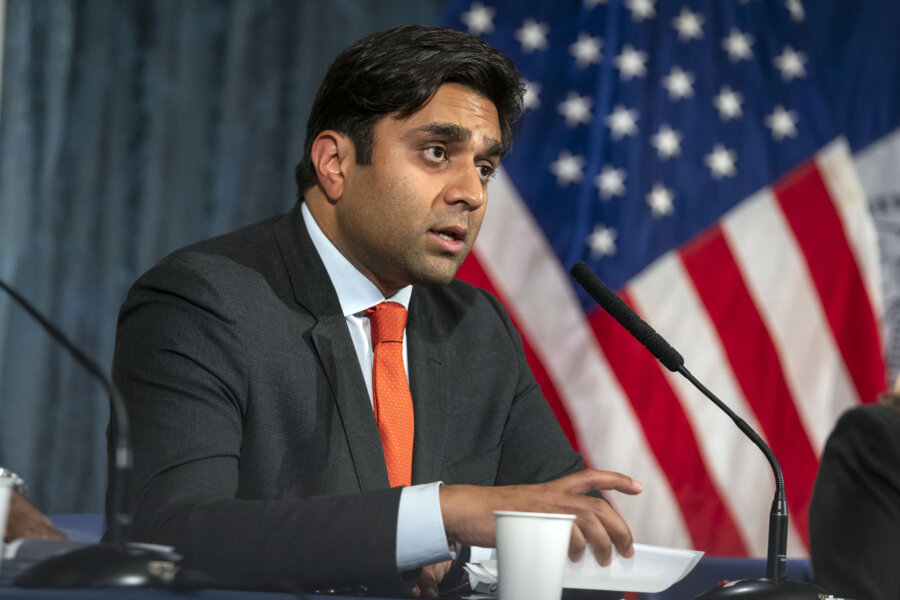 Carrying naloxone, however, is not the only way to prevent overdoses in your community, says Vasan. New Yorkers should also safely store all their medications where they cannot be swiped and should talk to loved ones about the dangers of opioid abuse, says Vasan. The majority of overdoses, about 60% take place at home.
Those who use drugs should never do so alone, says the commissioner. Further, drug users can obtain test strips for fentanyl and xylazine (the sedative also known as tranq) to ensure their drugs are as advertised, and not cut with other substances.
The overdose epidemic has not been distributed across the city equally. Black and Latino New Yorkers had the highest rates of lethal overdoses in 2022 of any demographic, with Black New Yorkers between 55 and 84 facing particularly high death rates.
The South Bronx has the highest rates of overdose deaths of any part of the city, particularly the neighborhoods of Crotona, Tremont, Hunts Point, Mott Haven, and Highbridge. The Bronx's death rate per 100,000 residents is nearly double the rate seen in the second hardest-hit borough, Staten Island.
The dangers of fentanyl, which is about 50 times stronger than heroin, are well known. But they came to the fore this month when a 1-year-old child died, and several others were hospitalized, after spending time in a Bronx daycare where large amounts of fentanyl were being stashed. Police have found fentanyl stored near nap mats that children sleep on and under a trapdoor beneath the floorboards. The daycare owner and her tenant have been arrested and charged with the child's murder.
The new guidance from the Health Department also comes as federal prosecutors weigh shutting down the city's two overdose prevention centers, where people can use drugs under the supervision of staff trained to reverse overdoses. The feds say the centers, the only two operating openly in the nation, are illegal under federal law, though supporters note the centers have reversed 1,000 overdoses since opening in 2021.
Learn more about Naloxone and how to obtain it at www.nyc.gov/site/doh/health/health-topics/naloxone.page.