Two snow leopard cubs are making their debut at the Bronx Zoo.
Often referred to as "the ghost of the mountains," snow leopards are among the world's most elusive big cats and are rarely seen in the wild. The Bronx Zoo currently has 10 snow leopards onsite, with the new cubs residing in the Himalayan Highlands exhibit.
The cubs, one male and one female, were born over the summer to mother, Dariga, and father, Naltar. Naltar is the offspring of Leo who was rescued as an orphaned cub in Pakistan and came to the Bronx Zoo in 2006. The cubs have yet to be named, as zookeepers are working on names based on the cubs' personalities.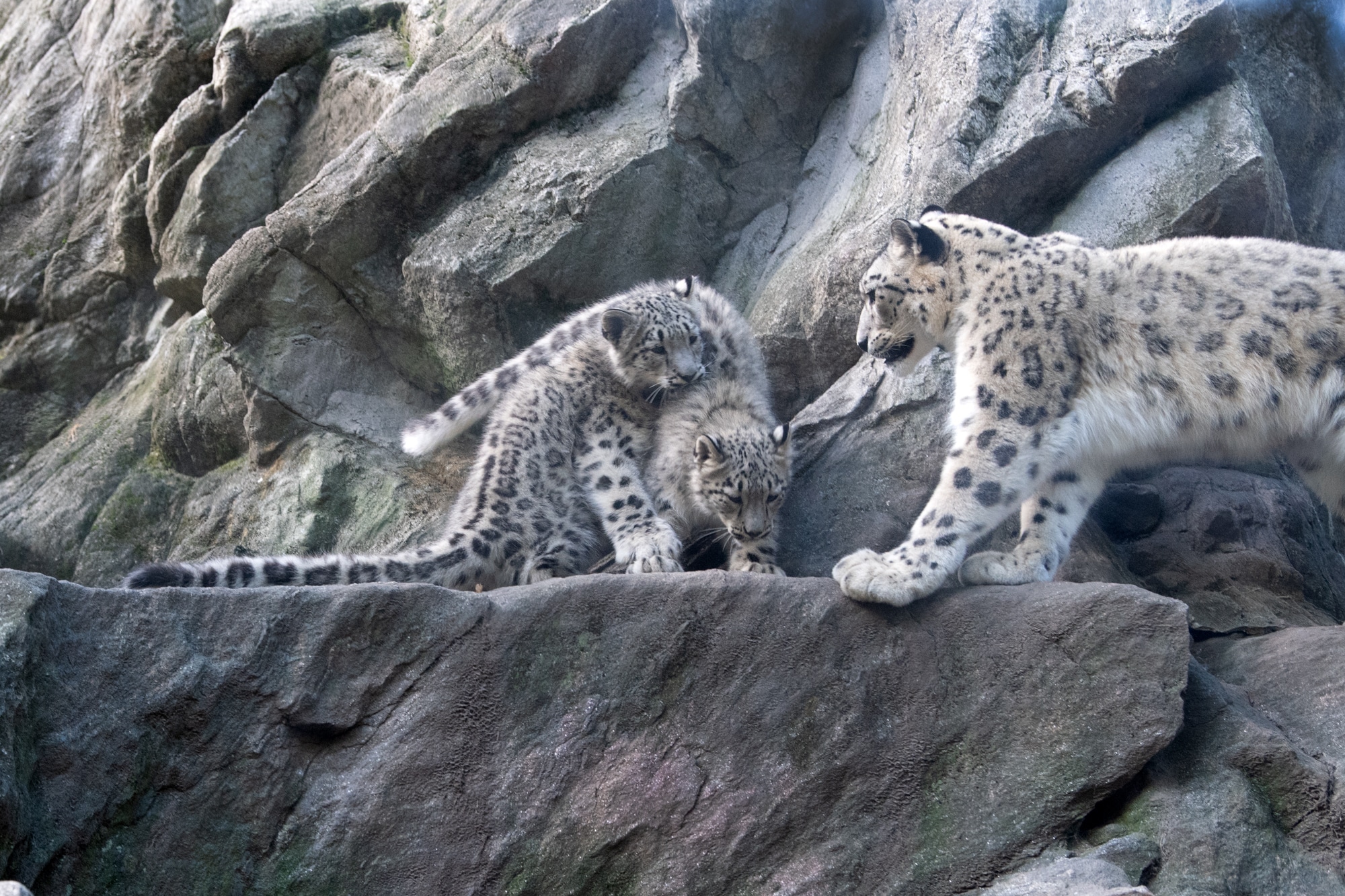 The snow leopard lives in the high elevations in the mountains of central Asia, including Afghanistan, Bhutan, China, India, Kazakhstan, Kyrgyzstan, Mongolia, Nepal, Pakistan, Russia, Tajikistan and Uzbekistan. Their white-gray coat allows them to blend in with the rocky terrain of the mountains, and their large padded feet and thick tails keep with keeping their balance and keeping warm.
The Wildlife Conservation Society (WCS) at the Bronx Zoo has been a world leader in snow leopard care by participating in the Species Survival Plan program, which is a cooperative breeding program designed to enhance the genetic viability of animal populations in zoos accredited by the Association of Zoos and Aquariums. The Bronx Zoo has had 80 total snow leopard births, more than any other zoo in North America.
For more information, visit bronxzoo.com.