All Elite Wrestling (AEW) Grand Slam returned to Flushing on Wednesday night, bringing bone-crunching, star-studded action to the Big Apple and a sense of belonging for fans.
For many of those lining up outside of Arthur Ashe Stadium on Sept. 20, the third annual Grand Slam event in the borough is more than just a wrestling extravaganza and a chance to see some of AEW's biggest names: it also provides a sense of community.
Simon Calderon, a devoted spectator, arrived with a prop wrestling belt slung over his shoulder and a second championship fastened around his waist. A lifelong fan of wrestling, he told amNewYork Metro that the storytelling and athleticism is more than just a show for him. He said wrestling provides escapism from the hardships of life and a fandom to join, even going as far as to aid with his depression.
"It was kind of like an escape from a really bad childhood and now at 33 and going through a divorce and my grandma passed away, I found myself really directionless, but one of the prevalent things is always watching wrestling to kind of cope with my emotions," Calderon shared. "Legitimately looking through the emotional state from being suicidal and actually suffering very bad depression, which I still do but l have it much more in check, professional wrestling saved my life."
For Calderon, AEW differs from World Wrestling Entertainment (WWE) by harkening back to shows of the 1990s and providing the fanbase with a viable alternative to WWE's mainstream approach while also giving people a product to bond over.
"I feel like AEW came in right before the pandemic, so people were trapped at home. The WWE experience was a little stale, a little hokey. Here [AEW] it is like pure athleticism, they kind of just let these guys showcase themselves," Calderon said. 
While fellow fan Matt Cascone says he enjoys both WWE and AEW, he also said he feels that same sense of community and declared that he wanted to attend as soon as the tickets were announced.
"I was here the last two Grand Slams shows and they were really good. So the card tonight seems exceptionally put together as well. So, I'm sure it's gonna be a great show and a lot of people are really excited," Cascone said.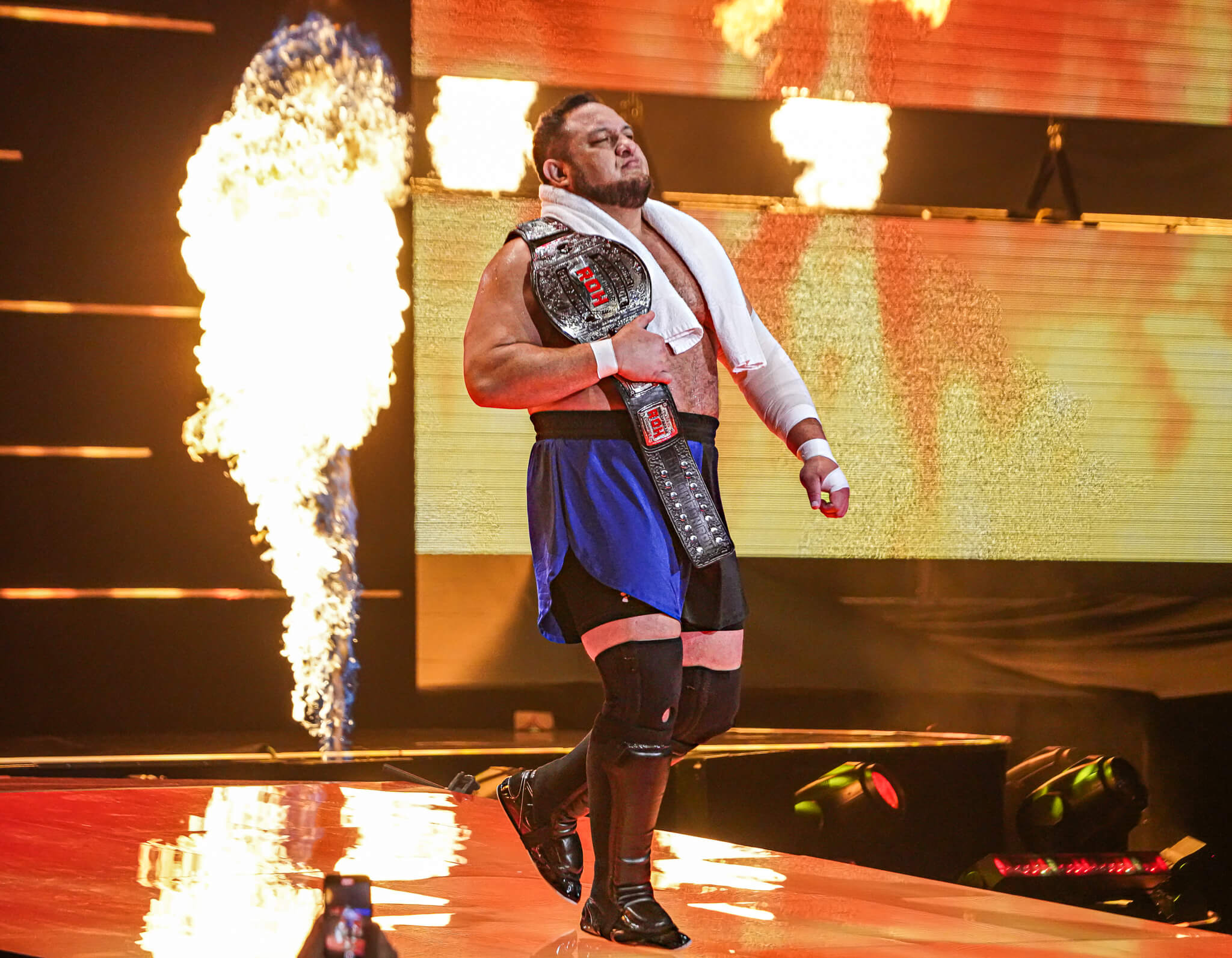 Cascone added that he was most excited to see 1990s star Billy Gun, who he says is impressive given that he is still putting on performances at age 60.
The matches at Grand Slam featured the likes of Eddie Kingston overcoming Claudio Castagnoli to become the new Ring of Honor champion, Chris Jericho battling Sammy Guevara in a high-flying bout, Toni Storm facing former friend Saraya, and an epic clash for the world championship between MJF and Samoa Joe.