Mayor Eric Adams and Gov. Kathy Hochul on Friday released new details about the planned SPARC Kips Bay Project — a massive campus designed to lure investment from the life science, healthcare, and academic industries. 
As the first-of-its-kind job and education hub for the health sector, the Science Park and Research Campus (SPARC) Kips Bay project will cost the city $1.6 billion, with another $2 billion in private investment, and is expected to generate $42 billion in economic impact over the next 30 years, according to the mayor. 
"This campus will be a bridge to the next generation, preparing New York City students of today for the jobs of tomorrow in a rapidly growing sector with higher education opportunities through our academic partners at CUNY and internships at every level," Hizzoner said in a statement.
The project will begin going through the city's Uniform Land Use and Review Procedure (ULURP), in 2024, with the goal of breaking ground in late 2025 and being completed in 2031. 
As currently designed, the project is expected to create around 15,000 jobs — including employing 12,000 construction workers and generating 3,100 permanent jobs in the life sciences sector.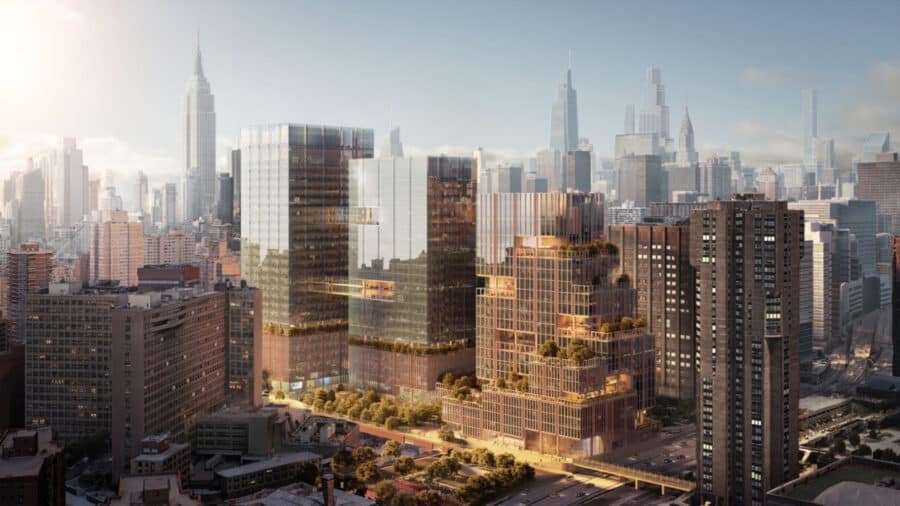 SPARC Kips Bay, which will heavily involve the CUNY system, will be built atop Hunter College's Brookdale Campus at 1st Avenue and E. 25th Street, will house 2 million square feet of space for schooling, public health, and life sciences research. 
On the academic side, the campus will include classrooms and labs for three CUNY schools: Hunter College School of Nursing, CUNY Graduate School of Health & Health Policy, and Borough of Manhattan Community College (BMCC). It will also house a new public health-and-science-focused high school, according to Adams. 
"The thoughtful and comprehensive SPARC Kips Bay Master Plan is an exciting step forward as we work to bring together three CUNY schools and programs into a single campus to advance research, education and practice in the life sciences, health care and public health sectors and expand the college-to-career pipeline for thousands of CUNY students," said CUNY Chancellor Félix V. Matos Rodríguez.
To improve the city's healthcare system, the campus will include an ambulatory care services and a training simulation center for NYC Health + Hospitals, a new forensic pathology center, and a new medical examiner facility. 
In addition to academic and healthcare uses, the campus will feature life sciences research labs for companies of all sizes, along with recreational and retail space open to the public, according to the recently released SPARC Kips Bay Master Plan.
"The SPARC Kips Bay Master Plan is New York's road map to establishing a hub for innovation, job growth, and education in the life sciences right in the heart of Manhattan," said Gov. Hochul. "With a projected 15,000 jobs and $42 billion in economic impact over the next 30 years, SPARC Kips Bay will help to build on statewide efforts like New York's transformative Life Science Initiative to grow 21st-century businesses and jobs and ensure that the future of medicine starts in New York."
To ensure the project is beneficial to the local community, the mayor announced the creation of the "SPARC Kips Bay Community Task Force," co-chaired by local Council Member Keith Powers and Manhattan's Community Board 6 — giving local stakeholders significant voice in the design and construction of the project. 
The mayor also announced the "SPARC Kips Bay Education, Training, and Workforce Development Task Force" that will work to establish a curriculum for the CUNY facilities at the campus, along with working to establish job and internship opportunities with the campus' private partners. 
"SPARC Kips Bay will not only generate enormous economic impact, create tens of thousands of jobs, update outdated city agency buildings, and create an industry pipeline for New Yorkers, but it will bring dramatic improvements to the public realm in Kips Bay," said New York City Economic Development Corporation's chief Andrew Kimball.