A new cannabis dispensary is set to open in Greenwich Village Tuesday and the owners behind the operation held an emotional celebration Monday where they recognized their life journey: from criminal conviction to business entrepreneur.
Roland Conner, an African American who is opening Smacked LLC with his wife at 144 Bleecker St., was joined by elected officials at the dispensary this morning, where he recognized that the opening was far from easy–since he had past cannabis convictions like so many men of color before him.
His wife, Patricia Connor, was overcome with emotion, which led to Roland wiping away tears from her eyes.
"I got emotional because I know our private conversations. I know what he's been through throughout his life and to see him… it was just emotional," she told amNewYork Metro after the speeches had wrapped up. "It's amazing. I mean, I'm still in shock. Honestly, I am still in shock. But it's amazing—I'm just so happy."
The opening, which will be the second legal dispensary in New York, is seen by many as a victory for not only the marijuana industry but also for minorities—since Black and Brown individuals have been disproportionately convicted of drug convictions when compared to whites over the decades.
The attendees at the event praised Conner, who is the first Black individual with a drug conviction in the city to be a legal vendor.
Conner said that the new venture was a step forward for racial equity as well as for the future of his family.  He said that he wanted his son to live a life without running afoul of marijuana laws.
"We went down that path. I didn't want my son following in my footsteps. I didn't want him to go out there, and to do a lot of time. And so, he went, he agreed, and he stopped doing what he was doing. And we figured it out, step by step; we made it happen," Conner said.
The new cannabis laws have helped Conner get into the business. State legislation has given priority to those previously convicted of marijuana possession when applying to operate their own storefront. The law aims to make up for past racial injustices in the application of drug laws.
Conner, however, will still have to compete with underground operators who sell without a license. Many smoke shops across the five boroughs are said to be selling marijuana without the proper paperwork.
"The legacy market is the legacy market, right. I am not here to stomp those things out," Conner said. "I don't want them to go to jail either, I want them to realize there is a pathway to them doing this properly."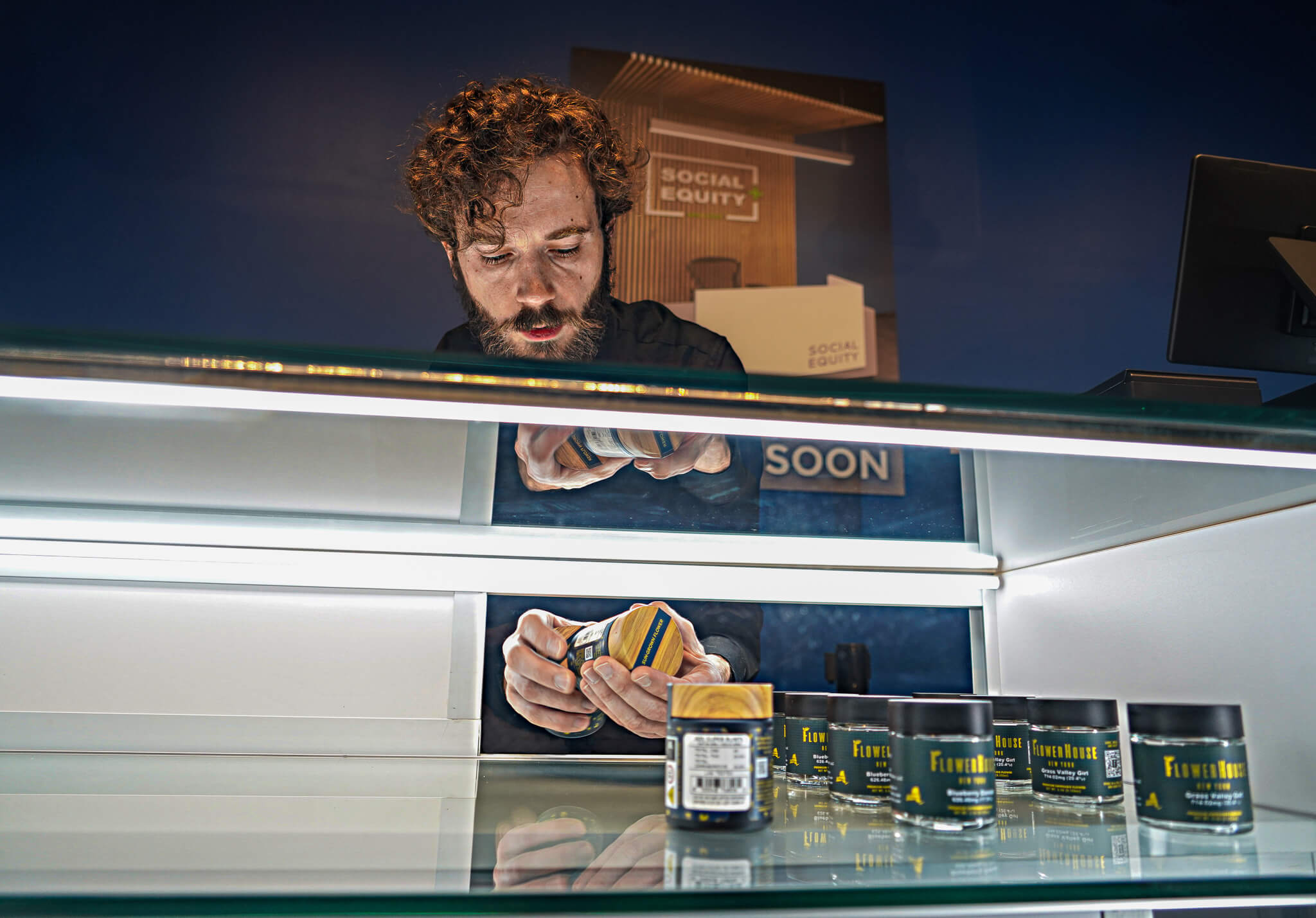 Councilmember Christopher Marte, who was at the ceremony, also strove to point out the harsh realities that low-income, people of color faced for possessing marijuana. Marte sees Smacked LLC as a step in the right direction for Black and Brown entrepreneurs.
"For decades, throughout New York City kids like me were scared, scared of their own communities, scared of their own loved ones, because we didn't want to go down that path. And I'm so honored to have the first social equity establishment in my district. Because it shows there is a way," Marte said.
Smacked LLC opens to the public at 10 a.m. on Jan. 24.