BY LINCOLN ANDERSON | A vocal core of residents around Soho's Petrosino Square are protesting the siting of a new Citi Bike docking station on the triangular island's northern end, saying it has "usurped" a spot traditionally used for public art displays.
Indeed, the spot, formerly known as Kenmare Square, has been home to public art since 1984, when a Lower Manhattan Cultural Council-sponsored installation, Lisa Hoke's "Molecular Motion," first graced it.
Other notable works included Stephen Whisler's monolithic "Tongue of Fire," in 1985; Rudolph Serra's unnamed white, ball-like piece perched between the square's entrance piers in 1988; "Let Them Die in the Streets," a series of signs about the AIDS crisis and homelessness ringing the square's fence by the ACT UP artists collective Gran Fury, in 1990; and Minsuk Cho's 2007 "Ring Dome," constructed of white hula hoops.
In 1987, the park within the square was renamed for New York police Lieutenant Joseph Petrosino (1860-1909), who was a pioneer in the fight against the mafia.
Other works in the triangle, at Spring and Lafayette Sts., have included pieces sponsored by Storefront for Art and Architecture, such as Nancy Hwang's "S: An Urban Oasis," in 2002, in which people could get their hair cut underneath potted palm trees; and Kim Holleman's "A Park in a Trailer in a Park," 2006, featuring a trailer with a park constructed inside it.
From 2008 to 2011 Petrosino Square was closed for renovation. After it reopened, public art exhibits continued in the open space at its northern corner, including Carole Feuerman's "Survival of Serena," from May to September 2012; and Jessica Feldman's "The Glass Sea," from October to November 2012.
The latest public artwork, installed last month by the Parks Department and running through September, is Tracey Emin's "Roman Standard." But this last piece, critics say, is not in the art-installation space taken over by Citi Bike, but rather in a green, planted area inside the fenced-in park.
"Greenery had to be taken up to accommodate the large steel plate to which this artwork is anchored, which demonstrates in itself why we need the installation space," said Georgette Fleischer, founder of Friends of Petrosino Square.
Images of the public artworks were provided to The Villager by Fleischer, fellow Soho activist Pete Davies and, in some cases, by the artists themselves. Davies noted that the L.M.C.C. Web site states that 30 years' worth of archives held in the organization's offices at the World Trade Center were destroyed on 9/11.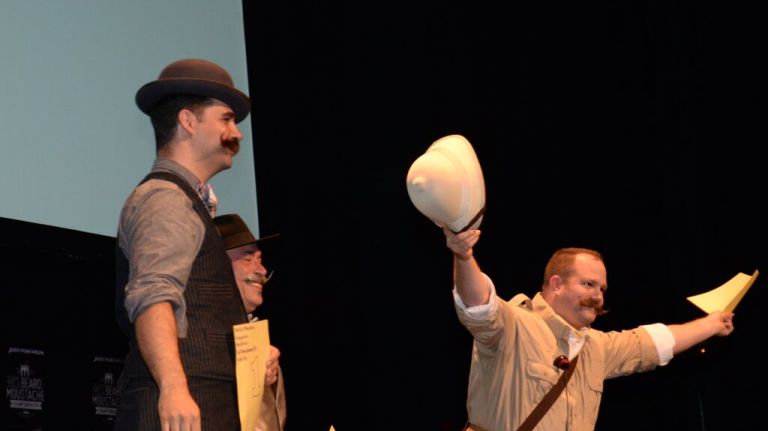 "So, much of their record may have been lost," he said. The Villager also reached out the city's Parks Department to see if it had images of the 30-plus years of art displays in Petrosino Square, but Parks never responded.
However, Fleischer forwarded to The Villager e-mails from Parks officials showing that they clearly understood the historic role of public art in the square.
After Fleischer reached out via e-mail to Christopher Crowley, a designer with Parks, to convey the community's concerns, Crowley, in turn, e-mailed Steve Simon, Parks chief of staff, on April 5, saying, "Hi Steve, Georgette is right. There was a lot of effort during the design phase to preserve the front triangle of Petrosino for art display. This is why there is a lack of green in this area."
Less than an hour later, Simon e-mailed Colleen Chattergoon, community liaison for Margaret Forgione, Manhattan borough commissioner of the Department of Transportation, regarding the community opposition to a bike-share rack at Petrosino Square:
"Colleen: Please let D.O.T. Borough Commissioner Forgione and the Director of Bike-Share know that Manhattan Parks Commissioner Bill Castro agrees that this is not an appropriate location for a bike station."