A trucker made a mess of traffic at the Hugh Carey (nee Brooklyn-Battery) Tunnel Thursday after getting his 18-wheeler wedged in the tight tube.
The rig's driver got a summons for failing to heed the low clearance signs and warnings from MTA Police officers before proceeding into the Brooklyn-bound side of the tube from Lower Manhattan.
The MTA reported that the tractor-trailer became stuck about a mile into the 1.7-mile tube at 10:15 a.m. on Sept. 28. The tunnel has a height restriction of 12 feet, one inch.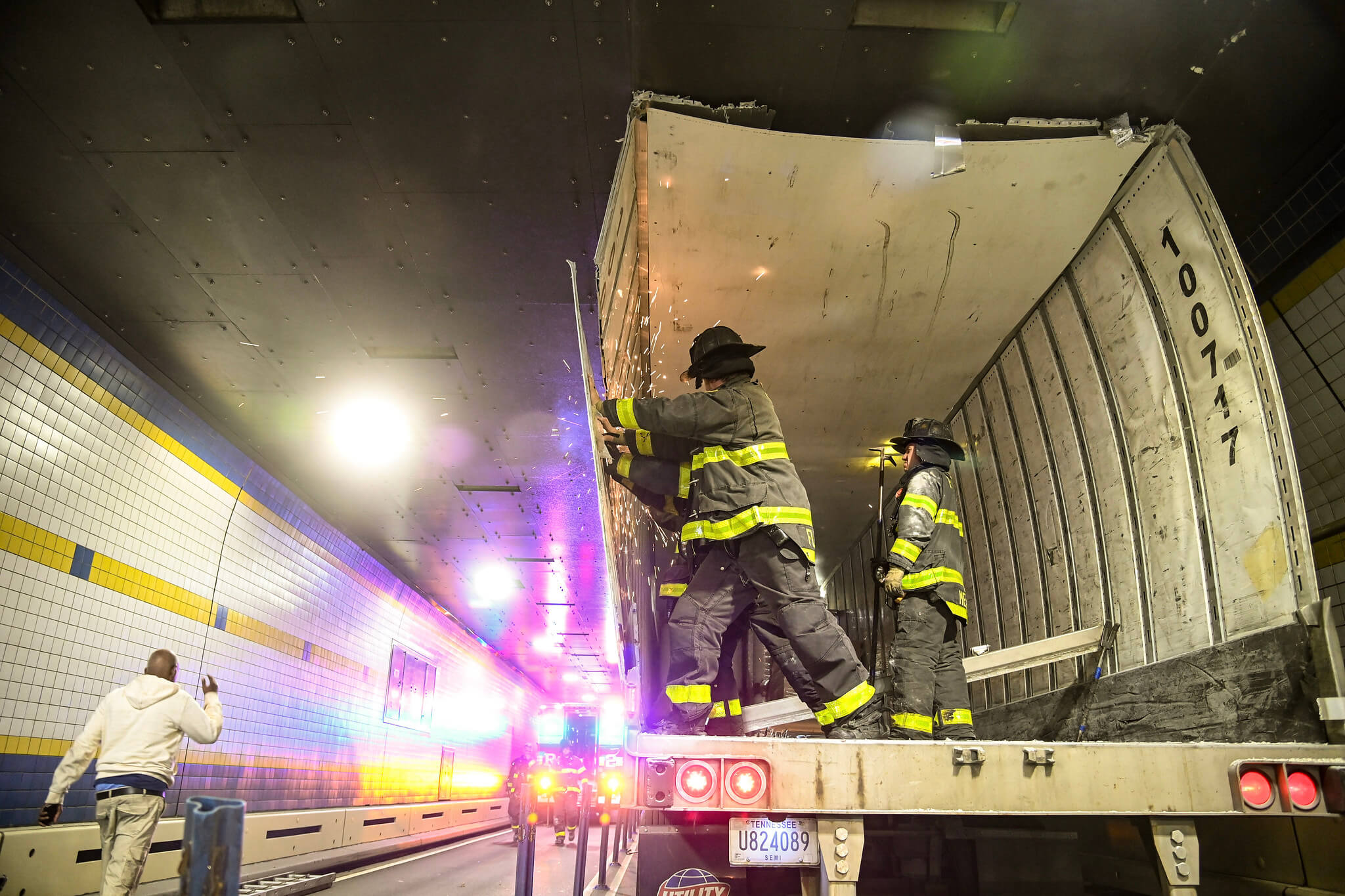 The wedged rig forced the tube's closure, which was indicted with with large red X over the entrance. With tunnel traffic forced to share one lane of the other tube, both Manhattan-bound and Brooklyn-bound sides experienced heavy traffic during the midday hours.
FDNY and MTA personnel worked to get the truck dislodged from the tunnel, using heavy-duty cutting equipment to remove parts of the truck to allow it to be towed out. The truck was completely removed from the tunnel just after 12 p.m.
"This driver blatantly ignored numerous highway warning signs and a Bridge and Tunnel Officer who tried to stop it from entering the tunnel," said MTA Bridges and Tunnels President Catherine Sheridan. "Those reckless actions caused delays to the end of the morning commute, inconveniencing hundreds of other drivers. I commend our MTA Bridges and Tunnels employees, and the FDNY and authorized tow partners for reacting quickly to safely remove the vehicle."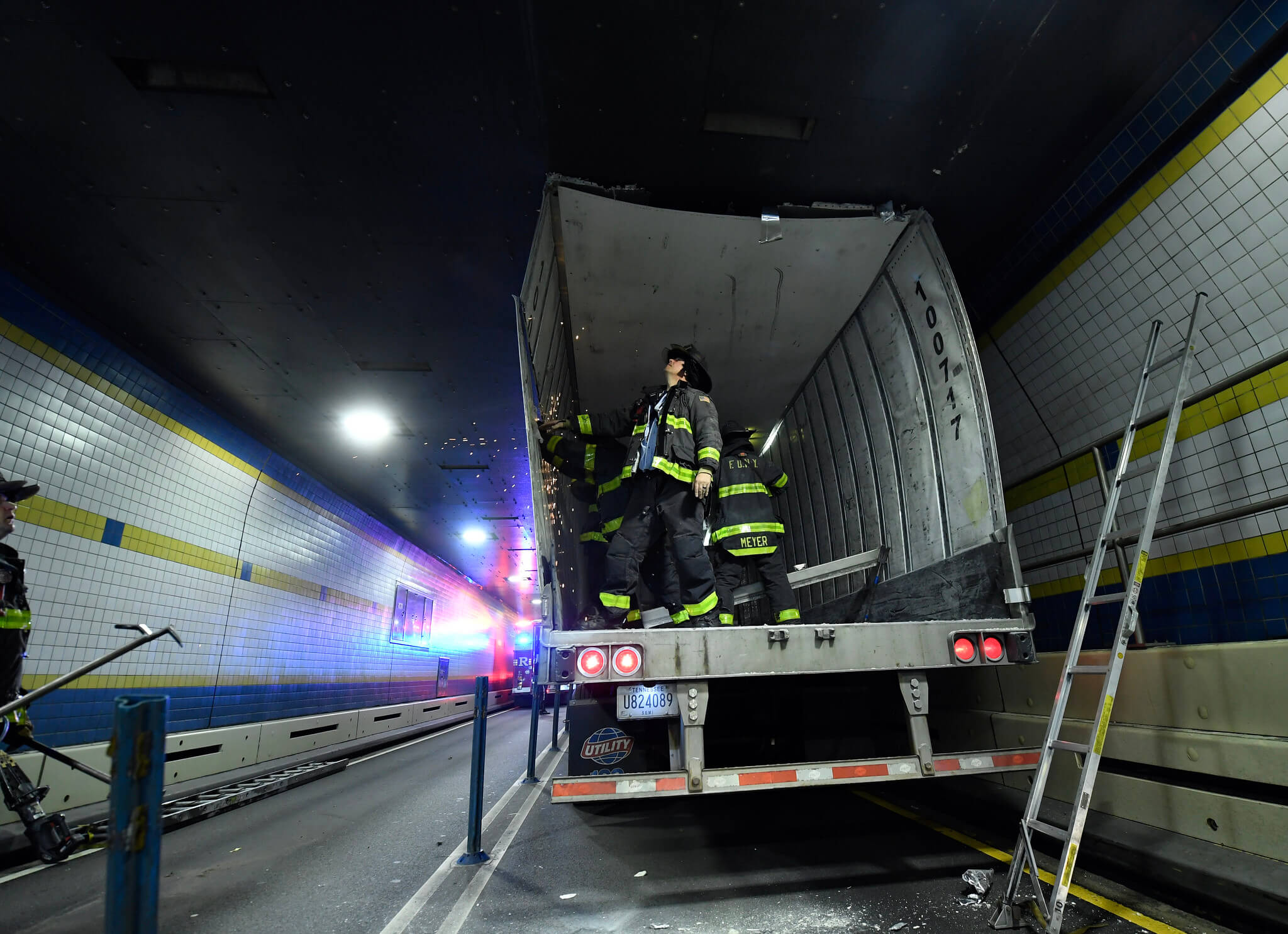 The driver was hit with multiple summonses as a result, including traveling in an HOV lane, disobeying posted over-height warning signs, damage to property, failure to obey an officer, driving an unregistered vehicle, and operating with a flat tire.
MTA engineers conducted safety inspections on the ceiling of the tunnel from the midpoint to the Brooklyn end to ensure the tunnel was structurally sound for afternoon rush-hour traffic, officially reopening the tunnel at 3:10 p.m.