Federal authorities arrested a 22-year-old convicted gang member Tuesday in connection with a pair of shootings in Brooklyn and Queens last month. 
Prosecutors with the Eastern District of New York charged Abel Mora, a member of the violent Trinitarios gang, with being in possession of ammunition—as a felon, stemming from his alleged involvement in both shootings on Aug. 13. 
"Gang members like Mora continue to plague our city with his blatant disregard for the safety of our community and his reckless indifference to human life," said FBI Assistant Director-in-Charge James Smith.
Unrelated to the pair of alleged shootings, Mora had been previously convicted of assault for a 2020 shooting in Queens, and stands accused of a robbery by the Kings County District Attorney for an alleged carjacking last June. 
According to the investigation into the Aug. 13 shootings, Mora was inside a vehicle near New Haven Avenue and Beach 13th Street in the Far Rockaway section of Queens, when an argument broke out between the passengers of the car and pedestrian associates at around 1 p.m.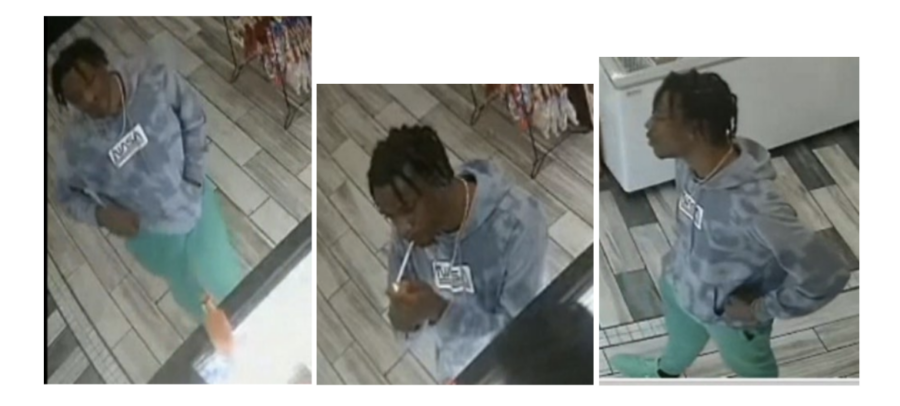 The dueling groups then began firing guns at one another, with surveillance video showing neighbors scrambling for cover from the hailstorm of bullets, according to prosecutors. 
Just hours later, Mora allegedly shot a man outside of a busy convenience store filled with customers at  3441 Fulton St. in East New York, Brooklyn at around 9:18 p.m.
The victim, who survived the attack, said Mora stole his backpack during the incident. Surveillance video shows the suspect fleeing towards Etna Street, before being picked up by a scooter-riding associate, according to the EDNY. 
On Tuesday morning, federal authorities arrested Mora and recovered a loaded 9mm firearm with a 17-round magazine that matched the gun used in both shootings. 
Authorities accuse Mora of participating in both shootings, but arrested him only on charges of being a convicted felon in possession of ammunition. 
He was arraigned on Tuesday before U.S. Magistrate Judge Robert M. Levy in Downtown Brooklyn. 
"As alleged, this defendant was a one-man crime wave, who engaged in a broad daylight gunfight in Queens, then robbed and shot someone in Brooklyn later that same day," stated U.S. Attorney Breon Peace. "This Office will continue working tirelessly to dismantle gangs and reduce gun violence by prosecuting violent offenders who put the safety of communities in our district at extreme risk."