With the big Giants-Colts game taking center stage in prime time, players should take a look at the Caesars NY promo code offer that locks down $1,250 in first bet on Caesars.
All you have to do is click this link and use Caesars NY promo code AMNYPICS to snag this offer. Going forward, after you complete the formalities, your first bet will be fully insured up to $1,250.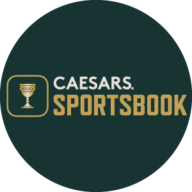 Caesars Sportsbook
Get 1000 REWARD CREDITS + 1000 TIER CREDITS
GET THE APP
The Giants have exceeded expectations all year long, and they secure a playoff spot if they beat the Colts today. Nick Foles looked rough last Monday playing behind a struggling offensive line, so the Giants have cause for optimism. Of course, anything can happen in the NFL, and this season has been full of upsets. Regardless of the way you are leaning, with this promotion, you will get a second chance if you lose your bet.
Click here and enter Caesars NY promo code AMNYPICS to secure a $1,250 insured bet.
Caesars NY promo code offer terms
Above all, this is a special introductory offer for first-time users only. In addition, you can bet any amount up to $1,250, so smaller bets are fine. We know a lot of our readers are focused on the Giants game, so we have been highlighting that matchup. However, you are not required to bet on that game. You can place your insured wager on any sporting event on the board, so you have a lot of options.
Moreover, you can bet in any market before the game starts. At the end of the day, but this is just like any other wager on one level. You want to win, rake in your winnings, and turn the page with a bolstered bankroll. However, if you come up short, the offer gives you a second shot with a betting credit refund. That wager can be placed on any sport as well, and all the markets are available.
Full Caesar package
This promotion is called the "Full Caesar" deal because it comes with another component. You get 1,000 Caesars Reward Credits and 1,000 Caesars Tier Credits. The Tiers are levels that you reach as you continue to make bets. There are benefits that go along with each level. You can redeem the Caesars Reward Credits for shopping sprees, concert tickets, free rooms, and other perks.
Activate the Caesars NY promo code
First, click this link or any of the others we are providing today, and you will arrive on the appropriate landing page.
Secondly, provide your name, date of birth, and other identifying information to establish your account. To complete the process, your location will be verified to satisfy gaming regulators.
Thirdly, take a moment to download the mobile app so you can bet while you are in any state with legal sports betting.
Then, use PayPal, online banking, a credit or debit card, or one of the other available methods to make a deposit.
After that, it is time to make your move. Bet up to $,1250 on any sport, and you will get a bonus bet refund if you lose.
Click here and apply Caesars NY promo code AMNYPICS to lock in the Full Caesar package.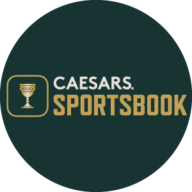 Caesars Sportsbook
Get 1000 REWARD CREDITS + 1000 TIER CREDITS
GET THE APP