With the latest Caesars promo code offer, key in on a range of action this week from NFL Week 11 to NBA, NHL and more with a $1,250 first bet insurance.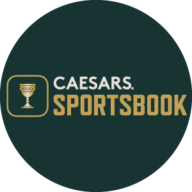 Caesars Sportsbook
Get 1000 REWARD CREDITS + 1000 TIER CREDITS
GET THE APP
The "Full Caesar" combines a risk-free $1,250 initial wager with 1,000 Reward Credits and 1,000 Tier Credits for the registrant. Input Caesars promo code AMNYFULL to unlock this bonus while creating your new Caesars Sportsbook account.
A no-risk first bet of this magnitude can certainly go a long way for a new user. It can end up resulting in a massive payday for the player, all while avoiding risking their own money. The player also has the freedom and control to select their wager from any sport. With so much on the docket these days, this fully-insured bet lands during some truly prime real estate.
Use Caesars promo code AMNYFULL here to enjoy the "Full Caesar" new user bonus, including its $1,250 zero-risk first wager.
Caesars Promo Code Unlocks "Full Caesar" Bonus with Massive No-Risk Bet
Loads of sports bettors have sought out the "Full Caesar" registration bonus due to its combination of generous perks. This new user welcome package parlays three unique bonuses into one, each enhancing the registrant's start-up experience. You, too, can enjoy this one-of-a-kind offer by inputting Caesars promo code AMNYFULL through any of this page's links.
The backbone of the "Full Caesar" is, of course, the aforementioned fully-insured first wager. That $1,250 protected pick lets you make any wager in any sport without jeopardizing your own money. If you win, Caesars Sportsbook pays you out your earnings in cash form, allowing you to reinvest or withdraw those funds as you wish. Conversely, if your selection loses, Caesars refunds your loss with up to $1,250 in bonus money. Thus, you end up with a second shot to land a winner without having conceded a dime from your own bankroll.
The other two parts of this bonus are initial account boosts of 1,000 Reward Credits and 1,000 Tier Credits. The Reward Credits accrue the more you play. Moreover, you can redeem them for entertainment-related bonuses like hotel rooms and dining vouchers. The Tier Credits center around your player status as a Caesars member. As your Tier Credits grow, you move from Gold Status to Platinum Status and beyond. Each tier has its own set of user perks. Additionally, the free dose you receive with this bonus takes you 20% of the way to Platinum Status.
Get the Caesars Promo Code Offer
Caesars Sportsbook went above and beyond with the "Full Caesar" by ensuring anyone interested could secure it quickly and easily. Caesars melted down the sign-up and bonus acquisition procedures to their smallest workable parts. Consequently, new users can claim the "Full Caesar" and create their first-time account in just minutes. To do so, follow the four simple steps below:
Firstly, click here and input Caesars promo code AMNYFULL when prompted.
After that, create your new account by entering all required personal information. To clarify, this is where you will supply your full name, home address, birthdate, etc.
Thirdly, deposit $10 or more into your new account to qualify for the "Full Caesar" promotion.
Finally, place your first bet in any sport with any wager type. The wager must be $10+, but Caesars will reimburse a loss with up to $1,250 in bonus money.
Caesars currently offers this bonus in AZ, CO, IA, IL, IN, LA, MI, NJ, NY, TN, VA, WV, and WY.
Caesars Sportsbook Members Enjoy Additional Bonuses Today
At this point, this page has helped you apply Caesars promo code AMNYFULL to earn the "Full Caesar" registration bonus. However, what you may not have a thorough understanding of yet is what happens to you after using your bonus. After all, you can't see what it's like to be a Caesars patron until you are one. Therefore, we thought it helpful to inform you that the bonuses don't ever stop at Caesars.
In the Caesars app, members can find all available promotions under the Promos tab. To clarify, Caesars offers a mix of risk-free wagers, parlay insurances, profit boosts, deposit matches, and more. Here are some of the promos waiting for anyone who signs up for the "Full Caesar" today through this page:
World Cup Group Stage Insurance.
33% NBA Parlay Boost.
NFL Gridiron Giveaway.
Daily Slots Return Rewards.
$10 Table Games Deposit Bonus.
Enter Caesars promo code AMNYFULL here to enjoy the "Full Caesar" new user bonus, including its $1,250 zero-risk first wager.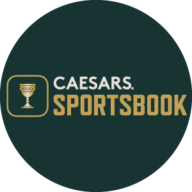 Caesars Sportsbook
Get 1000 REWARD CREDITS + 1000 TIER CREDITS
GET THE APP