October is LGBTQ+ History Month, and amNewYork Metro sat down for an interview with Stonewall Inn owners Stacy Lentz and Kurt Kelly, who bought the historic LGBTQ+ venue in 2006 with business partners Bill Morgan and Tony DeCicco.

Over fifty years ago, when queer folks couldn't come out because homosexuality was a criminal offense in the Land of the Free, the bar in Greenwich Village on Christopher Street provided a safe haven for LGBTQ+ people. 

Establishments like the Stonewall Inn -owned by the Mafia, which didn't care what went on at their property as long as they made a profit- were regularly raided by law enforcement. 

On June 28, 1969, the NYPD once again raided the bar. However, this time, officers were met with resistance, the beginning of the Stonewall Uprising. The rebellion lasted six days, and the events marked the birth of the modern gay rights movement, catalyzing the fight for LGBTQ+ equality. 
The Stonewall Inn is listed on the National Register of Historic Places as a National Historic Landmark, and designated a New York City Landmark, a New York State Historic Site, and is the defining component of the Stonewall National Monument.

Kelly described the Stonewall Inn as a place to mourn and celebrate, with thousands filling the streets outside the bar to console each other after tragedies like the Pulse Nightclub shooting when a gunman killed 49 patrons of the gay club in 2016 or cheer on marriage equality in 2015.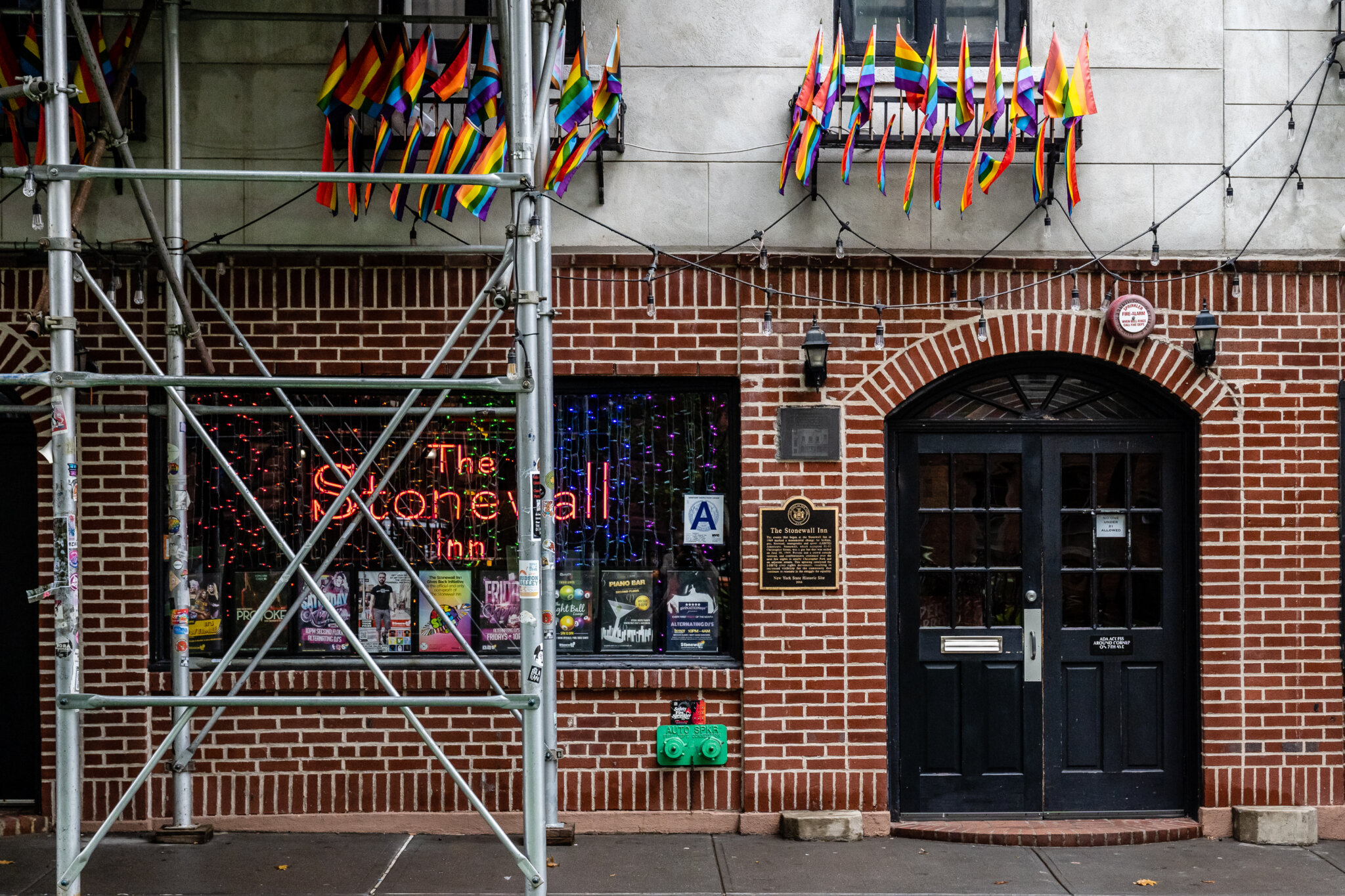 Kelly recalled a cop looking over to him and congratulating Kelly on the milestone moment. 

"He says, 'Anything you need, you let us know,'" Kelly said. "So I walked back in, I'm like, 'Wow, 50 years ago, they were throwing us in jail. And now they're protecting us.' An amazing moment." 

Lentz and Kelly say it's essential to continue the history and legacy of the Stonewall Inn, particularly for young people, and to keep up the crusade for equality at a time when LGBTQ+ rights are under attack abroad and in the U.S. Currently, there are 600 bills on the state level targeting trans and non-binary people, adoptions by queer people, and even gay marriage. 
"So we've got the birthplace in the modern day gay rights movement to really fight back, and that's what we've tried to do with the bar and through our nonprofit, is use it as that vehicle," Lentz said.

After hosting countless charity events and fundraisers for other organizations, the duo founded the nonprofit Stonewall Inn Gives Back Initiative (SIGBI) in 2017. 

While many organizations use the Stonewall Inn name as a promotional tool, Kelly, SIGBI's co-founder and advisor, emphasized that SIGBI was the only official nonprofit organization tied to the Stonewall Inn.   

"There's a lot of organizations out there that are using the Stonewall name, but they're not Stonewall," Kelly said.
"We're here making a difference. And we took our name and use our name because our name is somewhat of a platform, and we went with that platform," Lentz, SIGBI's CEO, said. 

Since its inception, SIGBI has funded grassroots LGBTQ+ organizations like IraQueer, Iraq's first national LGBT+ organization, and the Borderland Rainbow Center in El Paso, Texas, to name a few. A $10,000 donation to Arcigay, the leading Italian LGBTI not-for-profit organization in Italy, helped build a youth center in Naples.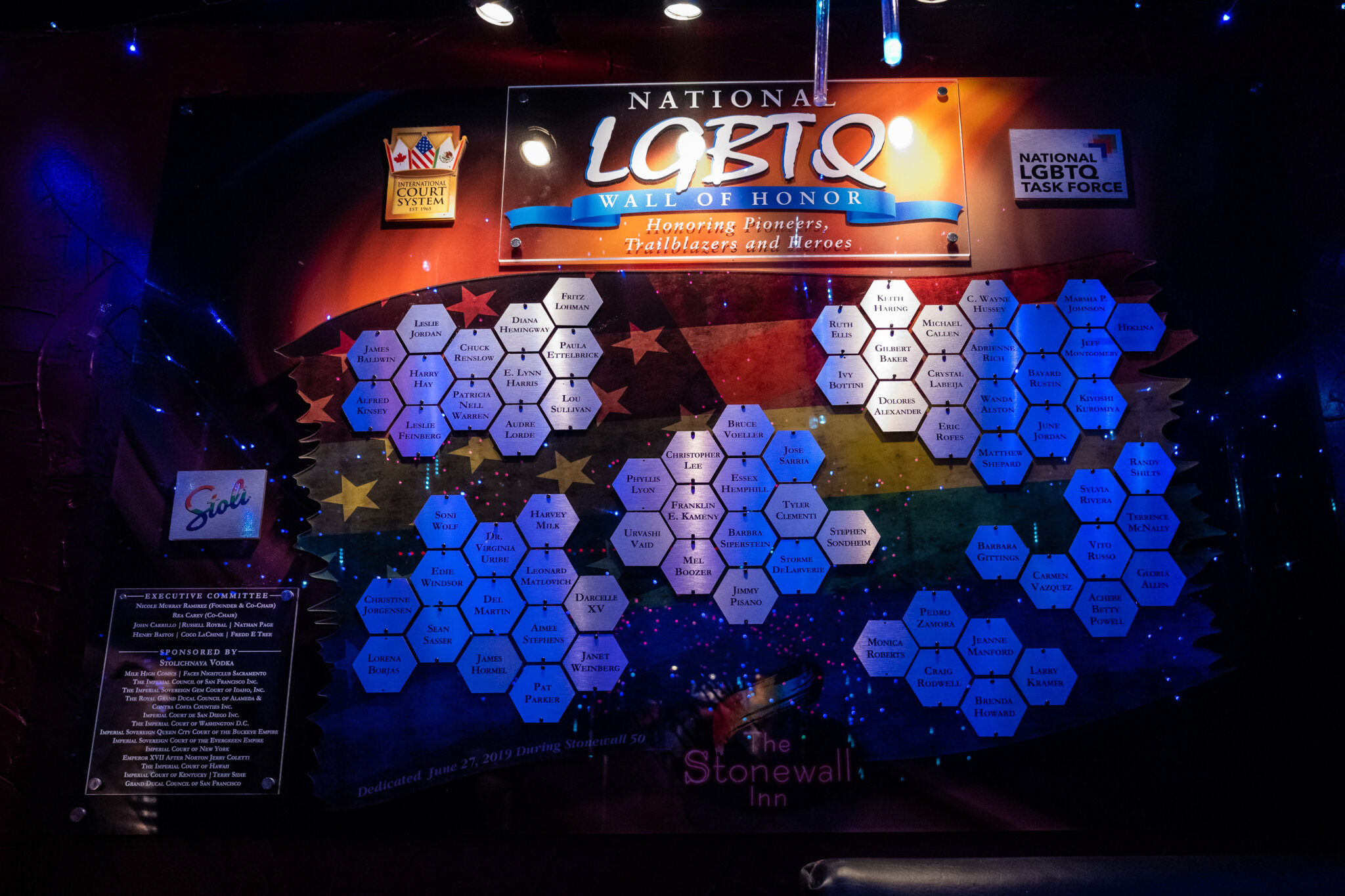 "We wanted to focus on the places, faces, and spaces that need it the most because there are amazing nonprofits that do incredible LGBTQ work all over the globe," Lentz said. "But we wanted to use the Stonewall Inn as that vehicle to keep that fight that started right here on Christopher Street alive and kicking."
On Dec. 4, Stonewall Inn hosts its inaugural "The Stonewall Inn Brick Awards Gala," honoring LGBTQ+ leaders from around the globe. 

One of the honorees is Ugandan LGBTQ activist Frank Mugisha, who continues the fight for gay rights in his country under the most dangerous circumstances. 

In May 2023, Uganda's President Yoweri Museveni signed a draconian bill criminalizing same-sex conduct. Queer Ugandans face life in prison and even the death penalty if convicted of homosexuality. 

"It's insane that it's 2023, and this is kind of happening," Lentz said. "So we really have to continue to keep that fight alive."

SIGBI also launched the Safe Spaces Certification program, identifying LGBTQ+ safe spaces in entertainment, hospitality, retail, and public venues. 

Businesses have to meet ten criteria like completing two 15-minute module training sessions, having gender-neutral bathrooms, donating money to Queer causes, and supporting the LGBTQ+ community year around. 

"A big one that we're seeing here in the U.S., a lot of corporations [say], 'We are all for equality.' They throw up the flag in June, and then in July, they're donating to an anti-LGBTQ politician who's writing a [anti-gay] bill in Texas or Tennessee," Lentz said. 
So far, Safe Spaces Certification partners include the New York City Marathon, the U.S. Open, Jaeger Meister, Moxy Hotels, and Brooklyn Brewery. 
In collaboration with Brooklyn Brewery, SIGBI launched The Stonewall Inn IPA in 2018, available in 38 states and 14 countries to raise funds for the organization. 

Kelly said Brooklyn Beer was the best match.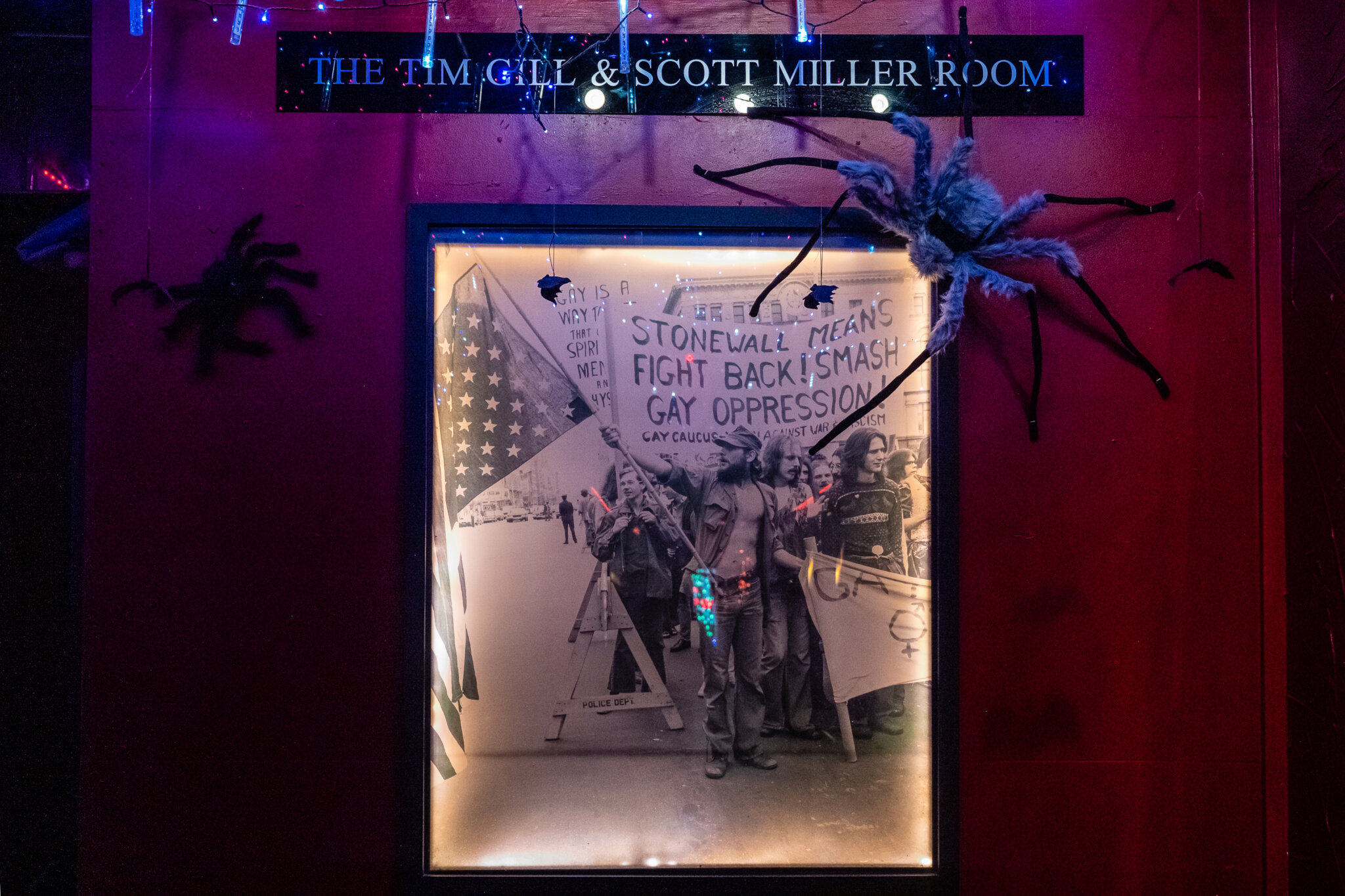 "That was one of my passions. Once we bought the Stonewall, I always wanted to get a Stonewall beer," Kelly said. "And when we started our nonprofit, I thought, 'Well, this would be a good way to launch a Stonewall Inn beer.'" 

The beer is now available in 38 states and 14 countries. Kelly and Lentz are visiting Italy in October to present a $10,000 donation from the proceeds to the Cassero LGBTQ+ Center in Bologna, Italy.
"Because through our partnership, we really try to give money back to local organizations in that country or local grassroots organizations in that specific area," Lentz explained.

With the rise in anti-LGBTQ+ hate crimes -according to the FBI's annual crime report released in October, anti-LGBTQ+ hate crimes jumped more than 19% in 2022 compared to 2021 -Kelly and Lentz aren't strangers to hate mail and death threats. 

While both take most of the "correspondence" in stride, one case was so alarming that the FBI got involved. The perpetrator, who also threatened others in the LGBTQ+ community, was sentenced to a three-year sentence but applied for parole for health and age reasons.

"So again, we worked with the FBI to write a statement like do not release this person not only for our own safety but for all LGBTQ community members," Lentz said. 

A big part of the Stonewall Inn is educating LGBTQ+ youth about the history of the gay rights movement, and Kelly doesn't want the LGBTQ+ youth to take their rights for granted. 

"They have to know what went down here in 1969," Kelly said. "That people fought back for their right to say who they love and to say who they are. Because if [young people] don't know their history, they might not have a future." 

For more information about SIGBI's Safe Spaces certification, visit stonewallinitiative.org, and for tickets to inaugural The Stonewall Inn Brick Awards Gala, visit The Bowery Presents.