"The clothes are just a uniform for the movement," Lanny Smith said, founder of Actively Black and former basketball player, during his New York Fashion Week showcase, "The Black Mixtape: Volume 2" on Sept. 8.
Last Friday, Runway 7 Fashion featured "The Black Mixtape: Volume 2" by Actively Black—a Black-owned athlete leisurewear company— on the second day of NYFW at Sony Hall.  
Runway 7 Fashion is the first platform of its kind with the goal of cultivating a diverse and inclusive environment in the clothing world. For the past five seasons, the organization has featured up-and-coming designers and works to donate 50% of all ticket sales to Mount Sinai hospital for multiple sclerosis research (in 2022 they donated $50,000.)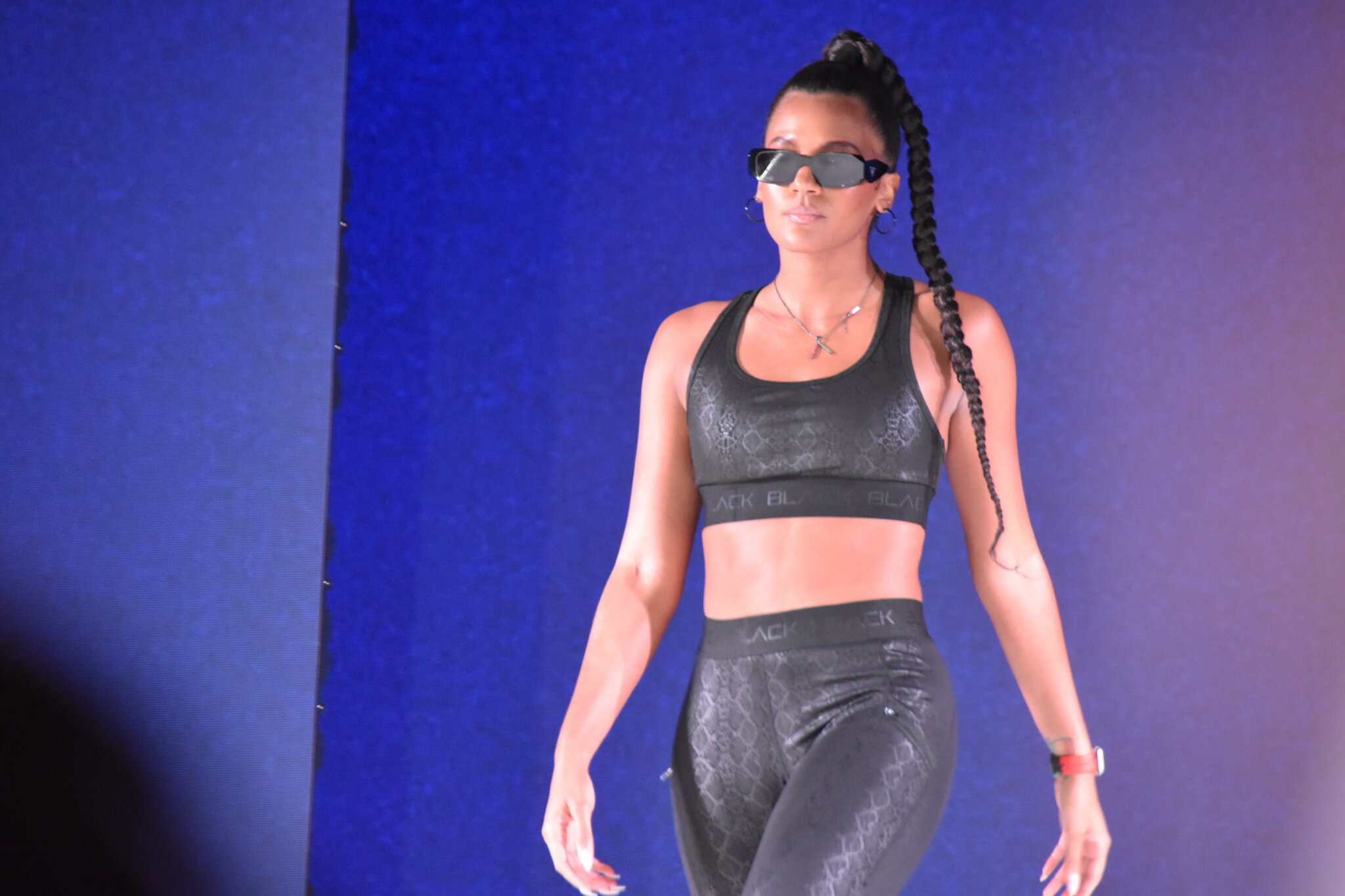 "We had Actively Black that was here, and they put on a private show for our 9 p.m. hour. It was phenomenal. The lines around the block, it was definitely hard to get in and find some seating, but it was definitely a showcase to not have missed," Runway 7 Director of Public Relations Diane Vara gushed to amNewYork Metro. 
Actively Black showcased their Spring/Summer 2024 collection with an hour-long display of Black power.  Founder Smith shared that his company was created in November 2020, during the aftermath of George Floyd's murder, to counter the lack of Black representation within the clothing industry.
"I want you to understand that there is greatness in our DNA and sometimes the effects of centuries of oppression and generational trauma make us forget who we really are, but Actively Black is here to remind you that there is greatness in our DNA. We don't have to ask for a seat at anybody's table because we can build our own," Smith said.
Fluorescent hues of orange, green and white encompassed the lower level of Sony Hall's runway stage. Hundreds clamored to their seats in hopes of snagging a coveted front row spot for what turned out to be an hour of style and entertainment that was "unapologetically black."
Theresa Wilson's (also known Theresa tha S.O.N.G.B.I.R.D.'s) kicked off the runway show, wearing an Actively Black Sweatshirt dress with an off-the-shoulder cut as she recited her spoken word poem, "You so Black."
The positive affirmations spilled from her lips with pride, evoking gasps, cheers and applause as audience members were taken aback by the message's power.
"You so Black, when you smile the stars come out. You so Black, when you were born the God come out Black as night.  Black when it's wrong, Black when it's right. Black is pyramids and mathematics," Thomas said.
This was followed by dance performances—with models wearing the athletic wear's sweatpants, shorts, and more—displaying African diaspora, clips from Civil Rights leader Malcolm X, and a nod to Black icons like Marvel's Black Panther, Muhammad Ali, Notorious B.I.G. and a special homage to the Hip Hop culture, and Historically Black Colleges and Universities (HBCU). Special guests and collaborators included Nigerian artist Laolu, Olympic Gold Medalist Seun Ogunkoya modeled the active wear and held her country's flag of Nigeria high.
"We've always promoted everybody else that has profited from our culture, our talent, our genius and even our pain. But it's our time now. And I want the whole world to know that it ain't nothing passive about this. We are Actively Black," Smith said.
The runway show culminated with a live performance of "Man I got that Swag" by Fast Life Yungstaz.