Cops are investigating a triple shooting in the courtyard of a Brooklyn housing complex that left one person dead and two others hospitalized early Saturday evening.
According to police, gunfire broke out shortly after 5 p.m. on Sept. 30 outside of Bedford-Stuyvesant's Sumner Houses public housing complex. When police arrived at the scene, they found a 28-year-old man with a gunshot wound to the head, a 38-year-old man with a gunshot wound to the lower back and another 28-year-old man with a gunshot wound to the stomach.
All three victims were taken to Kings County Hospital, where the man who was shot in the head was pronounced dead. The other two men were listed in stable condition as of Monday, cops said.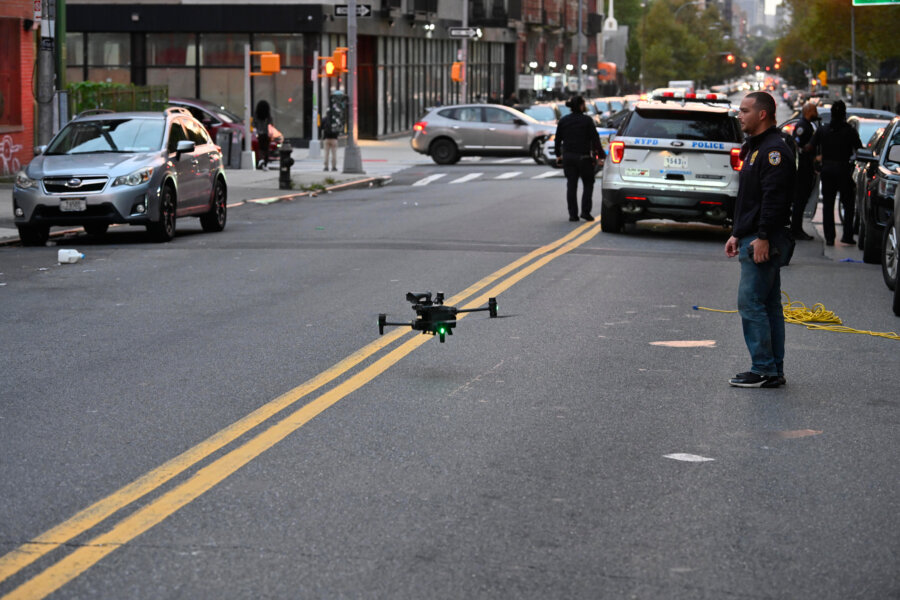 Empty shell casings from firearms flooded the scene of the shooting, where the NYPD's Technical Assistance Response Unit operated a drone to help gather intel.
There are no arrests at this time and the investigation remains ongoing. The victim's name is being withheld by police pending proper family notification.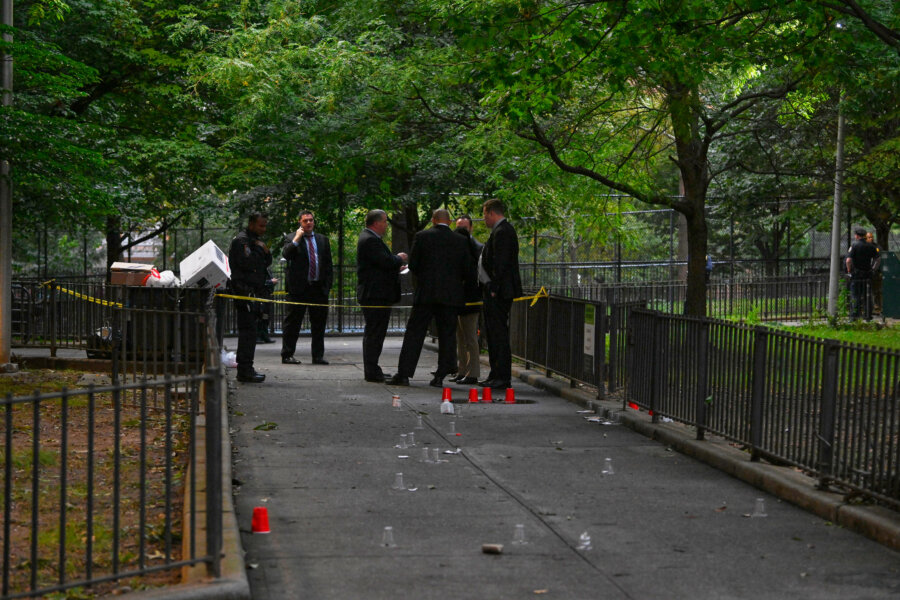 The Sumner Houses at 987 Myrtle Avenue are just around the corner from the scene of a mass shooting that took place outside of 56 Marcus Garvey Boulevard on Sept. 6, during which four people were shot.
There were 20 reported shootings this year in Bed-Stuy's 79th Precinct as of Sept. 24, when the most recent Police Department data is available — the same number of shootings reported during that same time in 2022.