Training camp is still just a few weeks away, but the New York Jets have remained on the prowl for players that can help their championship chase. 
Arguably the biggest name at the top of that list is none other than Pro Bowl running back Dalvin Cook. 
Cook may not be too thrilled with some of the offers he had received, but that doesn't mean there isn't some interest in joining Aaron Rodgers in Florham Park. Jeff Darlington of NFL Network reported that Cook was "not willing to accept" the current offer from the Miami Dolphins – his hometown team and favorite to land the runner. 
The move is seen as a push by Cook's representation for teams to increase their offer to a running back that has totaled over 1,000 yards rushing in each of the last three seasons. With just under 1,300 carries in his six-year career with Minnesota, the 27-year-old should have plenty left in the tank to be a serviceable addition to any roster. 
Of course, his disappointment in the list of offers being made is more of a larger issue surrounding the running back position as a whole. Other running backs like Saquon Barkley have found it difficult to receive massive extensions while the biggest free agent deal this offseason went to Miles Sanders at a paltry $13 million in guarantees over four years. In short, the value of the running back position has decreased to a staggering level and it has left players like Cook disappointed in current negotiations. 
It leaves plenty of room for a team like the Jets to swoop in and nab a Pro Bowl running back though. New York is still negotiating new deals with Quinnen Williams and Aaron Rodgers, but a "prove it" deal for Cook could be in the cards as well. 
Speaking to Paul Esden of Heavy Sports, Cook's agent Zac Hiller spoke on the previous report that the Jets were "gaining momentum" for Cook's services based on a previous report made by Mike Florio of Pro Football Talk. 
"It's what it is all about – to play in Super Bowls. As far as the New York Jets, I believe they are right there because you have Aaron Rodgers…they look like a great situation," Hiller explained.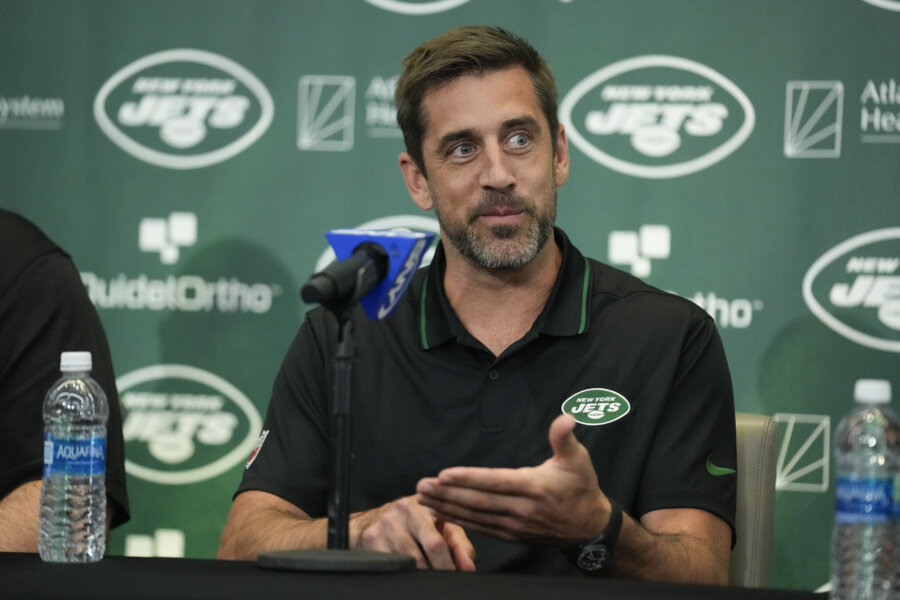 There doesn't seem to be an end to Cook's free-agent decision anytime soon, but the longer it continues, the better the outlook looks for the New York Jets. 
For more Dalvin Cook and New York Jets news, turn to AMNY.com