FLORHAM PARK — Outside of the excitment that comes from bringing in a high profile free agent, the New York Jets know that their excitement could be gone in a flash. 
With the signing of Dalvin Cook, the Jets have not tried to hitch their wagon to a running back that has been to the Pro Bowl four straight years, but also carries some baggage off the field with him. 
Cook has been subject to a personal civil injury lawsuit filed by his ex-girlfriend, Gracelyn Trimble, in November 2021. The former Viking has counter-sued his accuser for defamation. Both lawsuits have been in limbo since then with a court date set for 2024. The latest wrinkle to his case has been that his lawyers offered his accuser $1 million to send a letter to the NFL "relieving Mr. Cook of any wrongdoing" in connection with the charges according to a report from the Minneapolis Star Tribune.
New York's new running back is not being charged currently but that has not stopped the NFL before from passing punishment onto a player who violates the Personal Conduct Policy of the CBA before. The Jets have also stated that they have personally vetted Cook before coming to terms on an agreement and felt comfortable enough to finish the deal on Monday night. 
"For him I'm not going into the detail and conversation we had, the depth we researched everything. I think we're all very comfortable with the person and his situation," Jets head coach Robert Saleh said after Tuesday's practice. "Obviously very excited to add a really good football player to this team. He adds another dynamic that I think anyone would be excited about."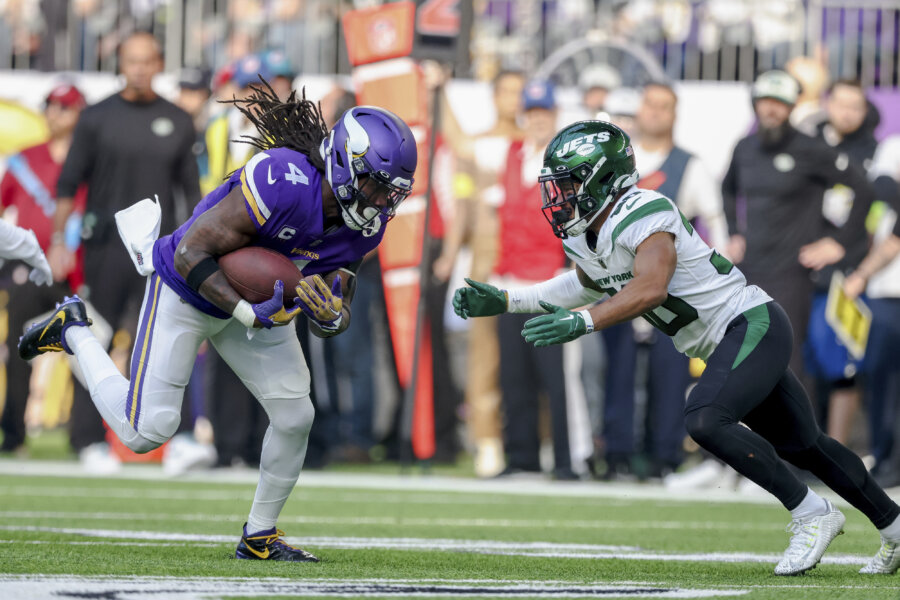 The NFL has not made a decision on if they will discipline Cook. His trial is set for some time in 2024 and punishment from the league could come then: after he has played his full year with the Jets. Gang Green may feel comfortable about where they are currently on the field, but Cook's off-field troubles could be another distraction in a camp full of them over the last month. 
As we await the results from his legal proceedings though, it's full steam ahead for the Jets and their offense into 2023 with Dalvin Cook along for the ride. 
That ride could turn instantly though the minute the NFL decides to come to a decision in regards to the 28-year-old though. 
For more New York Jets news, turn to AMNY.com