There may not be a more talented group this season than the New York Jets defense. All-Pro players reside at every level, with impressive athletes all over the roster. 
It's no wonder how the team finished as the fourth-best overall defense just a year prior. Unlike last year, the defense should have more support from their offense in 2023. Aaron Rodgers, Dalvin Cook, and other top athletes make up an improved group that has most fans thinking of a deep playoff run. 
But how good can this Jets defense be in 2023? Could they be "historical" as they have talked about wanting to be?
Today, our season preview looks at some of the bigger questions surrounding the defense, and how they can be the top group in the new year.
MORE: Offensive Season Preview
Projected Starters:
LDE: John Franklin-Myers
LDT: Al Woods
RDT: Quinnen Williams 
RDE: Jermaine Johnson II
WLB: Jamien Sherwood
MLB: C.J. Mosley
SLB: Quincy Williams
LCB: Sauce Gardner
SS: Jordan Whitehead
FS: Tony Adams
RCB: D.J. Reed
Can Sauce Gardner continue Dominant Start to his NFL career?
New York's top pick in last year's draft played like it throughout his rookie season. Being the first rookie in the secondary to be named a First-Team All-Pro is no easy feat, but Sauce Gardner accomplished that while competing at an extremely high level.
What does a sophomore season look like for him, with everyone now watching to see how he operates?
Gardner will be going up against some of the best receivers this season, an interesting challenge for a top player. If he dominates at the level he did last year, a second straight All-Pro nod could be waiting for him. That would place him in uncharted territory. If not, New York would have bigger things to worry about, with their top secondary getting burned every week. Time will tell how good Gardner looks this year, but if it's anything like his rookie season, the Jets could be in for quite a ride. 
Is this Pass Rush the best in Football?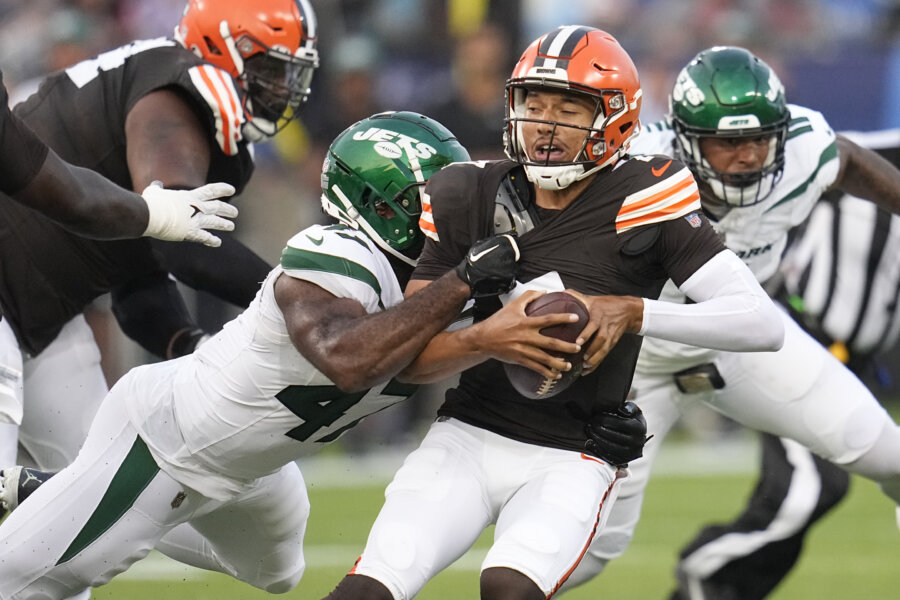 There aren't many teams in the NFL that possess the depth of pass rushers that the Jets have. Carl Lawson, John Franklin-Myers, Will McDonald IV, Jermaine Johnson II, Bryce Huff, Quinton Jefferson, and Al Woods would be starters in any other organization. And we didn't even mention the dominance of Quinnen Williams, the best player on this defense altogether. 
As good as this group is, they do have a difficult schedule and some great offensive lines to face this year. Just how good the group can be will be shown from week to week, but the potential is there to compete with even the Eagles' pass rush from last season which totaled 70 sacks. With eight pass rushers at their disposal, it's not far-fetched to see New York reach that mark.
What does depth look like at linebacker and the secondary?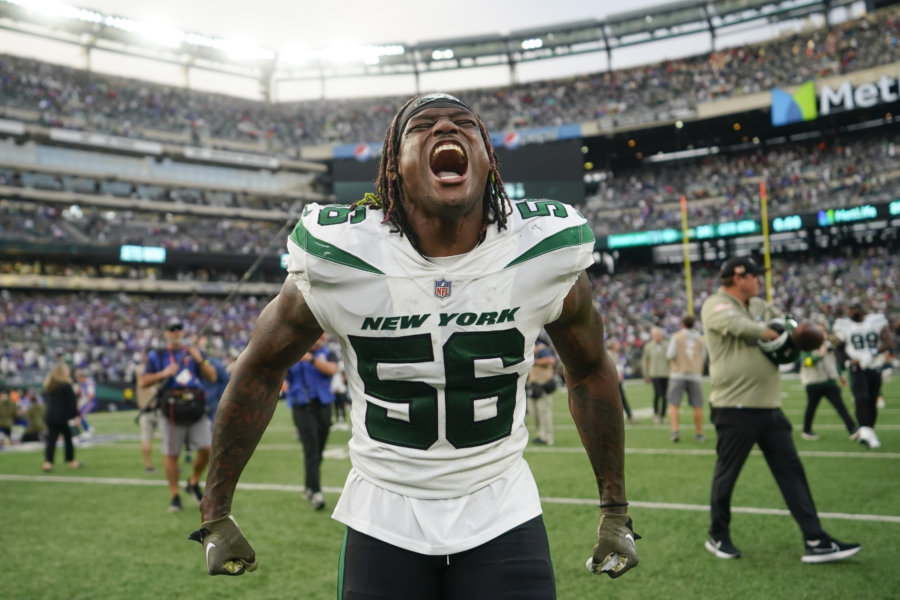 New York has some of the best players at linebacker and corner. C.J. Mosley, Gardner, and D.J. Reed are some of the best players in their position. 
Behind the starters though, a rash of questions have yet to be solved. For the Jets to be successful this season, they'll need their defense healthy, but it's unrealistic to expect everyone to be that way through 17 games. That's why depth is so important in this league. Behind Mosley, the Jets have Jamien Sherwood and Zaire Barnes to carry the torch. While both are high-upside players, neither should bring confidence to the team should their defensive captain go down. 
The same could be said for Gardner or Reed. Brandin Echols is a good backup corner, but do they have enough in the secondary to circumvent those losses? It's never something you want to have happen to you, but the Jets need to be prepared for anything in this new season with heightened expectations. 
X-Factor
Jermaine Johnson II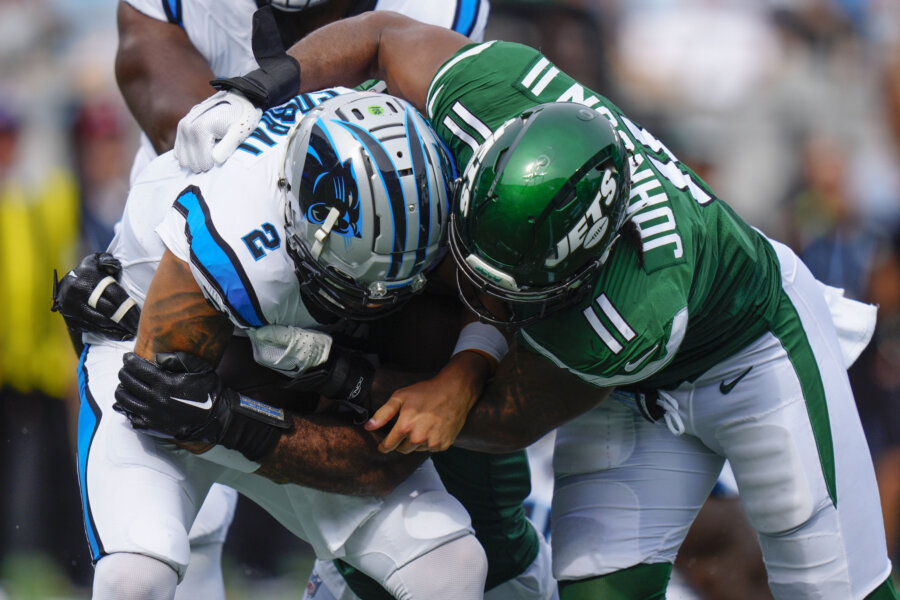 After a slow rookie season, Johnson is ready to break out in his sophomore year. Johnson did not see the field a lot in his first year. Instead, he improved during the offseason and has returned a completely different player. By season's end, we could see the Florida State product as one of the most complete defensive ends. If that were to happen, it's not hard to see how dominant the Jets could be this season. 
Prediction
12-5 AFC East Champions, AFC Championship Game Appearance
Quinnen Williams: Defensive Player of the Year, 15 sacks
Tony Adams, Quincy Williams, Quinnen Williams, C.J. Mosley, Jermaine Johnson: Pro-Bowl seasons
Jets defensive line: 71 sacks
For more New York Jets news, turn to AMNY.com