New York City's transit riders can finally start purchasing OMNY cards at select subway stations after the MTA activated OMNY vending machines at six subway stations across the five boroughs on Monday.
Similar to ubiquitous MetroCard machines, OMNY vending machines allow riders to buy, reload, or check balances on an OMNY card, which they can use to tap into the system and pay their fare.
OMNY cards were previously only available at select retailers, like CVS, Duane Reade, or 7-11. But after a delayed rollout, OMNY machines finally started appearing in subway stations in recent weeks, and on Monday, the MTA activated 10 machines at six stations for a 30-day pilot intended to work out the system's kinks before a larger rollout.
"Installing OMNY vending machines in subway stations makes it easier than ever for transit customers to leave MetroCard in the past and embrace the convenience of tapping, especially those who pay with cash to ride," said Rich Davey, the president of MTA New York City Transit, in a statement.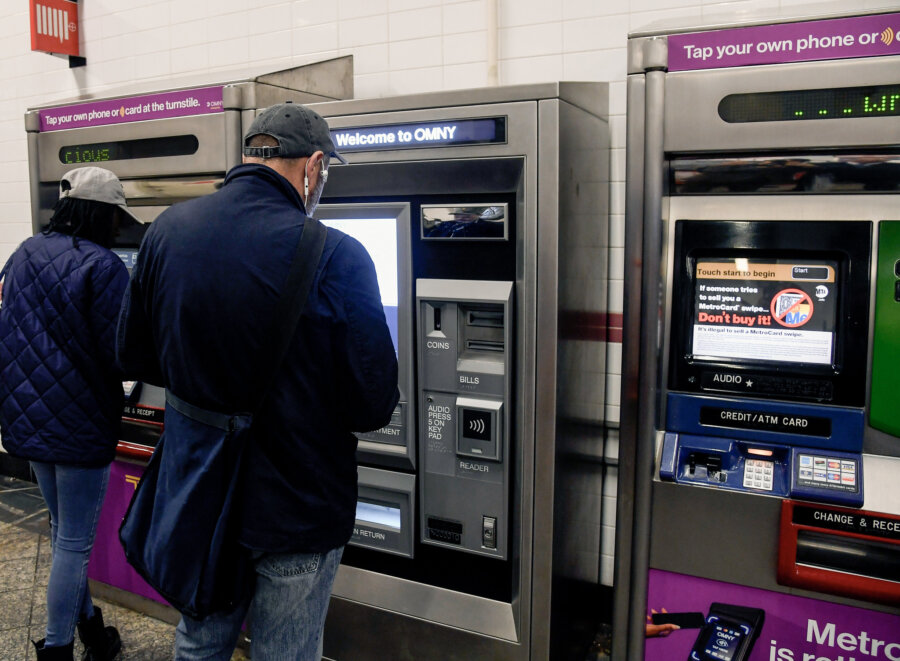 Vending machines have been turned on at 86th Street and Bowling Green on the 4/5/6 line in Manhattan, Atlantic Avenue-Barclays Center in Brooklyn, Junction Boulevard on the 7 line in Queens, and Fordham Road on the 4 and B/D lines (which are separate stations but close together) in the Bronx.
There are a few dozen more sitting dormant at other stations that will be activated should the pilot go well, as is expected, and the MTA hopes to roll them out at all 472 subway stations next year.
The machines look and operate similarly to their MetroCard cousins but are slightly smaller and have a larger LCD screen. Purchasing an OMNY card costs $1, and riders can load as much money as they want on one using either cash, a credit card, or a debit card. The cards do not expire for five years, longer than the life of a MetroCard, and if a rider were to lose one, they can recover their money provided they have recorded the serial number printed on the back.
Many transit riders have been using OMNY for years by tapping their debit card or digital wallet on a reader, which have been installed on all subway turnstiles and buses since 2020. But OMNY cards are critical equipment to tap-and-go for the scores of New Yorkers and others who don't have smartphones or bank accounts.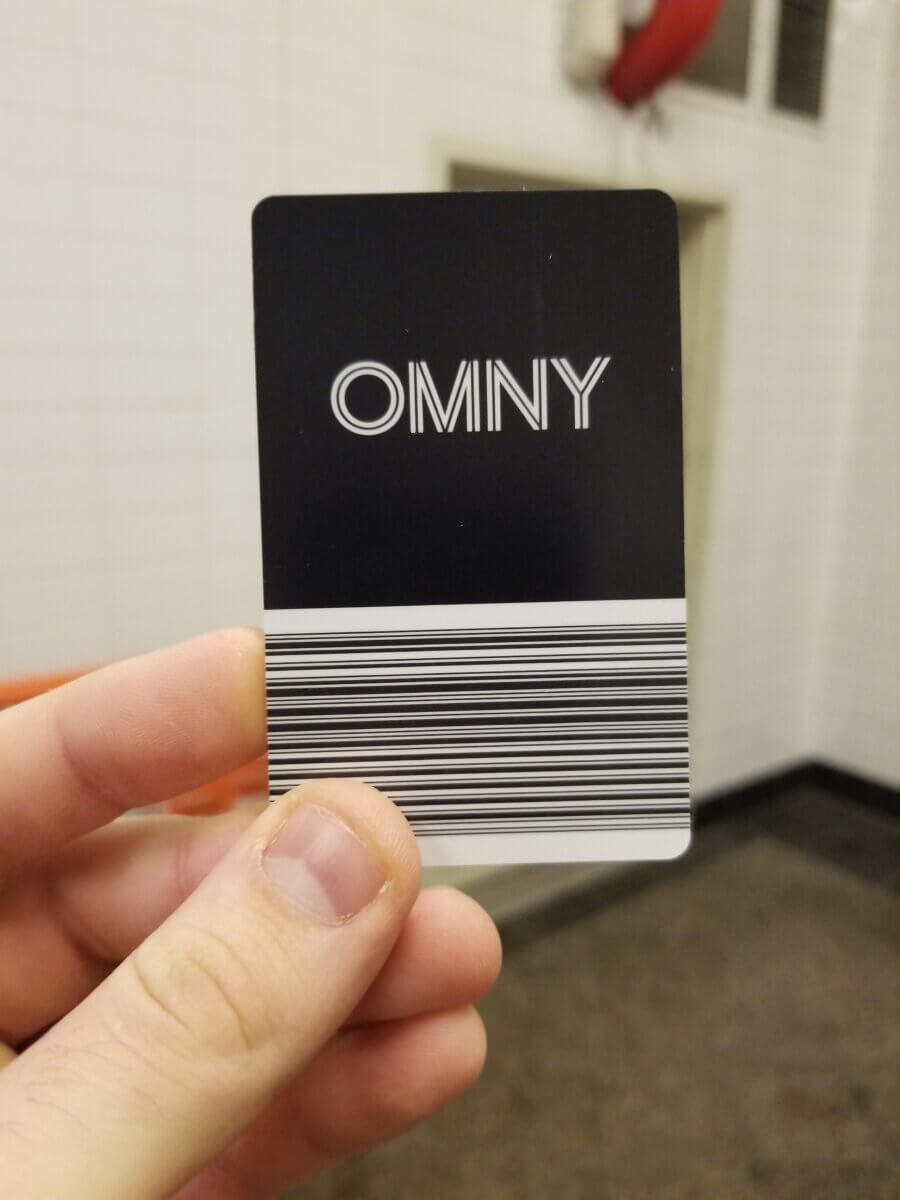 The MTA has disclosed significant racial, economic, and geographic disparities in who is using OMNY. Nearly 70% of those paying a full-priced, $2.90 fare have switched to OMNY, while the numbers are quite a bit lower for seniors and disabled New Yorkers paying reduced fares; Fair Fares users and public school students still must use a MetroCard.
OMNY usage is highest in neighborhoods with large populations of young, affluent people, like Williamsburg and Greenwich Village, while it lags in lower-income outer borough communities. That lies partly in the fact that OMNY cards are for sale at big chain retailers while local neighborhood bodegas still tend to sell MetroCards, a problem OMNY machines are intended to fix.
There are also disparities between usage on the subway and bus. On a typical weekday, about 45% of subway riders pay using OMNY, compared to about 30% of bus riders, who have lower average incomes.
Previously, the MTA projected it would fully transition to OMNY and phase out the MetroCard by the end of this year, but on Monday, Davey told reporters he doesn't expect to retire the MetroCard for at least another 18 months.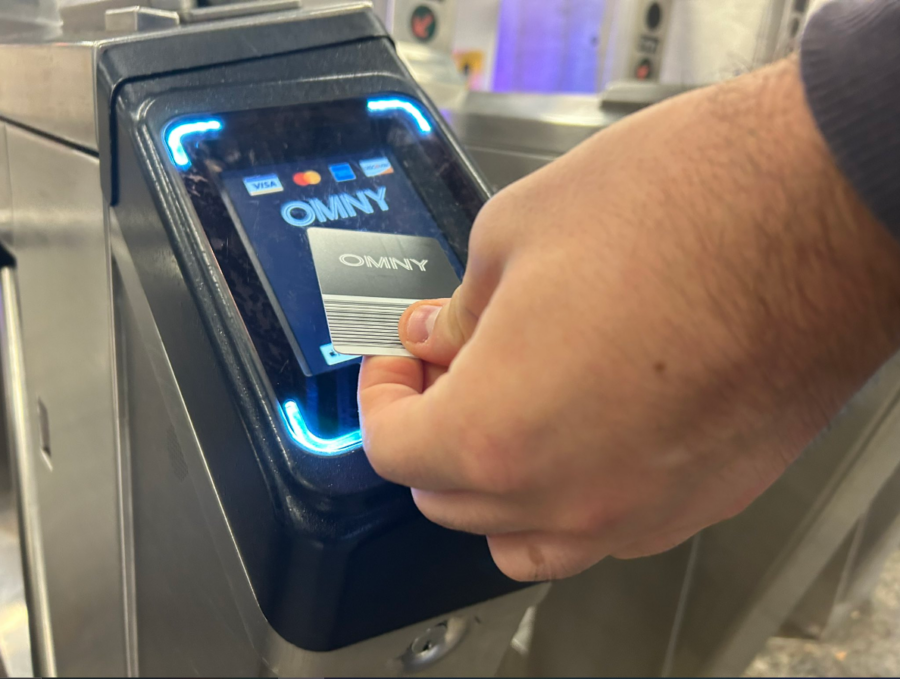 "New Yorkers, what do they hate more than the status quo? Change," said Davey. "And so retiring the MetroCard will take some time, for sure. And we'll do that, again, with both speed but deliberation, because at the end of the day, we want to make sure that our customers are not confused as we roll this out."
This is not the first time New Yorkers have had multiple options to pay for transit, of course. The MetroCard was first introduced back in 1993, but it took a full decade after that before subways and buses stopped accepting tokens as payment in 2003.
Besides convincing the full riding public to take the plunge, the agency still has to not only integrate OMNY into its various discount fare programs, but also make it a seamless experience.
"We will get OMNY adoption and be able to retire MetroCard once we've made it simple and convenient for every single one of our riders to be able to use tap-and-go," said Jamie Torres-Springer, the MTA's chief of construction and development.