The MTA has finally started introducing OMNY vending machines at subway stations, where riders will soon be able to buy and reload cards to use the tap-to-pay fare system.
An amNewYork Metro reporter spotted the sleek silver vending machine at the Atlantic Avenue-Barclays Center station in Brooklyn, standing slightly shorter than adjacent MetroCard machines. An LCD screen notes that straphangers will "be able to buy or reload an OMNY card at this machine soon."
Earlier this year, the MTA said that OMNY machines would be rolled out at all 472 subway stations this summer, but the agency has been delayed in achieving that goal.
MTA spokespersons declined to comment as to exactly where the machines have been installed and when they will be activated.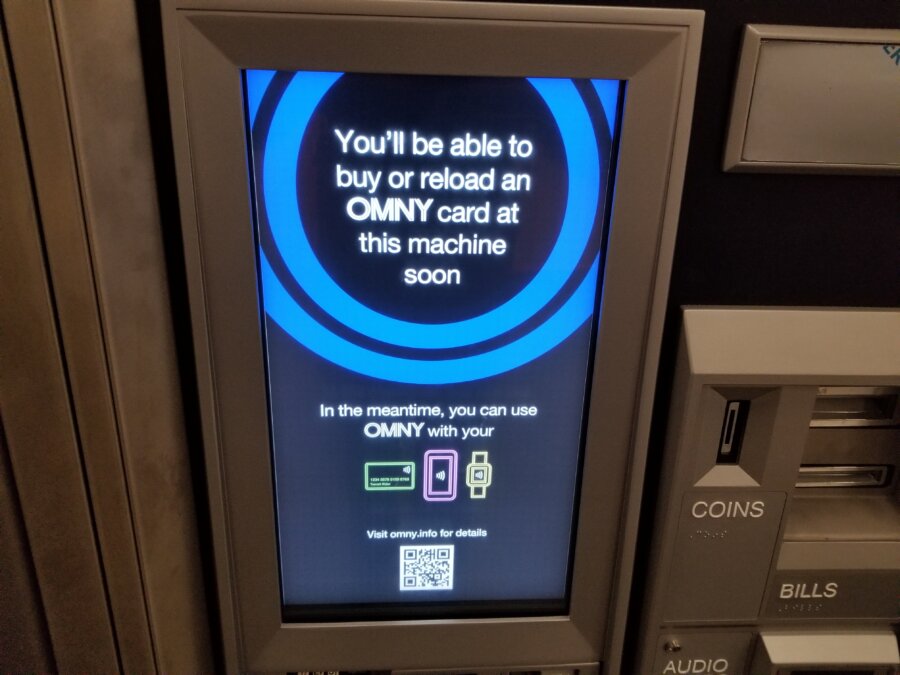 Riders can pay their fare by tapping a debit card or their phone's digital wallet onto OMNY readers at subway turnstiles and on buses, but the MTA has also promised ubiquitous availability of reloadable OMNY cards, so that people without smartphones or bank accounts can still tap to enter the transit system.
The MTA finished installing OMNY readers at all subway turnstiles and on all city buses at the end of 2020, and intended to fully phase out the MetroCard by the close of this year. Those plans have been put on hold indefinitely, however, amid the relatively sluggish adoption of tap-to-pay and complications with integrating OMNY into other transit nodes not run by the MTA.
Only 46.7% of subway rides and 32.9% of bus rides were paid for using OMNY on Oct. 2, the most recent date for which the MTA has published metrics, and that only includes those who pay to enter the system in the first place.
There's also significant racial, economic, and geographic disparities in uptake of OMNY: neighborhoods with the highest use of OMNY are those with large populations of affluent young people, like hyper-gentrified Williamsburg, while further-flung communities with lower average incomes are seeing laggard adoption.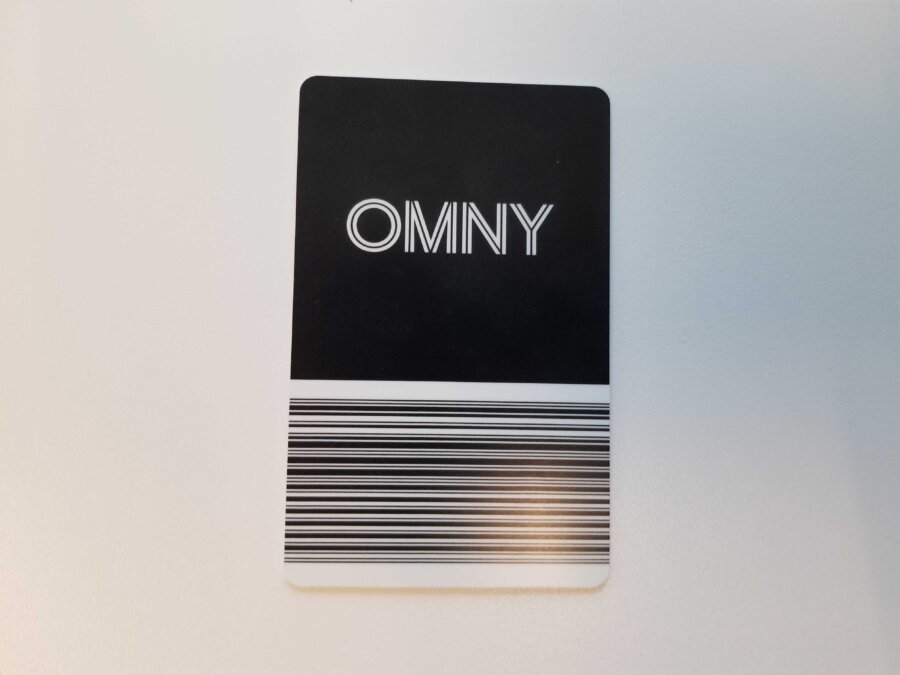 MTA officials last month blamed that on the delayed rollout of vending machines, a necessity for those who are unbanked or don't have a smartphone, and disparities in which retailers are selling OMNY cards: they're more commonly sold at chain pharmacies like Duane Reade, while corner bodegas still sell MetroCards.
About 2/3 of full-fare, $2.90 rides are paid for with OMNY, but for reduced-fare rides the proportion is a measly 5%. The MTA has integrated OMNY for its half-priced senior and disabled fares, but public school students are still given MetroCards for free rides to and from school. Low-income riders using Fair Fares also still can't use OMNY, though the MTA has promised a pilot program for it will start soon.
The MTA is finally getting around to integrating OMNY into local transit services not run by the MTA. The Roosevelt Island Tram was fitted with OMNY in August, and contactless payment finally arrived on the JFK AirTrain on Tuesday.
OMNY is set to come to the Long Island Rail Road and Metro-North by 2025; ahead of that, the MTA's in-house rider advocate, the Permanent Citizens Advisory Committee, is calling on the agency to simplify fares on the commuter railroads.