The Lexington Candy Shop on the Upper East Side has served burgers, fries and shakes to hungry patrons for decades. Last remodeled in 1948, the diner is the definition of old-fashioned.
But that hasn't stopped it from getting a wave of new fans.
In August 2022, this old school business met the new world when Nicolas Heller, a TikToker and Instagrammer with 1.2 million followers known as New York Nico, popped in for a traditional Coke float – Coke syrup, soda water and ice cream. Naturally, he took a video. It went viral, garnering 4.8 million likes.
"The next day (after the video was posted), the lines started forming at 8 in the morning," John Philis, the diner's third-generation co-owner, recalls with amazement. "And it was like, huh!"
When a smaller restaurant unexpectedly goes viral on TikTok or other social media, the sudden demand can be overwhelming. Owners have to adapt on the fly, revamping operations to quickly serve a crush of people. But savvy business owners who are able to adapt can parlay newfound fame into a lasting boost for their business.
Floating the business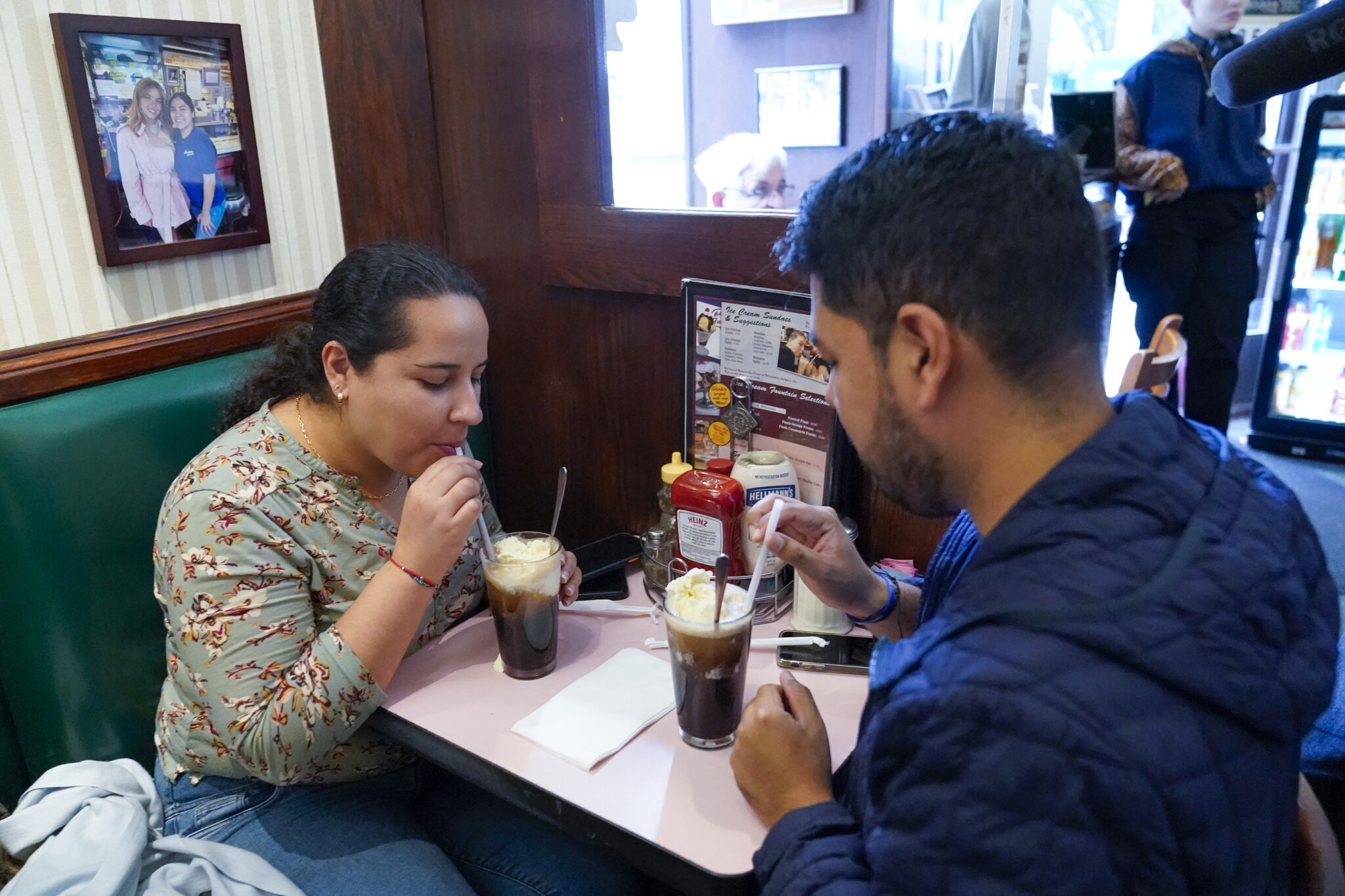 At the Lexington Candy Shop, Philis thought the craze of last August would die down after Labor Day, or during the holidays. But a year later, the crowds are still going strong.
On a recent weekday, Australian vacationer Max Ferfoglia, 32, stopped by the diner for a float. He said he had found the diner via social media.
"We were looking to try and find what are the 'must do's' in this beautiful city," he said. "And the diner was one that just was constantly being recommended as iconic via YouTube, TikTok. … So we just had to come and try it out."
For Philis, the boost in business is a welcome relief after the diner suffered from a steep drop in customers during the pandemic. Before Nico's visit, he sold 10 Coke floats a day. Today it's 200 on weekdays and 500 a day on weekends. He hasn't raised his prices. A float is $12.50 including tax. Plus, people who come in for a float may order a burger, fries or other menu item.
"Every day we're going home and we're tired," he said. "But it's a good tired."
Still going 'Cronuts'
One person who knows about going viral is Dominique Ansel. In 2013, before most people knew the term "going viral," the French pastry chef created the "Cronut," a cross between a croissant and a doughnut, at his newly opened New York bakery. The Cronut created a craze the old-fashioned way, through newspaper and TV news reports.
Ansel remembers the frantic early days, when the bakery had to hire security to control the line:
"It was chaos in the morning. People were lining up at 2 a.m. in the morning, hitting each other. Neighbors were calling the police," he remembered.
Ten years later, Ansel has plenty of other bestselling pastries and store locations in Hong Kong and Las Vegas. But there's still a line outside the original Dominique Ansel bakery for the Cronut. These days the line is cheerful. The bakery even hands out umbrellas when it rains and roses on Valentine's Day.
"I think the most important thing is not to overreact in the beginning," he said. He was approached to do deals for mass producing the Cronut, but he declined.
"You don't want to kill the idea because you want to make money," Ansel said. "You want to build something real, and you want to invest into the longevity of the product."