The Museum of Chinese in America (MOCA) is bringing its extensive historical archives to life through an artist residency program that is organizing performances and artist presentations in late November and February.
It's the first time for the Chinatown museum, which is dedicated to preserving the culture and experiences of Chinese American communities, to host an artist residency. The theme of the program, "The Past in the Present," came about as a way to provide a new way of engaging with the museum's vast historical archives, which contain hundreds of oral histories and artifacts.
"I thought there were a lot of stories that are worth being told," said Dennis Yueh-Yeh Li, Director of performance, storytelling and community at MOCA. I was envisioning having as many performing artists as possible to utilize all these stories and find a way to share these stories."
The museums proceeded with the residency by selecting four performers tasked with the aim of using its collections throughout the five-month residency. The culmination of the project will feature a final performance in February, as a show of the artists' completed work.
But before the end result is revealed, the artists will hold a series of presentations around the end of November to exhibit their ongoing productions.
"Audience members can expect a somewhat informal public presentation. And they will have the opportunity to really have in-depth discussions with all these performing artists on the work that they are making," said Yueh-Yeh Li.
The residency program is also a way for the museum to build out its capacity as a performance venue. As part of its capital plan, the museum is trying to create a 199-seat performing arts center.
The four artists in the program are Nancy Ma, Maria Camia, Benjamin Chin and Shu-Ying Chung. 
Ma, a theater artist, actor and filmmaker, is developing a narrative project that explores her mother's life working in a Chinatown garment factory. Ma plans to investigate stories around grief, loss and miscarriages, histories of garment factories and the role of women in Chinatown.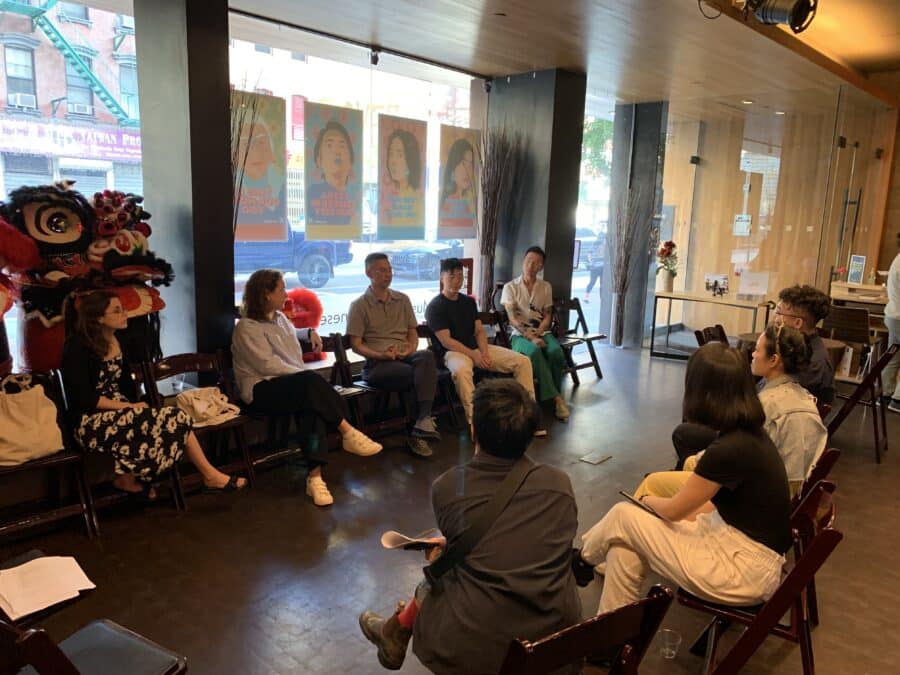 Camia, a Filipino-American visual theater artist, director, fashion designer and introspective hypnosis practitioner will be creating a 20-30 minute puppet play called "Ari and Cama's Liberation!" Her work will build on a sci-fi world she designed that's based on Filipino mythology.
Chin is a saxophonist, composer, and bandleader known under his musical alias saxofshaolin. His audio project with the residency will explore the music and history of the Hakka people, an ethnic music group within China. He plans to trace their historical impact on Jamaican music during the 20th Century.
Chung, a film and TV director, will be working on a motion graphic piece that reconstructs the year 2020 from the perspective of a Taiwanese American. Her film will draw on news footage, social media posts, personal photography and more to make meaning of the pandemic year.
The public presentations will occur at the museum at 215 Centre Street at 6:30 November 30 and Dec. 1 and 3 p.m. on Dec. 2.