Shopping is always better with a snack, and Nordstrom's latest pop-up brings the food right to your shopping experience at their flagship location in New York City.
Nordstrom has teamed up with Pop Up Grocer to bring their latest pop-up, Pop Up Grocer@Nordstrom, to the main floor. The pop-up features a curation of food products from emerging independent brands.
"We're always excited about new ways to provide our customers with fun experiences and discovery of new brands. Summer is always a buzzing time in our stores when Nordstrom customers come to shop the Nordstrom Anniversary Sale, and we're excited to provide a fun and delightful stop in their shopping journey this year with Pop Up Grocer," said Olivia Kim, Senior vice President of Creative Merchandising at Nordstrom.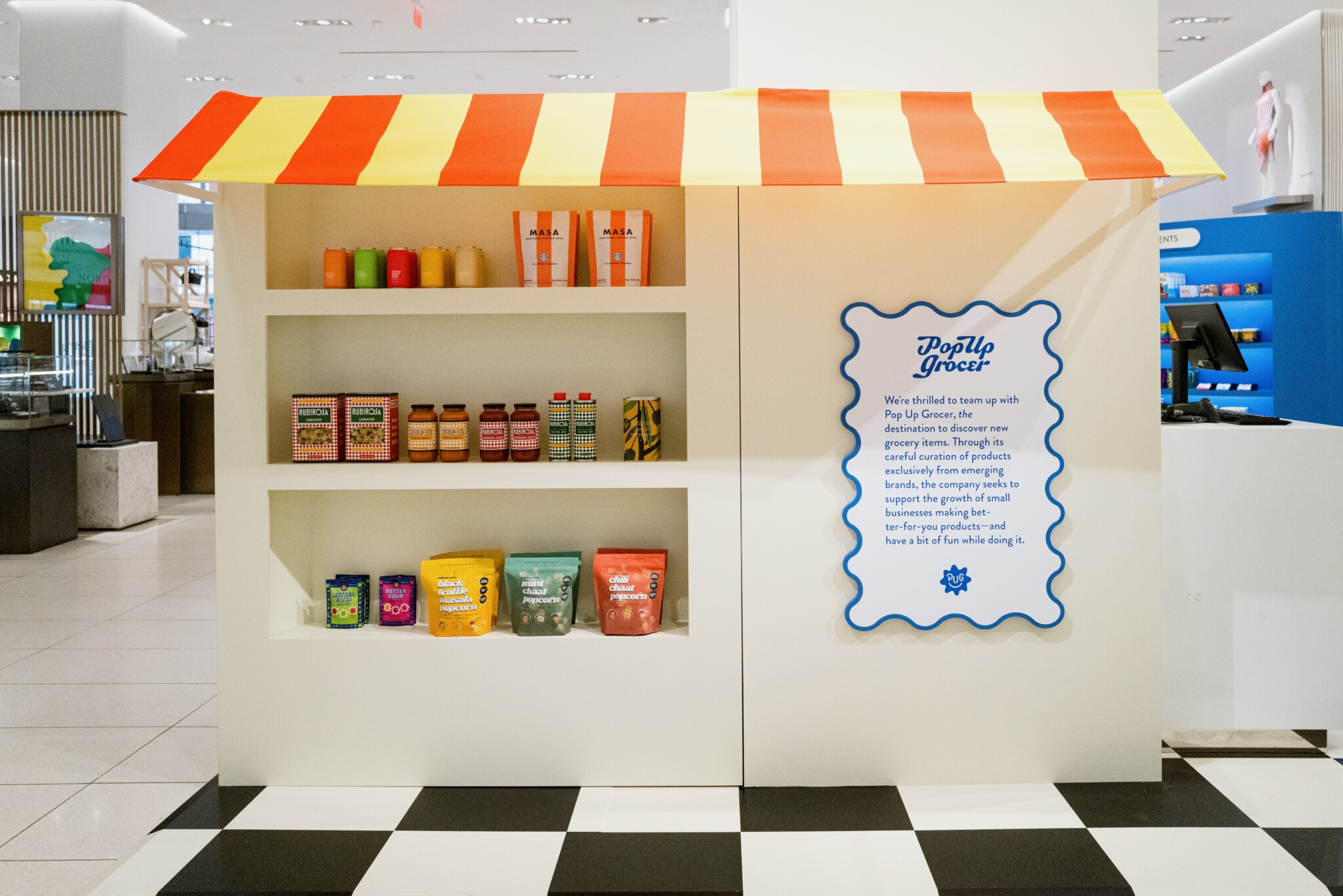 "Our objective at Pop Up Grocer is to increase visibility and exposure for emerging brands and their founders, and this partnership will allow us to do just that—across the country. It is a tremendous opportunity, for us all, and a celebration of so much creativity and innovative thinking, among these new brands," said Emily Schildt Founder & CEO of Pop Up Grocer.
The shop will feature a variety of nonperishable food and snacks, plus some fashion merch to shop through. Among the brands featured in the pop-up are beverage brands such as Aura Bora and FREE AF, treats from Confusion Snacks, Opopop, RIND, and Magic Spoon, and pantry goods such as Hot N Saucy, Chamberlain Coffee, and Rubirosa.
The pop-up will be available through Sept. 4. Nordstrom's New York City Flagship is located at 225 W. 57th St.