Whenever people think about the birthplace of the gay rights movement, the Stonewall Inn on Christopher Street in Greenwich Village undoubtedly comes to mind. 
Cops raided the gay club in the early hours of June 28, 1969,  leading to days of protests and violent clashes between law enforcement and Village residents. While the Stonewall Uprising undeniably catalyzed the fight for LGBTQ+ equality, many pivotal moments and protests for LGBTQ+ rights happened in lower Manhattan long before Stonewall. 
Michael Venturiello, the founder and owner of Christopher Street Tours, usually leads locals and tourists through the Village on his Village Pride Walking Tour. 
He was excited to add the Downtown LGBTQ+ Activism Walking Tour of Lower Manhattan to his line-up, made possible by the Downtown Alliance Walking Tour Incubator Grant Program.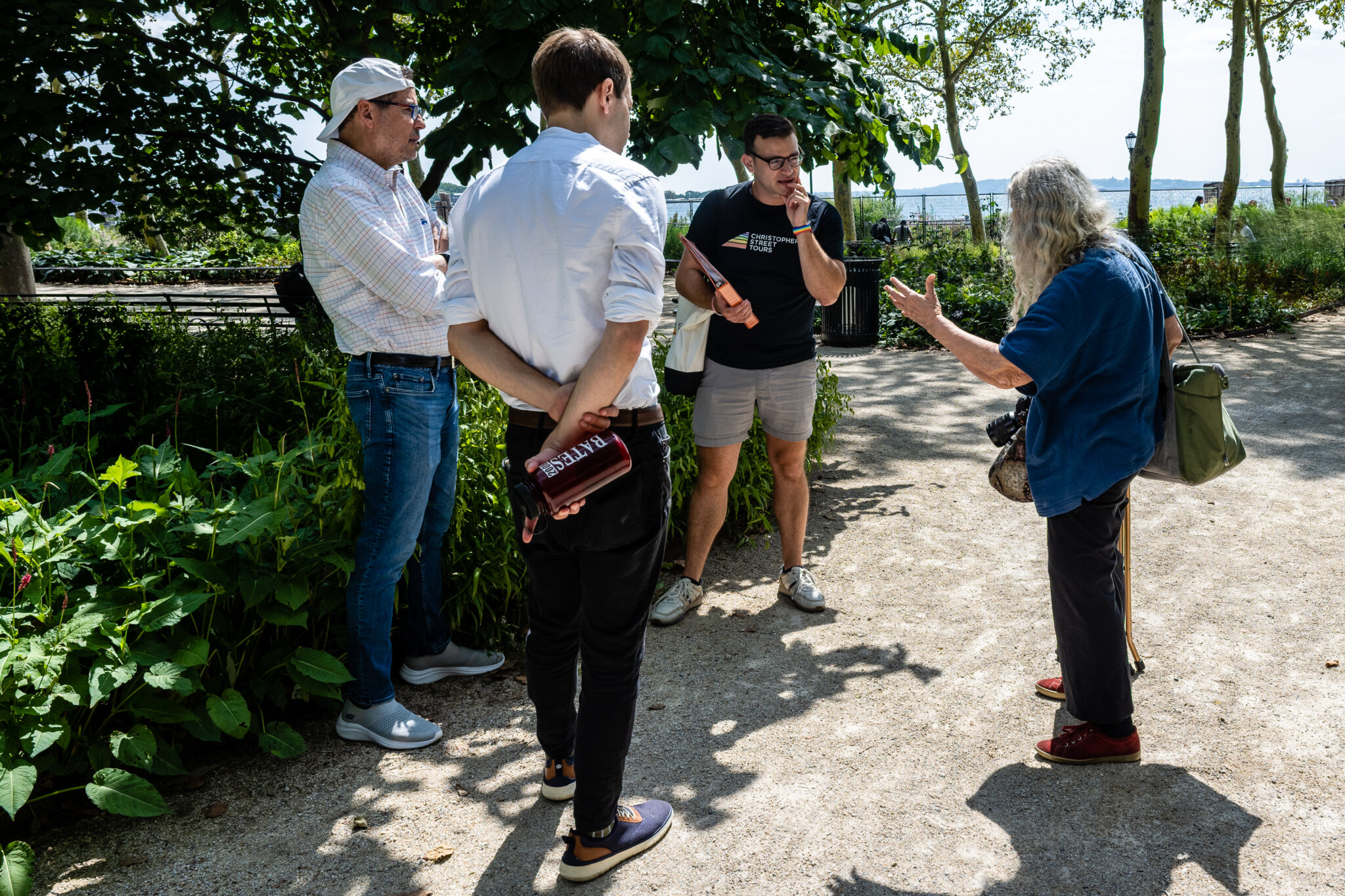 Sharing the untold stories of downtown LGBTQ+ activism and the hidden LGBTQ+ history of Lower Manhattan with New Yorkers and tourists, is Venturiello's form of activism.  
"My hope on this tour is that everybody feels empowered and inspired to create change in their own world," Venturiello said, who wants his excursion to provide a fresh perspective of Lower Manhattan instead of focusing on the usual tourist attractions like the Charging Bull and the Fearless Girl. 
The tour focuses on Lower Manhattan's rich LGBTQ+ history, dating back to the 1840s. 
The 2-hour trek starts outside the Castle Clinton National Monument in Battery Park, which was a location of much "mischief,"  according to Venturiello. 
Venturiello shares the story of poet Emma Lazarus and her roommate, writer Rose Hawthorne Lathrop, with Lady Liberty looming in the background. 
After a stop at the sculpture "Figure Balancing on a Dog" by artist Keith Haring, the tour continues to the former U.S. Army Building,  the site of the very first public demonstration for gay rights in 1963.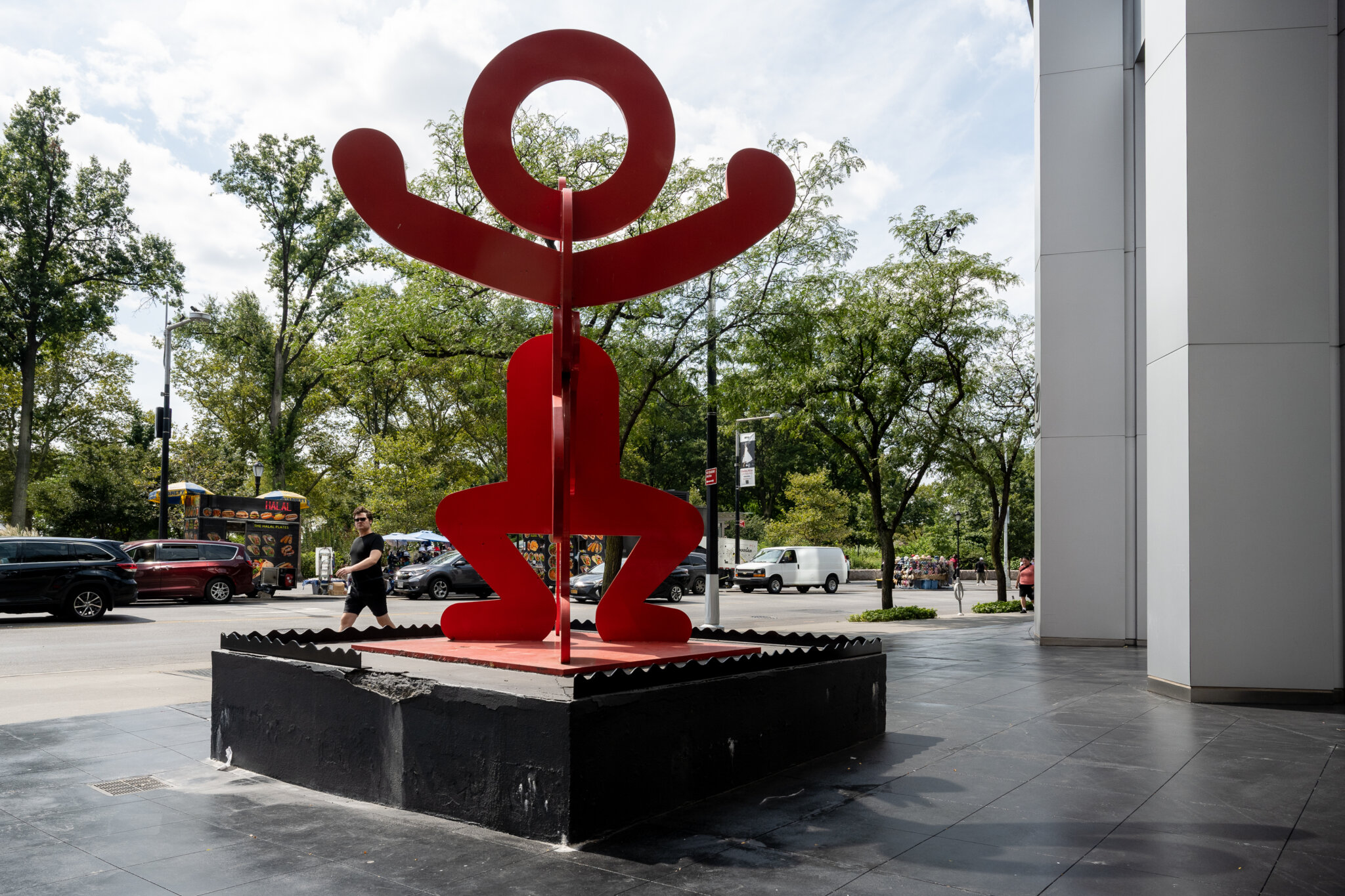 From there, it's off to Wall Street, where AIDS Coalition to Unleash Power (ACT UP) held massive protests against President Reagan and his blatant refusal to acknowledge the AIDS crisis and provide adequate funding for AIDS research, even though gay men were succumbing to the disease in record numbers. 
The last stop is City Hall Park, the earliest known documented gay male cruising area in Manhattan and site of some iconic LGBTQ+ rights protests.
The tour is one of five tours made possible by the Downtown Alliance's Walking Tour Incubator Grant Program.
Jessica Lappin, president of the Downtown Alliance, said that Lower Manhattan has always been a popular destination for walking tours, given the rich history of Lower Manhattan.
"During the pandemic, some tour companies unfortunately did not make it, while some, such as ExperienceFirst, continue to thrive," Lappin said. "We created this program to share our deep and diverse history. Each of these tours documents an under-acknowledged aspect of Downtown's culture and evolution."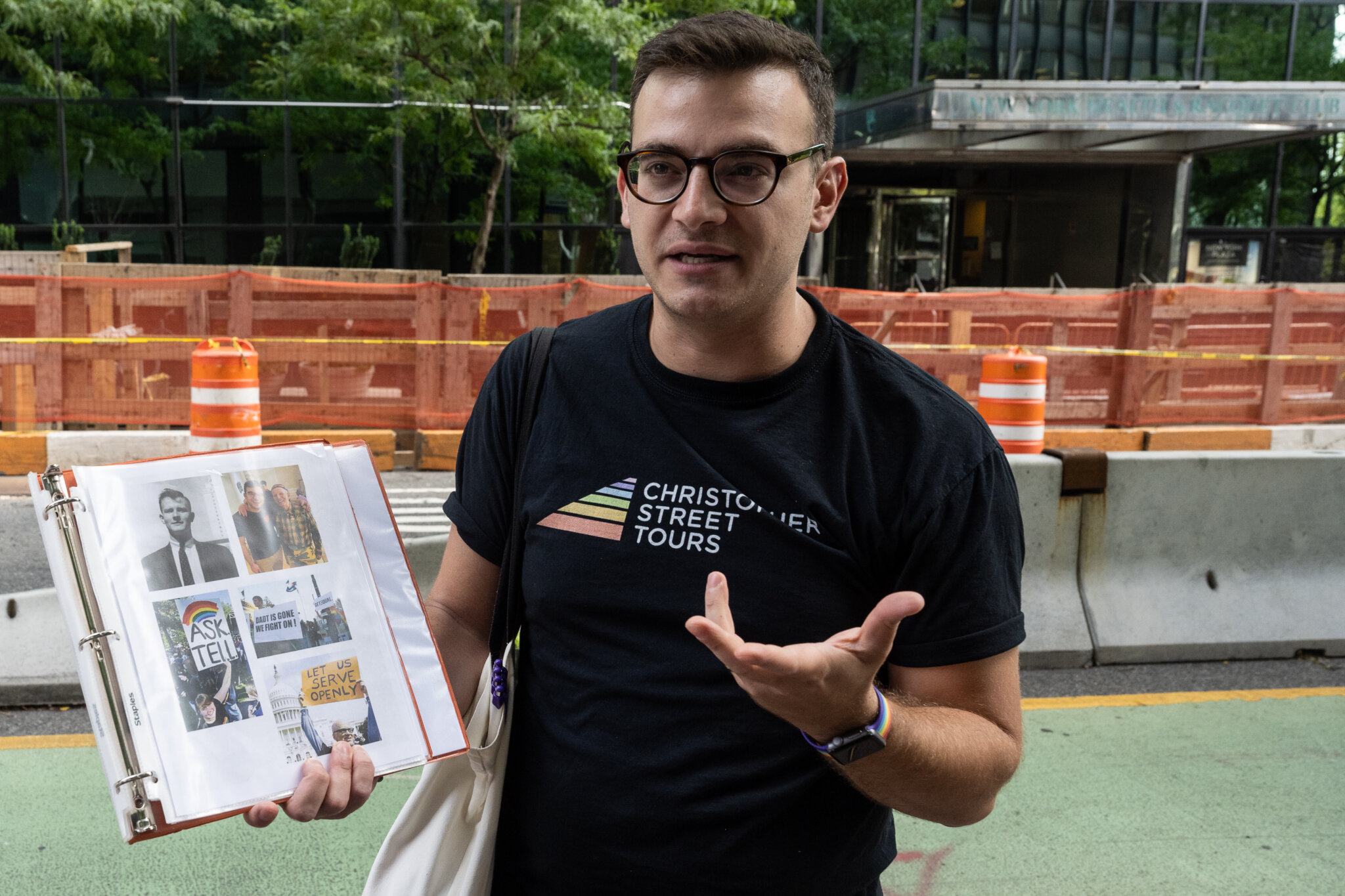 Venturiello said adding a second tour to his program was always something he wanted to do, so he submitted his idea of the Downtown LGBTQ+ activism tour to the grant program. 
"I think a lot of people want to go to the Village because Stonewall and the LGBT Center is there," Venturiello said. "This tour is kind of cool and unique in a way that they're like, 'I didn't even know there was any gay history here, but I'm like excited to learn more." 
The grant recipients also received valuable advice from experts regarding marketing, walking tour structure, and how to create a sustainable business model. 
"So having all of that put together was a really good, I thought, holistic program," Venturiello said. 
For tickets, go to christopherstreettours.com/our-tours.