BY TEQUILA MINSKY
In a very special service, Black Women as Sacred Text, Judson Memorial Church community members paid homage to Black History Month this past Sunday.
Judson is known to intermesh the arts with the spiritual. In its adaptive sanctuary, rows circled an open space where Nehemoyia Young moved and spoke around the altar she created incorporating images, fruits, and important quotes. The altar became in part a hub for service.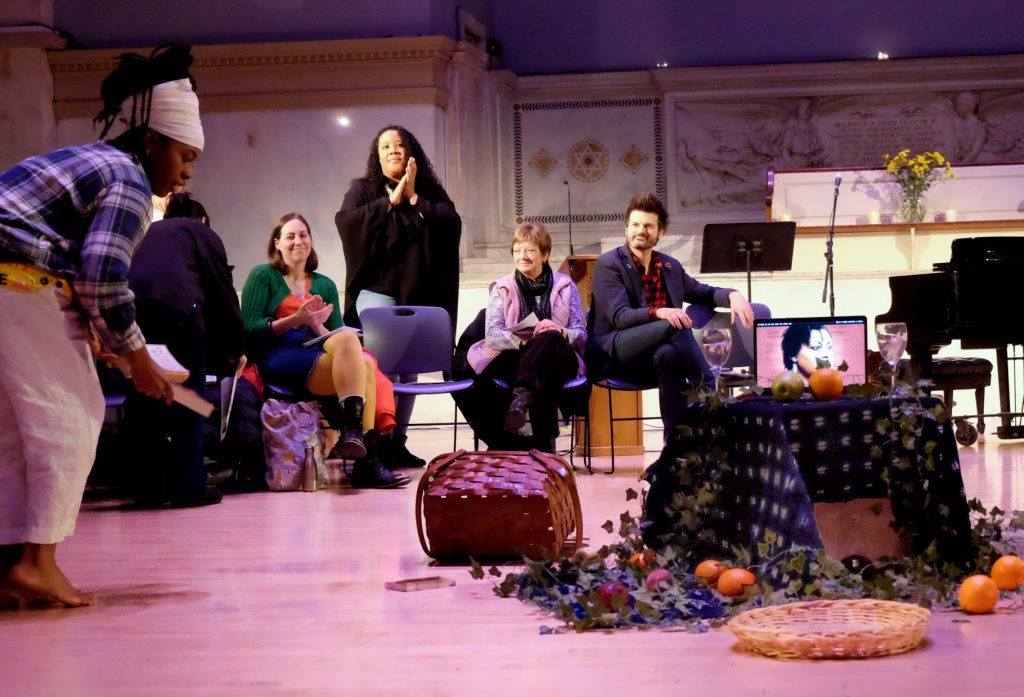 Circle singing by SPACE—three creatives—involved extemporaneous vocalizing and harmonies of sounds, while encouraging the congregation to join with them. Spoken word artist/poet Nia Calloway (Judson Artist-in-Residence) used movement to offer reflection.
Vanisha Gould, with her jazz trio, completely entranced the congregation with her jazz rendition entitled Song of Songs.
In the most respectful and inspirational way, the special service (lasting one hour longer than usual), wove together reflections, dance, music and prayer, engaging, challenging and inspiring the community as it marked Black History Month.