Almost two weeks after the terror group Hamas attacked Israel, the Tribeca Synagogue in Lower Manhattan hosted an evening of solidarity and memorial prayer Wednesday that brought out hundreds of Jewish New Yorkers.
The service took place under the umbrella of heightened security around the Big Apple amid the volatile situation in the Middle East, and an increase of online threats since the Oct. 7 terrorist attacks. While the NYPD reported no specific, credible threats against the city Wednesday, a heavy police presence was stationed outside the synagogue on Water Street.
The service included renditions of the American and Israeli anthems; prayers for Israel and Israel iDefense Forces; and a call to action through prayers and donations to organizations such as the United Hatzalah, a volunteer-run emergency medical service. Currently, a few thousand volunteers from the organization are serving near Gaza. 
Rabbi Erica Gerson said no words could describe the sorrow, shock and mourning in the wake of the Oct. 7 attacks. 
"It's a time for strength, not only on the battlefield but strength as a people," Gerson said.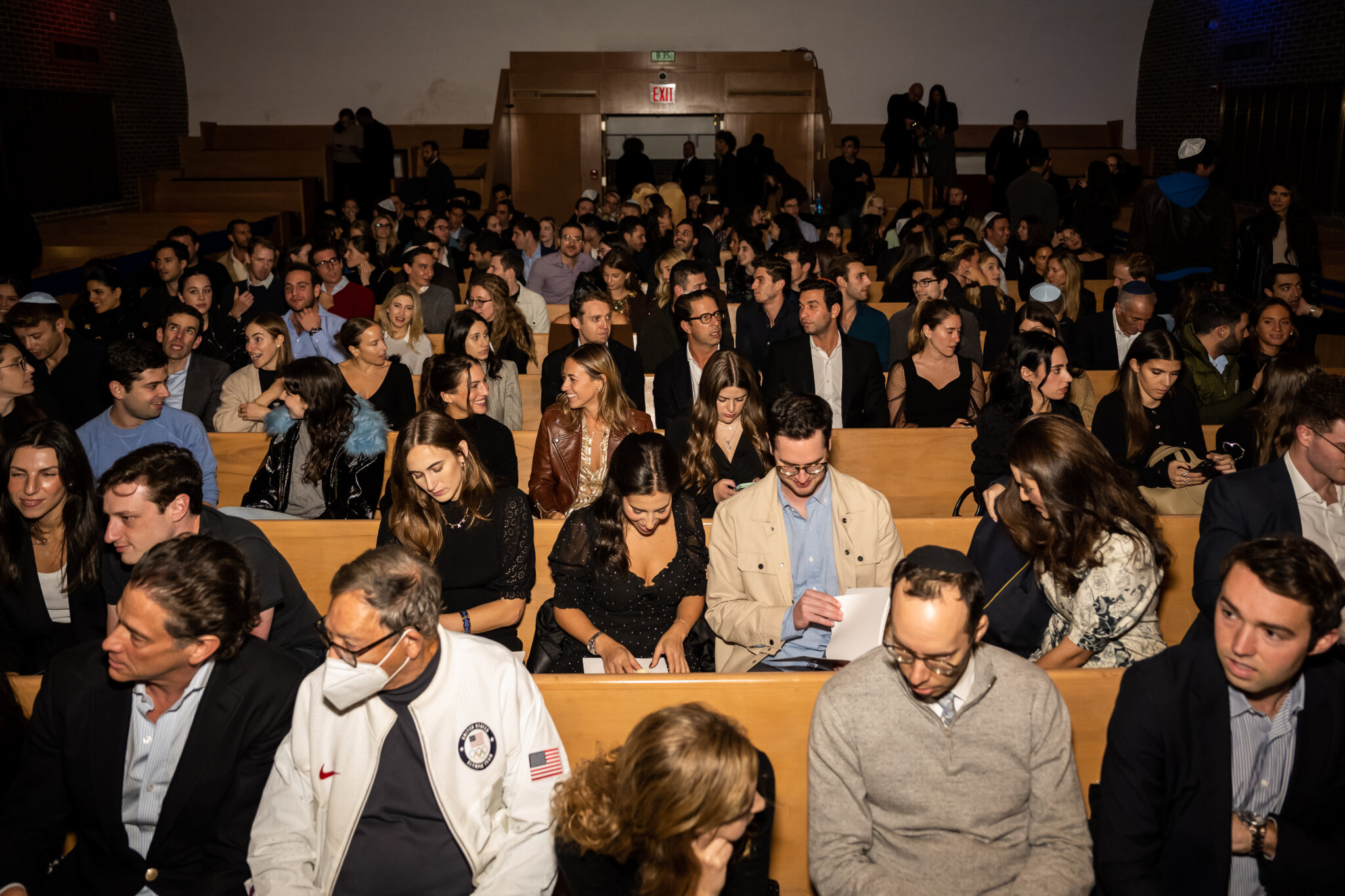 The Oct. 7 attacks were the worst acts of murder against the Jewish people since the Holocaust, as President Joe Biden and many others observed. At Wednesday's service, some recalled their family's personal history in vowing to "never again" let such barbarous acts be committed. 
Oren Kozlowski shared the story of his grandfather, Ariyeh Klaperzak, who joined the Jewish resistance fighting the Nazis.  He and a group of 20 partisans were captured by the Nazis and forced to dig their graves before being shot.
Miraculously, Kozlowski's grandfather, who was shot twice, survived. After he was nursed to health by a "righteous gentile," he rejoined the partisans. He was eventually captured by the Nazis, who sent him to a concentration camp, where he changed his name to Kozlowski to protect his identity.
He was the only family member to survive the Holocaust. His parents, 11 siblings, aunts, and uncles were killed in Hitler's gas chambers.   
After his liberation, Koslowski immigrated to Israel, married, and told his kids with determination, "Never again." 
"When I was growing up, my Zionist father would look my sister and me in the eyes and also say, 'Never again,'" Oren Kozlowski said. "Ladies and gentlemen, it's time for us to do the same. On Oct. 7, we witnessed the unthinkable. We experienced the  largest loss of life in a single day since the Holocaust. Never again means never again."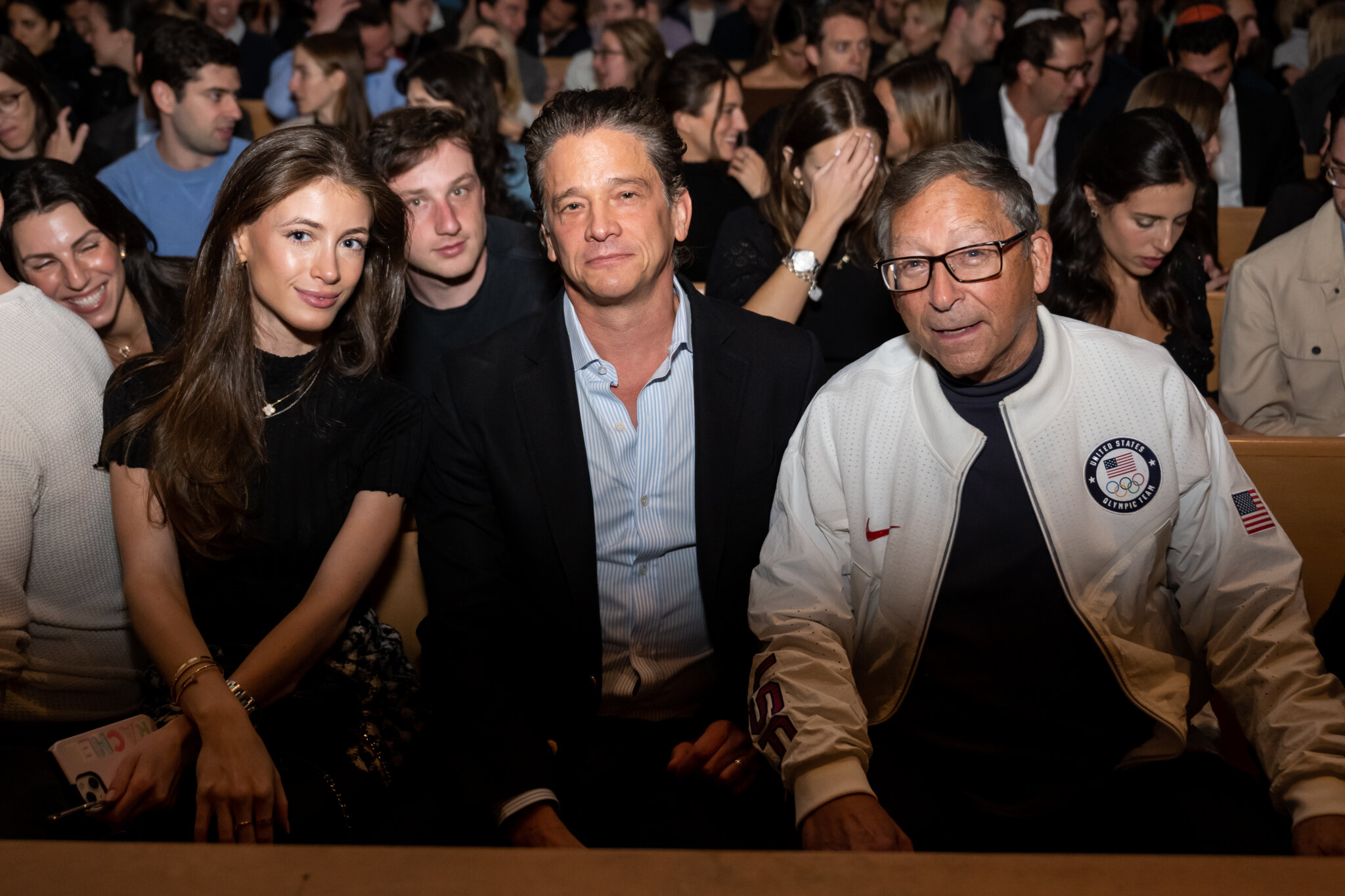 Shoe designer Stuart Weitzman told the crowd that they were facing a new definition of antisemitism compared to when he was growing up. 
"It incorporates anti-Israel, anti-Zionism, and denial by all who hate us," Weitzman said.
Weitzman told amNewYork Metro that 98.5% of all funds raised to help Jewish people worldwide come from Jews. 
"So if the Jewish people don't help themselves, it's no one else there to do it," Weitzman said. 
Weitzman compared Hamas to ISIS, but with a distinct difference. 
"ISIS didn't have a country behind them like Iran. ISIS wasn't controlling a territory like Hamas is," Weitzman said. "That's the difference between ISIS and Hamas. They have the country behind them, and they're controlling a country. I don't know how you get rid of them." 
The Hamas Oct. 7 attack killed over 1,300 Israelis, injuring several thousand, and a few hundred, including children and elderly, were kidnapped and taken to Gaza. 
Ari Ackerman said the terrorist attacks hit the Jewish community hard, leaving them isolated and alone. The gathering, which Ackerman co-organized, was intended to  connect Jews who felt pride in their Judaism. 
Ackerman said he went through a range of emotions from shock  and sadness to anxiety and disbelief when he learned of the terror  attack.
"Just the sleepless nights I've had since then, thinking about this country and the hostages and all the families and the ones that were brutally slaughtered," Ackerman said. 
Ackerman said the pro-Palestinian protests immediately after the attacks were "unacceptable." 
"Anybody that could stand with a terrorist organization that so clearly did abhorrent acts that are unknown to mankind before that, and to say we stand with the Palestinians the day after, means you stand with Hamas, and that is unacceptable," Ackerman said. 
Deborah Koenigsberger, president of TriBeCa Synagogue — the only fully-operating and traditional synagogue below Canal Street — loved that her temple was filled with young Jews and was touched by the speeches. 
"It's only up to us to protect us and to keep going, and we cannot let anybody do what they did to us so many times,"  Koenigsberger said.