Weeks after Target announced it would shutter its East Harlem location because of rampant theft, organized retail crime, and safety concerns, the Minneapolis-based retailer held a ribbon-cutting ceremony for its newest store at 10 Union Square East on Oct. 17. The grand opening is scheduled for Oct. 22. 
Surrounded by Target team members, New York City Mayor Eric Adams and City Council Member Carlina Rivera attended the afternoon festivities two hours before the store was slated to open to the public at 6 p.m. 
Hizzoner, who toured the store after the ribbon-cutting ceremony and bought Gillette grooming essentials, said the mega-retailer was "on target" with all it was doing for the community, providing affordable and quality products.
Adams pointed out his long relationship with Target, hailing back to his time as Brooklyn Borough President.
"I have known your team for so long as the Brooklyn Borough President during COVID, during volunteerism," Adams said. "You see that circle with the dot at so many places what you did with young people with school supplies. We've had such a long relationship for so many years that I cannot thank you enough."
Adams said his job was to "keep the city safe" and ensure that straphangers felt comfortable taking mass transit. 
"Every time we cut a ribbon, we cut it into poverty and make sure that people have a way to enjoy the city that they love," Adams said. "We must build housing; we must make the city affordable. I'm going to give it my all."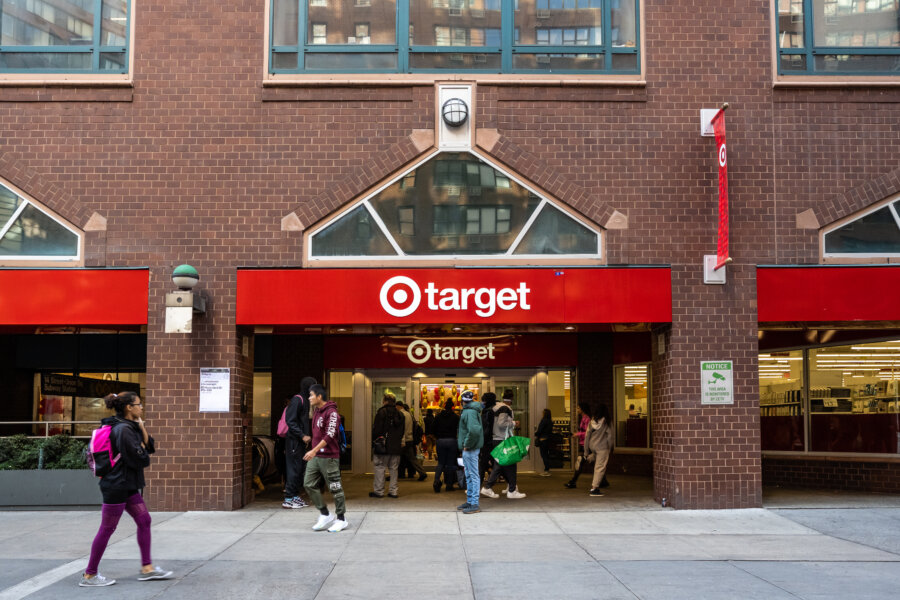 Council Member Rivera, who represents the iconic Union Square neighborhood, praised Target for paying liveable wages and offering health care benefits for its team members and affordable products.
"I'm really looking forward to shopping here," Rivera said. "Whether that's buying groceries or picking up last-minute items. It's such a welcome addition."
The Union Square Target is conveniently located next to one of the busiest subway hubs in the city on the northeast corner of 14th Street, guaranteeing a slew of foot traffic.
Guests will find a wide assortment of Target's top-owned and national brands, ranging from toys and essentials to sporting and home goods, at the sprawling 33,000 square foot store. The location includes a CVS pharmacy and offers order pickup and same-day delivery. The walls are made of reclaimed oak, and the high ceiling and large window provide natural light for a pleasant shopping experience.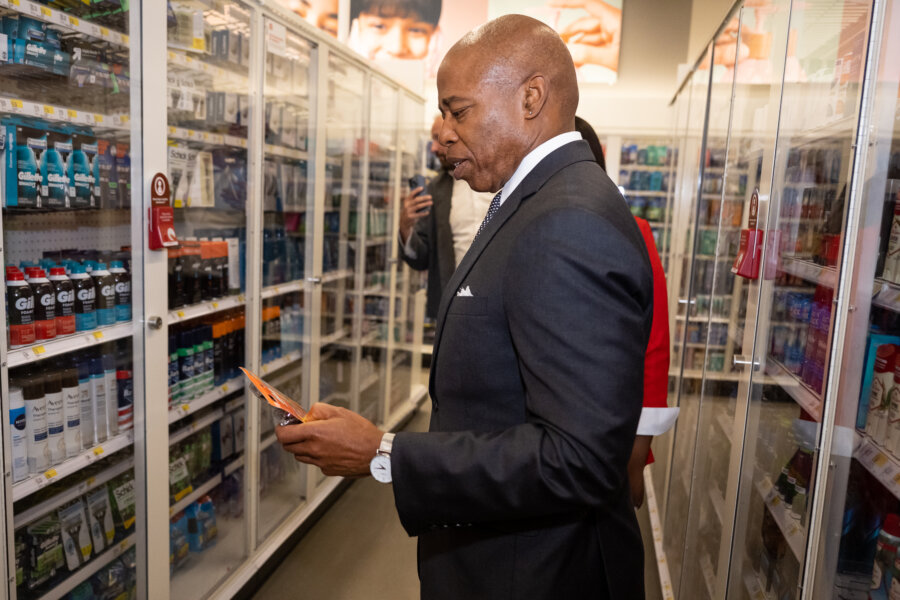 Operating hours are seven days a week, from 8 a.m. to 10 p.m.
Target opened its first store in the Big Apple in 1997, and the Union Square location is Target's 100th store in the greater New York City area. It will employ approximately 130 New Yorkers. Overall, Target employs over 21,000 team members at its New York City locations. 
The retailer operates nearly 2,000 stores nationwide and plans to open 20 more this year — four in New York City. The starting wage ranges from $15-$24. Target also offers tuition-free education assistance, access to counseling services and doctors, and stable working schedules.