The 7th Council District covers the neighborhoods in the northern part of Manhattan, Washington Heights, Hamilton Heights, Manhattanville, Morningside Heights, Manhattan Valley, and Parts of Upper West Side. The current Council Member, Mark Levine, is running for Manhattan Borough President, which will leave the seat vacant.
According to the latest Campaign Finance Board filings, approximately 14 individuals are registered to run for the District 7 New York City Council seat. Eleven people participated in the interview. No contact information or campaign website could be found for candidate Alberto Aguilar III, Miguel Estrella, and Lena Melendez. 
Below are the answers from District 7 candidates who responded to amNewYork Metro's questionnaire:
Shaun Abreu
Why are you running for City Council?
Shaun Abreu: I'm running to represent the place I've known my whole life, made up of families whose experiences I largely share.
The opportunities that helped my family recover after facing eviction are hardly accessible to families today. The pandemic has cost our neighbors' lives and redefined the way we live, work, and learn; students are falling behind; and historic job-loss will result in an avalanche of evictions.
As a tenants' rights attorney and future Council Member, I will champion expanded free legal services for tenants and small businesses facing eviction, truly affordable housing, initiatives to combat food insecurity, and universal after-school.
Tell us about yourself and your relationship to the district.
SA: I am the son of Dominican immigrants and I grew up in Washington Heights. When I was in elementary school, my family was evicted. Our situation improved after my mother landed a job at Zabars, and my father, a proud 32BJ member, as a janitor at the Port Authority.
Soon after our eviction experience, my family moved to the Upper West Side, where I've resided for more than 15 years. I attended public schools in Manhattan Valley and Washington Heights, and ultimately graduated from Columbia University with a B.A. in Political Science. Now, I'm fighting for home.
What are the biggest challenges facing the district and how will you solve them?
SA: Families in District 7 are facing unprecedented housing and food insecurity, as well as educational inequity. I plan to champion the development and preservation of deeply affordable housing; the expansion of free legal services for families facing eviction; increased access to healthy foods to combat health disparities; and after-school programs so students can receive vital wrap-around services.
What will you do differently than the incumbent?
SA: Council Member Levine has spent the last 8 years championing tenants, workers, and seniors. I plan to build on his success by prioritizing housing and food security, as many cannot pay their rent or feed their families. Additionally, as a Spanish speaker, I will prioritize language justice and equitable access to translated information. As a 30-year-old, I will ensure the needs of our young professionals are addressed.
Overall, I will be a Council Member for everyone, regardless of race or ethnicity, sexual orientation, gender, and socioeconomic status – and I am confident we will build the broadest coalition to deliver for our community.
What's your political experience?
SA: Building on organic ties, I served as the deputy campaign manager on the sitting District 7 Council Member Mark Levine's successful City Council race in 2013, where he won with 42% of the vote. This experience gave me critical insight into running a successful campaign, giving me exposure to community stakeholders like tenant association presidents and non-profit organizations, which are vital to winning.
Any official endorsements?
SA: Council Member Mark Levine, Congressman Adriano Espaillat, Congressman Ritchie Torres, Council Member Justin Brannan, Council Member Rafael Salamanca, Council Member Mark Treyger, Former NYC Council Speaker Melissa Mark-Viverito, OpenNY, Jim Owles Liberal Democratic Club, New York Central Labor Council, AFL-CIO, #LaborStrong2021 Coalition (32BJ SEIU, New York State Nurses Association, Hotel Trades Council, Communication Workers of America, District 1), Northern Manhattan Democrats for Change, and Obama Democratic Club of Upper Manhattan. 
Marti Allen-Cummings
Why are you running for City Council?
Marti Allen-Cummings: As an activist and gig worker, I am not a typical candidate but typical isn't working. That's why I'm running for City Council – because we need representatives who aren't lifelong politicians and who aren't afraid to speak out. Politics should be for everyday people. I understand the struggle of living paycheck to paycheck and the worry of what bills will get paid and when. Now more than ever, we need leaders who are working people. In City Hall, I will fight for more affordable rent, funding public schools, a people-focused recovery plan, a Green New Deal, and reinvesting in community.
Tell us about yourself and your relationship to the district.
MAC: I moved to New York at age 17 and worked two jobs as a student pursuing a career in the performing arts. Since then, I have worked as a drag artist and gig worker in small businesses throughout the city. I have been active in the community for over a decade- advocating for LGBTQIA+ people experiencing homelessness through the Ali Forney Center and RDJ Refugee Shelter. Food, income, and housing insecurity has impacted our district for many years and the pandemic has exacerbated these issues. I have proudly helped to organize weekly food, clothing and mask distribution to help our most vulnerable neighbors as well as regular community trash cleanups.
What are the biggest challenges facing the district and how will you solve them?
MAC: The most urgent need of District 7 residents is a forward-thinking recovery plan. Our community is home to more than 35,000 essential workers, who have been deeply impacted by the pandemic, as well as many unemployed New Yorkers trying to get back on their feet. I want to make sure our economic recovery plan puts working families front and center. That is why I have introduced plans to keep people in their homes through a Housing Justice Agenda, support small businesses with grants and loans, and pioneer a guaranteed income program for those who are struggling most. 
What will you do differently than the incumbent?
MAC: We had an opportunity to hold the NYPD accountable last year with our city budget. While thousands took to the streets demanding action, our City Council failed to meet the moment. Our current Councilmember voted in favor of the budget and I would not have approved without further changes to the NYPD including new leadership and a federal monitor. I am fighting for true budget justice which means funding crucial social services like mental health providers, addiction services, and homeless services. We need to invest our resources into social work in our schools, our healthcare system, and in the streets. 
What's your political experience?
MAC: I am first and foremost an activist. I have organized for progressive campaigns for years and founded a new Democratic club in 2016. I am also proud to serve on Community Board 9 (on the Senior Issues Committee), I was elected to serve part of Washington Heights as a member of the County Committee and was appointed to serve on the NYC Nightlife Council in an advisory role to help support our local businesses. 
Any official endorsements?
MAC: I am proud that our campaign for progressive change has earned the endorsement of Councilmembers Jimmy Van Bramer and Daniel Dromm, Senators Gustavo Rivera, Alessandra Biaggi, and Julia Salazar, Assemblymember Yuh-Line Niou, Local 802, Rise Uptown, Run For Something, Voters for Animal Rights, NYC Kids PAC, Roadmap for Progress, Victory Fund and Project ID. 
Daniel Cohen
Why are you running for City Council?
Daniel Cohen: I believe in public service and want to be a champion for the district I have always called home. I have deep roots in my community as a lifelong resident: I grew up in rent-regulated housing, attended local public school PS 75, and went to neighborhood parks and libraries as a child. The challenge is to enable all New Yorkers access to the same quality schools, parks, libraries and housing. I am part of progressive change in my work, my political action, and my civic participation. Now I want to be part of that change in the City Council.
Tell us about yourself and your relationship to the district.
DC: Born and raised in the district where I live with my wife and our son today. A proud NYC public-school graduate as well as current public-school parent, I serve on the school PTA. For the past seven years I worked at the nonprofit Housing Partnership, preserving thousands of affordable units. I am a Democratic State Committeeman representing the Upper West Side, Manhattan Valley and Morningside Heights. Through serving on the boards of Community Board 9, Valley Restoration LDC and Friends of Morningside Park, I advocate to create more affordable housing, protect local landmarks, limit runaway real estate development, and preserve our parks.
What are the biggest challenges facing the district and how will you solve them?
DC: Affordable housing, public education and climate change are my top priorities. I have advocated for 1,000 affordable units in the district on sites either owned or controlled by NYC. We must fix the segregation of our public schools and not simply make adjustments. This includes removal of screens and equitable funding of our elementary and middle schools. Lastly, we need a Green New Deal for NYC as climate change will impact us all, but some more deeply that others: particularly people of color and low-income New Yorkers will bear the brunt of global warming unless we ensure the burden, and the benefits are shared.
What will you do differently than the incumbent?
DC: Councilmember Mark Levine has done well, and I would build on his achievements, particularly in providing right to counsel for tenants – a landmark law that must be extended to more people with lower incomes, so that everyone in housing court is on a level playing field. Levine wanted to expand Hudson River ferry service at 125th Street, but we have learned the ferry subsidy is enormous, so I would refocus our transportation dollars to building an Amtrak stop at 125th and 12th Avenue, enabling commuters to get to Penn Station in 8 minutes, taking pressure off the 1 line which runs through the district, and creating a fully ADA-compliant commute.
What's your political experience?
DC: I am the Democratic State Committeeman for the 69th Assembly District, first elected in 2010 and re-elected five times since then, and currently serving in that role. I am also a founder of the Progressive Caucus of the NYS Democratic Committee, one of the only voices of reform within the state party. I am also a member of Three Parks Independent Democrats, a local reform political club. Many years ago, I got my start in politics as President of Manhattan Young Democrats and then later was elected President of NYS Young Democrats.
Any official endorsements?
DC: State Senator Robert Jackson, former State Senator Franz Leichter, former Assembly Member Ed Sullivan, Three Parks Independent Democrats, Broadway Democrats, West Harlem Progressive Democrats and Uptown Community Democrats. Also supported by the American Institute of Architects and I received the "Paw of Approval" from Voters for Animal Rights.
Keith Harris
Why are you running for City Council?
Keith Harris: In many sectors of the district, morale is low, hope is fragile and the collective spirit of the citizens needs to be recharged with leadership that has a clear vision for the future of New York in a post-COVID world. I am best suited to be an architect of the future who builds impactful solutions in collaboration with people in the community.
Tell us about yourself and your relationship to the district.
KH: Others may look at it as a district but I just look at it as my home. The fabric of who I am today is related to every strand of the district. This area has given me my formal and informal education, love of sports, sense of community, and feeling of belonging. In return, I plan on taking care of home by closing racial disparities and building equitable access to resources.
What are the biggest challenges facing the district and how will you solve them?
KH: The biggest challenge we have today is public safety. People automatically think of crime when you say public safety since crime in the street is a visible threat, but think about the invisible threat crime has on the health of the people in our community. People in the community do not use public spaces when they feel unsafe and that can have a negative impact on overall health. We need to address the factors leading to the criminal elements that are overtaking our streets. By doing that, we can start to reimagine solutions that proactively address potential risk factors that lead to criminal behavior. 
What will you do differently than the incumbent?
KH: It's not so much of 'What will I do differently?' because the incumbent dealt with circumstances in a pre-pandemic world. While I have several priorities on my agenda, the most important thing is to reengage constituents in the system to shape our future. I am not a career politician and don't have any mentors that have guided me on this political journey. However, as I have learned more about the process, my goal is to educate and empower residents to hold their city council representative more accountable for meeting their needs. 
What's your political experience?
KH: It's a new world with new problems that can't be solved with old solutions. I'm not a career politician making decisions based on concern about my political career trajectory. Leadership is an innate ability that can't be instilled in someone. My experience in innovation and technology will be foundational to creating career opportunities in a post pandemic world. As a district resident, my experience is being a servant to the community. On June 22nd, the people have the chance to designate me as their FIRST CHOICE; the chosen servant of the people of District 7. 
Any official endorsements?
KH: The only endorsement I care about are the votes from the people of the District. However, as we get closer to June 22nd, I'm sure there will be many that align themselves with my beliefs and those that oppose them. I'm more concerned with uplifting the quality of life and providing the safest streets possible for my District and the city of New York. 
Stacy Lynch
Why are you running for City Council?
Stacy Lynch: I was raised with a commitment to public service, and my career has been marked by building coalitions to achieve progress for vulnerable populations, whether working with the WNBA to create a girls' basketball league, with NYCHA to distribute PPE during the pandemic, or employers to increase summer jobs opportunities. My district runs from the Upper West Side through West Harlem to Washington Heights. There are common challenges, and challenges specific to the inequalities afflicting different parts, and it will take coalitions to attack those equitably. Those are the skills and commitment I will bring to the job.
Tell us about yourself and your relationship to the district.
SL: I was born and raised in the 7th district, where I was educated and still attend church. My father, Bill Lynch, was a nationally-known activist who led Mayor David Dinkins' campaigns, and my mother, Mary, taught in a local school for 30 years. I am surrounded by fruits of pioneers' fights to improve the lives of local residents in health and youth centers and so much more. But I also see "food deserts" where residents cannot find fresh produce, inadequately resourced schools and public housing suffering from years of neglect. This is my home. I am committed to improving.
What are the biggest challenges facing the district and how will you solve them?
SL: The challenges are broad. Creating a food co-op and exploring creating a community-owned farm can alleviate the lack of access to fresh, affordable produce. Working with the UFT to create new United Community Schools to assure quality education for children. Working with our small business community can create programs to assist them in the face of rising rents. Pressuring NYCHA and the mayor's office can yield improvements to NYCHA housing, and create apartments affordable to residents who live here. And I will continue to help distribute PPE to residents and essential workers, and get vulnerable residents signed up for vaccines.
What will you do differently than the incumbent?
SL: This may seem hard to believe in 2021, but I will be the first woman to serve as Councilmember in the 7th District. I will provide a laser focus on local issues, and create coalitions within the district and beyond to create policies and attract resources to resolve them. It is only through coalitions across class, neighborhood and racial and ethnic lines that we can build that progress. That is what I have done in my career and what I will bring to being the City Councilmember. 
What's your political experience?
SL: As a lawyer, activist and at DYCD and in the Mayor's office, I applied coalition-building skills to, among other things, work with DHS to relocate a shelter; work with the Shabazz family and EDC to preserve the Malcolm X and Betty Shabazz Memorial and Educational Center; work with CBOs, libraries and electeds to help groups navigate city's contracting process; create workshops to help youths apply for summer jobs; create Sisters and Brothers Thrive to destigmatize mental health issues in communities of color;  help secure two airplanes to carry relief supplies to Puerto Rico and USVI after Hurricane Maria; and work with the Manhattan BP to fund a women's suffrage statue.
Any official endorsements?
SL: I have been endorsed by "21 in '21" which seeks to increase the number of women on the City Council and anticipate endorsements from many electeds, unions and local groups as well and will release them at the proper time. I am blessed that Harry Belafonte has backed me along with his daughter and other daughters of Black political pioneers that I organized into Daughters of the Movement to expand on the work our fathers and mothers did. My platform and endorsements are listed and will be updated on my campaign website, www.stacyforcitycouncil.com.
Maria Ordonez
Why are you running for City Council?
Maria Ordonez: I am running for City Council because it's time that Council District 7 have true representation. I am a lifelong resident of West Harlem and I have seen working class communities of color like mine go ignored by our elected officials for far too long. Our local government has failed to provide for people of color, especially in the time of COVID-19. Growing up, I have seen my neighbors and friends displaced due to the negative effects of gentrification, I know what it means to attend a public school, and I know what it means to live in Council District 7.
I am the youngest woman to be running for office in New York City and as a grassroots movement we will fight to address Council District 7's most pressing issues.
Tell us about yourself and your relationship to the district.
MO: I was born and raised in West Harlem and my lived experiences in the district are invaluable. I know firsthand that it is vital that we fund schools in communities of color to ensure that everyone receives quality education. I know the negative effects that gentrification can have. It is extremely important that we ensure that we can provide truly affordable housing to black and brown people and invest in repairs and provide jobs for NYCHA residents.
I have walked the streets of District 7 my entire life, I have organized in my district, I have volunteered around my community, I have advocated for environmental justice, I have politically organized to ensure that black and brown voices are heard, and I am running as the voice of the people in Council District.
What are the biggest challenges facing the district and how will you solve them?
MO: Council District 7 is struggling throughout this pandemic, is facing a housing crisis, and students of color do not have access to quality public education. We must address the issues that came out of the pandemic by ensuring equitable access to healthcare, access to jobs, and support for our small businesses. Also, housing is a human right and we must first fight against private developers, real estate, and corporate interests to ensure that any and all development is truly affordable for our community. Additionally, we must also address issues with inequitable education by ensuring that every child regardless of their zip code has access to quality education.
What will you do differently than the incumbent?
MO: I will be a true advocate for my community that actually shows up and will co-govern and co-legislate with my district. For too long working class New Yorkers have been ignored, but now is the time for them to have a voice and be part of the decision making table at City Hall.
What's your political experience?
MO: When I was 18 years old, I ran for County Committee, a volunteer party elected position to represent my election district. I ran a grassroots campaign by knocking on every door and talking to every voter of my district. I won the election and became one of the youngest county committee members in the City of New York. I am an organizer from the Bernie Sanders 2020 Presidential campaign. I was recently elected as a presidential delegate to represent Bernie and NY Congressional District 13 in the 2020 Democratic National Convention and became the youngest woman of color to ever get elected for this position in NY.
I am suitable for local office because I am not tied down to developers, police money, or the political establishment and I know what my community needs, and I am ready to continue to fight for them in City Hall.
Any official endorsements?
MO: I have been endorsed by Grassroots Action New York, the New York Progressive Action Network, Our Revolution, Samelys Lopez, the Peruvian American Coalition of New York, NYC Kids PAC Rank #2, Voters for Animal Rights Puppy Paw of Approval, PSC-CUNY, and The Jewish Vote.
Corey Ortega
Why are you running for City Council?
Corey Ortega: I am running because this district has a variety of needs, including infrastructure and of resources, but it also needs a representative who shares the lived experiences of the district. It needs someone who speaks the language of the district both literally and figuratively and can rebuild faith in the positive power of government among the majority of the district who have been underserved and overpoliced.
Tell us about yourself and your relationship to the district.
CO: I was born and raised in the district and I still live in the same rent-stabilized apartment I grew up in. I have worked as a tenant organizer in the district, in constituent services for the district's assembly person, and I founded the most progressive Democratic club in the district. During the pandemic, I started a community-based organization that helped feed over 450 families in the district and my campaign volunteers have helped dozens of seniors get vaccine appointments. Like my mom told me, don't tell your district you love them, show them.
What are the biggest challenges facing the district and how will you solve them?
CO: We have an affordable housing crisis and a crisis of low wages across large portions of the district. We can address both by making development and green and sustainable retrofitting into job opportunities and skills development for local residents. I believe every new building that goes up and every unit of existing housing stock in need of maintenance and upgrading is a chance to bring unionized and well-paying jobs to residents and that if we invest in expanding the skill of our community that it will pay off amazingly.
What will you do differently than the incumbent?
I would do outreach differently, both in message and messenger. We need more outreach to folks on the other side of the digital divide, as well as greater diversity of faces and modes of communication. The reason I started my CBO was that there were thousands of residents across New York City that had no idea of what government services and resources were available to them, because no one had ever told them. We need to be proactive in bringing the many benefits our city offers to residents, and more often with a face that is familiar to them, speaking their language.
What's your political experience?
CO: I spent three years working in constituent services for Assemblyman Keith Wright and three years advocating for Veterans groups, both nationally and locally. I spent eight years working for the Democratic party here in the city and most recently spent over a year as the Executive Director of the New York City Council's Black, Latinx, and Asian Caucus, working on legislative and budgetary priorities for 26 councilmembers.
Any official endorsements?
CO: I am endorsed by my neighbors and those who have worked with me in the neighborhood.
Carmen Quinones
Why are you running for city Council?
Carmen Quinones: Because I have done all I can as a District Leader and State Committee Woman and now as President of Douglass Houses, 2,800 Resident for the last 5 years. Time to make legislation that looks like the community I serve not the elected officials. When Cov19 hit in March all of them hid, my heroes and I have been out here serving not only the Upper West Side, but we served the Bronx, the Eastside, Lower Manhattan, Harlem, we served 12 different developments! Where were they, hiding!
Tell us about yourself and your relationship to the District?
CQ: My Mom came here from the East Side after a fire, we were in the red cross for a long time then went with family but mom stood there, then she was offered Douglass Houses, I remember at 12 how my mom kiss the floor of this apartment where I live now. We were separated and we had to live with family members because there were five of us and through the grace of God we were together again, I raised three children here and now have 19 grand and 12 great grand I am embedded and grateful.
What are the Biggest Challenges facing the District and how will you solve them?
CQ: Low Income Housing for all. First, we need to stop the Privatization of Public Housing I believe in resident Management and Home ownership. We need to make sure landlords do the repairs necessary this problem is all of New York City all of different housing is being attacked.
Criminal justice System-We need to train Prisoners while they are in their for OSHA training electrician training, Solar Paneling so that when they come home they can really contribute and become a part of a union and society, decent housing and not send them back to the SRO'S full of drugs that got them in trouble in the first place. Homeless people, mental health, Jobs so much needs to be done that should have already.
What will you do differently than the incumbent?
CQ: First and foremost, I won't sell you dreams! Second my office will really serve and solve the community. I will be reachable in emergencies. You won't only see me to give you a turkey or a pork roast. I will stand up and fight and not for just photo opts, I have been doing their jobs for far too long! We need real leaders, and I am one of them, I don't back down from a fight, I have been fighting for my family and you for 35 years and now I need your support to bring back real change. I have elected more people that have disappointed me than I care to say now I am coming out. With your help together let's get the entire community straight!  Let's not let them continue to sell us out.
What's your political experience?
CQ: I have been an elected Democratic District Leader 10 years. Chief of staff for Angelo Del Toro who gave me my start right here 461 Central Park west 5 staff members.  State committee Woman for 8 years, Elected quite a few Judges in my time.  Assemblyman Nelson Denis. Chief of staff ran office of 5 staff members under me.  Assemblyman Keith L.T Wright, Liaison for housing. Assembly race in 2000. President for Douglass Houses Dealing with housing, immigration, training youth for OSHA class fire and safety and CPR. Work closely with 24th precinct our PSA6.
Any official endorsements?
CQ: Endorse by – New Mount Zion Baptist church- DR Rev Pastor Carl L. Washington, American idol Samantha Diaz, Ccop Presidents Daniel Barber, President – Claudia Perez, President – Manual Martinez, President – Ronald Topping, President- Cynthia Tibbs, and Eastside independence club.
Raymond Sanchez
Why are you running for City Council?
Raymond Sanchez: After four years of Trump, seven years of de Blasio incompetence and an ongoing pandemic; we desperately need experienced and knowledgeable public servants more than ever before. I am an attorney with a 20+ year career across diverse sectors including financial services, academia, non-profit, and seven years in New York government. Together we can bring New York City back.
Tell us about yourself and your relationship to the district.
RS: I have been a homeowner in this district for almost 15 years. I have a great love for this community: completing a 30 Bikram challenge on 145th Street, enjoying the sunsets at Riverside State Park, music at the Morris-Jumel Mansion or a burger at Harlem Public there is so much to appreciate.
What are the biggest challenges facing the district and how will you solve them?
RS: We need Columbia University to do more for the community. Their years long expansion should not be at the expense of the longtime residents. We need more affordable housing and activation of under-utilized lots between 125th and 135th, especially along the waterfront. As Council Member I would use the land use powers and the knowledge gathered from my sevens of experience in New York government to address these issues.
What will you do differently than the incumbent?
RS: I prefer to talk about the campaign and not the incumbent.
What's your political experience?
RS: I have been involved politically since 2000, when I worked on the mayoral campaign of Fernando Ferrer. More recently, I worked in the Office of the Bronx Borough President from 2011 to 2018. I was appointed to the Franchise Concession Review Committee, the Regional Economic Development Council, and as a Trustee to the New York City Retirement System on behalf of Borough President Ruben Diaz Jr.
Any official endorsements?
RS: We are proud to have the endorsement of Vice Chair of the Democratic National Committee and for New York State Assemblyman Michael Blake. We have other endorsements we will announce after petitions.
Luis Tejada
Why are you running for City Council?
Luis Tejada: I am running for City Council for a simple reason, my district does not have real leaders who can represent and fight for the needs of my community; there are only those who have personal agendas and serve real estate interests.
I believe for a lawmaker to best serve the needs of the people and community he/she must be fully independent of the influence of special interest and above the control of the party machines and party bosses. That is why I do not accept any campaign donations from any real estate party or any political PACS. My campaign is funded exclusively by small donation from working families. No lawmaker taking real estate money or being used by the political machine will stand up for the people and demand rights and justice.
Tell us about yourself and your relationship to the district.
LT: I am the leading advocate for tenant's rights in Upper Manhattan for over 20 years. I founded the Mirabal Sisters Cultural and Community Center, with the mission to be a strong voice for rights and justice for immigrants, low-income families and people of color in West Harlem. I helped organize advocacy groups who traveled to Albany to demand justice for tenants. I helped organize the successful community outcry at rallies in NYC demanding a freeze on residential rent increases for tenants.  Recently I founded the Coalition to Save the American Dream for Immigrant Families.  I want to unite the merchants and community to demand rights and justice to save our small businesses and jobs.
What are the biggest challenges facing the district and how will you solve them?
LT: Our community is under attack from hyper real estate speculation producing greed and inhuman acts upon our citizens. 
Today's coronavirus crisis will speed up the closings of the majority of small businesses who cannot face two crises without immediate government intervention.
In the face of these two crises, only these two immediate options can stop the closings and save our small family businesses and restore stability. Enough is enough, either save our small businesses or continue the charade at City Hall orchestrated by the real estate lobby that will lead to the destruction of the backbone of our city's economy, our small businesses. The lack of repair in the apartments, the harassment and the school district # 6 does not offer a quality education, among other problems such as the environmental problems created by the Riverbank State Park Water Plan.
What will you do differently than the incumbent?
LT: If elected my top priority must be to stop the closing of our small businesses and save jobs.  The difference between the other candidates and me is that I have experience advocating for my community for more than 30 years and I am the only candidate who has been in forefront of all the struggles against the abusive landlords, against the Columbia University Expansion Plan. I've been co-founder of the following coalitions: Northern Manhattan is NOT for Sell, Coalition to Preserve the Community, Language Access Coalition, Rent Guideline Board Coalition, Stabilizing NYC Coalition, Real Rent Reform R3 coalition, etc. I am the only strong voice that has no connections with corrupt sectors in the government, capable of representing my community in the City Council in an honest way.
What's your political experience?
LT: My political experience does not come from being an elected official, it comes from working with peasant communities since I was 13 years old and as a national union leader of electrical workers in the Dominican Republic, one of the most hardened unions in Dominican union history.
Any official endorsements?
LT: I do not take endorsements from politicians or from any party bosses.  I want to be free of any hidden obligations except for the needs and the will of the people who elected me.
Jeanette Toomer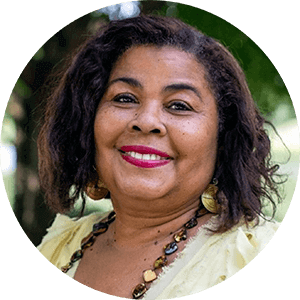 Why are you running for City Council?
Jeanette Toomer: I am running for City Council District 7 in Manhattan because I've seen many changes in my neighborhood over 30 years. For the most part I've seen Black residents pushed out when the rent became too high and gentrification took over.  We need more affordable housing for people who earn less than $50,000 a year.  We need housing, not shelter, for homeless families. I want to work to eliminate the racial equities in healthcare, education and employment.  I also want to tackle police reform that does away with racial profiling and police killings of unarmed Black men.
Tell us about yourself and your relationship to the District?
JT: I am a teacher and 35-year resident of Manhattan Valley.  My husband and I joined several families in UHAB sponsored sweat equity project in four buildings on Amsterdam Ave. We later bought these buildings from the city and I served the coop in various leadership positions on the Board of Directors.
I taught Black and Brown high school students with middle grade reading levels how to ramp up to high school level literature. I'd like to create a whole city approach to closing this achievement gap for Black and Brown children in public schools. I support a woman's right to choose as I had an abortion before I married years later. There must be better healthcare for Black women who are dying in childbirth at a disproportionate higher rate than white women in New York. As a journalist and theater critic for over 20 years I have covered Black theater in various publications including Back Stage and the New York Amsterdam News. As a NYC Council member I advocate for the revitalization of the theater industry. As a parent leader, I served on the board of several Parent Associations of public schools.
What are the Biggest Challenges facing the District and how will you solve them?
JT: The biggest challenges for the district will be to protect tenants' rights, to build more affordable housing and to start up the public school system with an accelerated program to bring students up to grade level in literacy education. Post COVID there are also pressing needs for more employment opportunities, better healthcare, especially for women, and more citywide programs to address racial inequity in housing and employment.
What will you do differently than the incumbent?
JT: I'd like to create more diversity initiatives in housing and employment.  Unlike the incumbent, I would advocate that police are taken out of public schools.  Men and women applying to NYPD should have to take a diversity survey and attend mandatory anti-bias training.  I'd support more healthcare facilities for women.
What's your political experience?
JT: In 1989 I ran for the local community school board.  I had attended school board and Parent Association meetings in my district.  I volunteered for Obama's first and second Presidential campaign travelling to Philadelphia to help GOTV.
Any official endorsements?
JT: No endorsements yet at this time